A Quick Look at Blockchain Music Streaming Platforms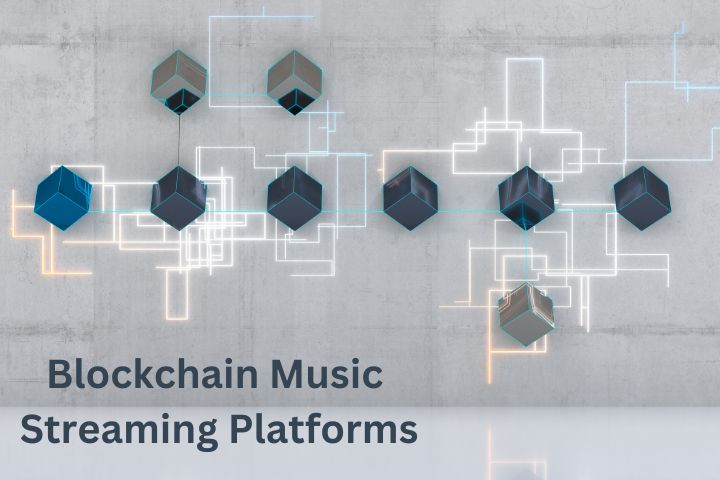 Music streaming is an enormous part of the wider music industry right now, and it has paved the way for greater opportunities for fans and artists. However, artists don't have much control over their music, and they need to generate thousands of streams to earn a living. For example, on Spotify, artists earn around $5 for 1000 streams at the lower end and $150,000 for 50M streams at the upper end. Fortunately, control issues and payment problems can be alleviated with the use of Blockchain music streaming platforms, which have been advocated by the likes of Pitbull, Gramatik, and Lupe Fiasco.
Audius
Audius is a fantastic streaming service built over the Ethereum network. Artists can upload their music and share tracks with fans directly. When songs are listened to, payments are made immediately, which is a much better system than traditional streaming services. Not only do artists receive payments quickly, but Audius also doesn't cut anything off the top.
Keeping the ecosystem turning over are two coins: UPPER (native) and USNBT (stablecoin). Payments are made by listeners to artists in USNBT, and this currency can be used to buy more UPPER from a reputable exchange like okx.com.
OPUS
OPUS works like traditional streaming services – artists upload and fans listen. However, royalties are paid directly to the artist using the OPT native coin. To keep track of streams, blockchain tech is used to analyze store purchases in real time. Currently, the selection of music is limited because the platform is still in its growth period.
BitSong
BitSong brings fans, artists, and distributors together in a digital environment where merch, music, and loyalty are all evidence of value. BitSong was created in 2018, making it one of the longest running blockchain streaming services around. As well as a music-rich and fan community, there's a thriving NFT ecosystem propped up by BTSG tokens.
Musicoin
Musicoin is a peer-to-peer network that allows artists to receive payments directly from their fans. There is already a wealth of genres in the Musicoin library, and any independent artist can get involved. In many cases, the streaming functionality is completely free and includes zero ads. As part of the wider ecosystem, fans and artists can communicate directly by providing feedback, building playlists, and offering financial tips.
Resonate
Like many other decentralized streaming services, Resonate is also working hard to begin back true music ownership to artists. Resonate is community-run and works on a stream2own basis, which means fans buy songs for cash and then they have digital proof of ownership for the tracks. This model means that artists are paid fairly, and fans get what they pay for – away with the subscription-based model we've all grown accustomed to.
Streaming services make accessing our favorite tracks easy, but it's not fair for artists in its current state. As blockchain technology breaks further into the mainstream and more labels and artists align with decentralization, artists will be paid fairly, and fans will directly contribute to their favorites.
Also Read : Data Mining For eCommerce Site: Possible Solutions