Big Data Is Increasingly Used For Competitor Analysis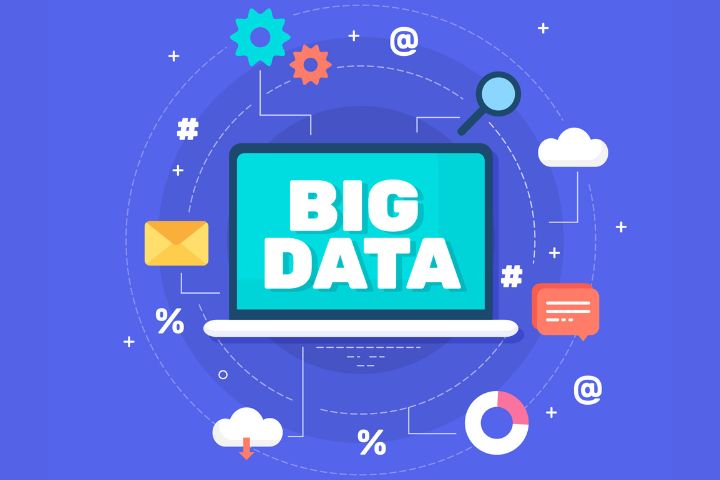 In recent years we have seen the rise of Big Data. All you need to do is do a quick Google search to find out how many industries they are in.
Today the information to analyze is more and more numerous, and it often becomes complicated to make the most of it all.
Since companies have recognized the importance of Big Data, a problem has arisen regarding the use of these data streams.
Today's emphasis is on how they have evolved and how you can do competitor analysis with Big Data.
The evolution of Big Data in recent years
The study of Big Data is quickly becoming the starting point for market analysis and the consequent growth of individual companies.
Data has always been taken only as a consequence of Digital Transformation, but today, these same data, increasingly precise and voluminous, represent a very important asset for companies from an economic point of view.
Therefore, every company must focus on Big Data if it wants to become competitive in the market and outperform the competition.
How important is competitor analysis?
Whatever market you want to enter, you cannot hope that this is without competitors.
The biggest mistake you could make would be to ignore them.
The moment you enter a market, you need to know exactly who the players are: this will allow you to set up your next strategies. This is why competitor analysis with Big Data is so important.
How to take advantage of Big Data to obtain information
Big Data can be leveraged in many ways for competitor analysis. First of all, Big Data solutions allow you to take information and make it easy to read.
Furthermore, as data is collected, the information becomes more and more accurate, allowing you to segment customers and products.
This kind of analysis is used to improve one's strategies in light of data that otherwise would not have emerged.
Ultimately, what we learn from Big Data allows us to improve the production of products or services.
Monitor the position of competitors with Big Data
Competitor analysis is essential for any type of business. In fact, business decisions are taken, for the most part, following an analysis of the market and competitors.
What Big Data does is provide an innovative tool to monitor your company's position in the market compared to competitors. This is a significant step forward compared to traditional systems.
The competitors' actions are analyzed through algorithms that study the method, approach, and graphic form with which they are shown on the web.
Why prefer Big Data to traditional methods of analysis
Big Data can be exploited by companies in a much more productive way than was done with traditional techniques.
First, those who invest in Big Data must focus on predictive analytics, i.e., intuitive information based on the probability of a future outcome.
In addition, they allow for continuous learning. This means that the growth of Big Data is moving towards deep learning, which aims to create artificial neural networks that can discover new Big Data patterns.
Now let's see how all this is possible.
Real-time monitoring
Companies that sell products or services have already started using data to segment customers some time ago.
Today, Big Data allows personalization in real-time, and this is a great revolution compared to the past.
If before, the company had to collect the data and then develop the strategy, today, behavior tracking takes place instantly. This allows us to model probable behaviour as well.
Lower costs
Thanks to the automation of Big Data, the appropriate tools take care of reading the data that is sent from different sources.
After that, these are analysed by groups of computers, which send results, always in real-time, to the company's operations centres that optimize production.
This process not only increases productivity but significantly reduces personnel and operating costs.
More precise information
Thanks to the diffusion of Big Data, new types of companies are emerging that base their business model on the most precise information they are able to collect.
This is possible thanks to the capillary segmentation of customers, capable of bringing more competitive products or services.
Conclusion
Competitor analysis with Big Data should be gradually adopted by companies that want to make the most of the large amount of data that passes through their organization.
If you want to receive advice on applying Big Data technologies in your company, contact us using the form on the page. Our experts will be happy to guide you into the future.
Also Read : Business Intelligence Solutions: Here Are The Most Sought After