How to Improve The Content Of Your Business Blog In 7 Days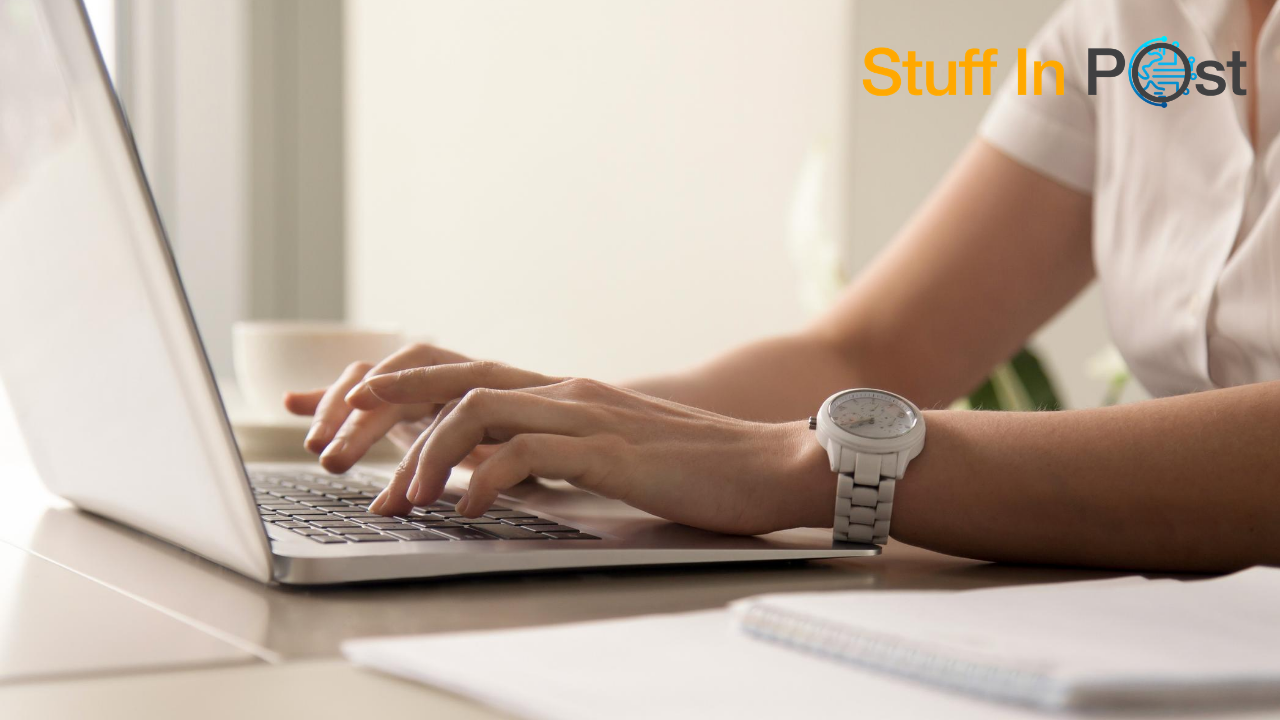 Business Blog, do you know how many visits a day you are losing because of your content? Assure that the most brilliant article can go unnoticed and that's because you have not known how to do it irresistible to your readers. But don't worry, in this post we tell you how to improve the content of your company's blog.
Has it ever happened to you that you have written an article that you thought was going to be a success and then you have hardly received a single comment? I propose one thing: I am going to teach you some tricks to make the contents of your company's blog more attractive, and get your blog in shape in 7 days.
How To Improve The Content Of Your Business Blog In 7 days
➡️️ Day 1: Plan Your Blogs Like The Big Magazines Or Newspapers
Before getting into more technical things, we must plan our content.
When you start with a blog, it is easy to keep up with what we publish, working on the posts as you go. This is a big mistake because the contents as a whole lose coherence and, in addition, following a publication rhythm with the pressure that your post must come out the next day, reduces the quality of your articles.
You need to work with an editorial calendar, just like the written press does. E l Editorial Calendar serves to plan all our contents throughout the year.
➡️ Step 1: Post Frequency
First of all, you must answer the following questions :
How many times a week are you going to post on your blog? If your blog is relatively new, Google will ignore you if you post less than 3 times a week.
What days of the week are you going to publish your posts? Get your audience used to have a post on your blog always on the same days of the week.
I have had students who asked me if it was not better not to have a fixed day and that way they would have more visits because people would come in to see if there is something. And or I always answer with the same example:
Imagine there is a magazine that you bought by chance and you loved it. You want to have the next number and ask the newsstand when the next number is out. It tells you that it doesn't know because it doesn't have a specified departure date. You go a couple of days to see if they have it and in the end, you leave it.
The same happens with your blog, and you have to accustom your regular readers to always having updates on the same days and, if possible, at the same time, if you don't want them to get bored of you or worse: forget them.
Visits will continue to come in days later, don't worry about that.
➡️ Step 2: Sort Content
Once we have the first clear step and those little details, we are going to advance one more level, and we are going to put our content in order :
# 1 Be clear in what themes, sections or categories we can divide our posts. This does not have to coincide with the sections that appear on your blog. It is a thematic division that you do as the editor of your blog.
# 2 Take into account what is the format in which you will make each publication.
Some bloggers are working on video or podcasts. If you are going to publish in more than one format, you have to know what days or how often they will be published.
➡️ Step 3: Create And Manage Your editorial Calendar
We have reached the last stage, which basically consists of putting in time the posts that you are going to publish on your blog.
I confess that the organization of my editorial calendar has been an obsession for me for a long time because this tool will influence your productivity and save you a lot of time.
The ideal is to work your calendar with a year insight and rely on templates that help you organize yourself better. That is to say, that you put in the calendar with specific dates all the posts that you are going to publish on your blog over 12 months.
I have not gone crazy, and I am not telling you to write all the posts of the year in one sitting, but to write the title. Ideally, you would have written the posts that you are going to publish 1 to 3 months before.
➡️ Day 2: Impact Images
Surely you have ever looked at a magazine while waiting at the doctor's office.
Have you noticed that the first thing you see in the image and the second the headline? Have you also noticed that if only both convince you, you start reading the rest of the article?
In a blog, the same thing happens.
Surely, before me, someone will have told you how important titles are, but, likely, they will not tell you about the importance of the image that you show in your posts.
Until recently, social networks did not give so much importance to the photos of the links. For example, it was not until recently that Twitter showed the full image of the links. What's more, when you upload a photo to Twitter, it has already stopped discounting the characters corresponding to that image.
The most successful networks lately are the most visual.
Well, if we start to see the photos as with the magazines and read later.
It would not hurt if today you were to review the main image of your 10 most popular posts.
➡️ Day 3: The Magnet Effect Of Your Titles
I have already told you that having a good title is essential to get more readers.
There are some formulas to build titles that attract and that the written press masters more than well.
If you go to a newsstand, you will see that the magazines and newspapers are displayed in linear order by theme. So all the motor magazines are together, the fashion ones, the kitchen ones, Did you know that the magazines of the same theme compete with each other based on headlines?
Your exercise today is to look at those magazines and look for title formulas. You will see that the structures are repeated.
For example, a construction that works very well is widely used, it is to put a number in the title of the type: "45 tricks to build a profitable company that you should know".
The titles that work best are those that show some point of something that your readers do not know, things they want to know or achieve, that is why it is very important to know your reader; your tastes, desires, aspirations, fears.
➡️ Day 4: Make Your Posts More Visual.
There is nothing more tedious than reading a post without formatting, with all text in the block.
That's why you have to look for the reading experience :
Use multiple levels of headlines on your blog
Write short paragraphs (no more than four lines)
Use bold to highlight the important ideas of your post, so that just by reading the highlight, you can get an idea of ​​what you are about in the post.
Make lists.
Use the line break to create blank spaces and vent your texts.
They are small details that make your post more pleasant to read.
Today you can review the layout of your ten most popular posts.
➡️ Day 5: Work On Your SEO
Just as we must acquire healthy habits in our lives in terms of our diet, sports and hours of sleep to feel good, the same you have to do with your posts.
You have to start incorporating small habits that will help to improve your web positioning and therefore, will influence the good health of your blog.
They are small gestures that you should take as a habit.
Choose a single keyword for each post. Remember that the best keywords are those made up of 3 or more words, in this way you will avoid competition.
Make That Word Appear In:
Title
Holder H2
Article beginning
From 2 to 4 times throughout the article depending on its length. You can use bold or italic in any of these words.
At the end of the article
In the name and "alt" tag of an image of the article
Another thing you should do is a link within your article to another article on your own blog. On the one hand, so that when the Google spiders visit you, you help them flow through your blog and on the other, in case they copy you.
We all know that plagiarists are very lazy and that they tend to copy the text as is, if that text has a link to you, you make sure that the reader who has copied you, comes to you.
Putting one to two links from important sites in your articles is a strategy to give your article more authority in the search engines. Remember to put the tag rel =" nofollow" on these links. If not, you can be penalized.
Today you have to review the SEO of 10 of your most popular articles.
➡️ Day 6: Take Care Of Your Finals
The endings of your articles are almost or more important than their headings.
A Good Ending To An Article Must Meet The Following Conditions:
Let the keyword of your article appear. We already talked about this in the previous point.
From one to two calls to action. These calls to action can be to ask that:
You leave a comment.
Share the article on social networks. Make sure you have a sharing plugin installed at the end of the article.
Subscribe to your newsletter
They download something
Click on the "buy now" button.
Contact you
Fill out a form
Hit play a video
Remember that it is very important not to overload your reader with actions. The more calls to action you use, the less effective they will be.
Today you have to review the end of your most important posts.
➡️ Day 7: Give A New Life To Your Posts
I am going to explain a technique that works very well for positioning. But we must be cautious when using it.
One thing that works really well is republishing old articles that have been very successful. To do this, you just have to change the publication date and make a few touches.
Optimize them before republishing them that is, complete them with more information, correct things that have been outdated, improve the image of this using a new photo.
Remember to use the very occasionally.
Another way to give life to your posts is to go to your statistics and see which articles are receiving the most visits. Create a quick lead magnet (that is, a pdf hook, checklist,) and related to the article, place it in the middle of your article and direct it to a subscription form to your newsletter.
In this way, we will take better advantage of the traffic that comes from Google, and we will try to convert them into followers.
What difference is there between this lead magnet and the one that you already offer as a magnet for them to subscribe to your newsletter? That this is designed to complement the content of the article that we want to take advantage of its pull. This type of lead magnet is lighter than your main one, and it is a little plus.
Following this simple plan, in 7 days you will be able to improve the contents of your company, and the results will arrive very soon.
Also Read : What is the Canvas Model And How To Apply It To Your Business