What is the Canvas Model And How To Apply It To Your Business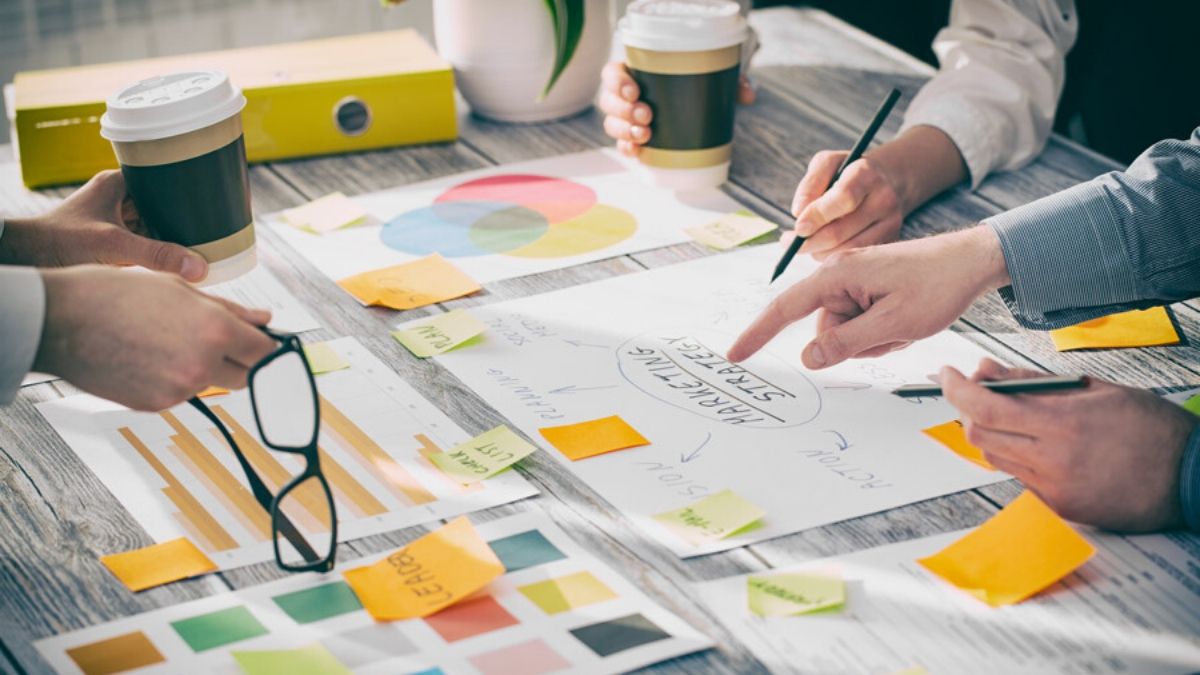 Canvas Model, If we want to create a company, the first thing we have to do is think about how we are going to do it, if it will be viable, who will be our client. To order everything, we have to think about what our business model will be, and this is where the Canvas or Business Model comes in. 
What Is The Canvas Model?
The so-called Canvas Model or canvas method was developed in 2011 by Alexander Osterwalder and Yves Pigneur in the book Generation of Business Models, where they analyze the different types of models and which is better to use in each case.
It should be noted that the book refers to a new economy where the production system has changed. Therefore it is necessary also to change the mindset: the most important thing now is to create value for customers.
The Canvas Model is a tool to define and create innovative business models that simplify 4 significant areas: customers, supply, infrastructure, and economic viability in a box with nine divisions.
How To Carry Out A Business Model Canvas?
You have to fill the nine blocks with the characteristics of the company you want to create. If you see that at first, it costs you a little, it is because you do not have your business model well defined, and for this reason, it is essential to make a Canvas Model as soon as possible.
Main Elements Of The Business Model Canvas 
1 Market Segments
Who are your clients? Depending on the company you have in mind, the clients can be of different types. For example, in a communication medium, your customers will be your readers and the companies that have advertising in your medium.
That is why it is so important to define your customers because your business model and even your product may vary depending on them.
2 Value Proposition
What will differentiate you from other companies, why the customer will buy your product, not the competition. You will be able to differentiate yourself from other companies as long as you have a competitive advantage, which can be of different types: cost advantage, product difference advantage, or transaction advantage (the access of your customers to buy your product).
3 Channel
How can they buy your product? You have to take into account how you are going to distribute it, especially if in your business model, you commit to being fast.
4 Customer Relationship
You have to think if your clients require a personalized and exclusive treatment, if there will be a personal relationship with them, or if you will have self-service or it will be automated, for example.
You have to keep in mind that the link with your customers must always be in accordance with the message of your brand.
5 Sources Of Income
Not only do you have to think about what price it will be right for you to sell your product, but the important thing is to know what your customers are willing to pay for your product.
Therefore, the source of income must allow the company to be profitable but always thinking that it has to be in accordance with what the consumer asks for.
6 Key Resources
For the business model to work, a series of physical and intellectual resources (such as patents or copyrights), human and financial, is required that you are sure to need.
7 Key Activities
It's about everything you need to carry out your value proposition, such as production, problem-solving, the platform, etc.
8 Key Partners
Know what your strategic alliances are going to be to get more resources.
9 Cost structures
You have to decide how you want to focus your costs between two different types: lowering the cost of the product and automating production, or taking into account the creation of value for the consumer. 
How To Use The Canvas Method? The Canvas Template You Need
The Canvas Model is designed so that the members of the company can debate on what business model they want and how they will achieve it.
Since communication has to be fluid, the table is designed for entrepreneurs to fill it with posits: they can change elements, delete them and write them again.
If you think that sticking pieces of paper is a bit prehistoric, you can use a Google Drive application to make your Canvas Model. With the Real-Time Board application, you can have your model in the cloud, and if you are a group of entrepreneurs, you can edit it each from home. You can download this program for free through Google Drive.
In addition to Google, we have created this exclusive template so that you can implant and organize the Canvas Model in the best possible way. If it has served, you do not hesitate to tell us.
And if you are discovering what the Canvas Model is sure because you want to carry out an innovative project, that is why we leave you the talk of Luis Macin, who explains how Nestle has grown thanks to the integration of technology in its business model.
Related Article : What is Digital Transformation, And How To Create Digital Business?