What's Your Excuse For Not Using Video Marketing?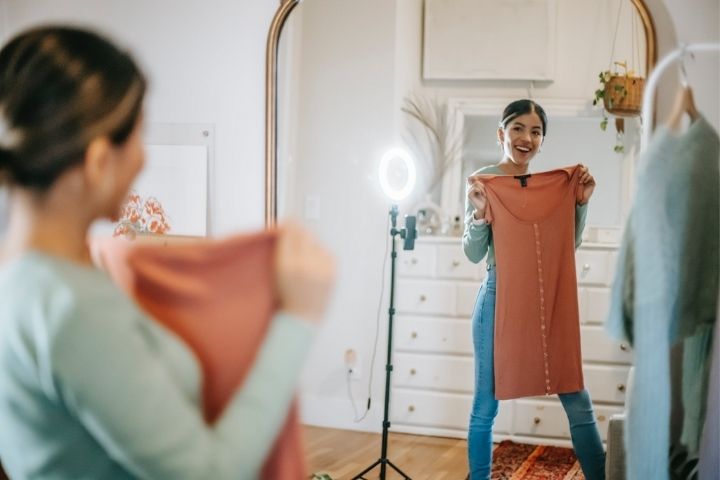 Video Marketing : The online revolution continues to rage without you. It's a very sad feeling to be left behind! When everyone craves to produce the most cutting-edge videos, you become yesterday's outdated news if you are still stuck with the same boring content. Today, video drives the internet into a frenzy, with the majority of online traffic attributed to watching videos. Clearly, you need to step up your game by using a free video maker like Promo's tool suite.
If you still have not embraced video, you miss out on tons of opportunities. Soon, your business can crumble because every single one of your competitors has stolen your prospects. Now is the time to stop dilly-dallying and make some radical changes. Cease putting off video production if you want to create a great and lasting impression.
Take a look at the most common lame excuses people come up with to avoid using video marketing. We've also come up with some fitting suggestions to inspire you to work on video content creation. So get your video act together and stop your nonsense excuses to see cutting-edge results!
"I Do Not Like How I Look on Screen!"
Well, you are not the first one to feel shy and look uncomfy in front of the camera. However, you should actually join the club because many types of video content creators started off in the same boat. After all, not everyone is blessed with Brad Pitt or J. Lo's good looks. But don't take this as your crutch to put off video production.
After all, everything can be learned. You can even shoot with your simple camera phone and edit using a free video maker. With this approach, it's as if your output is made by a professional. You just have to suck it up and fake it 'til you make it because videos reign supreme. Sometimes, you just have to get out of your comfort zone for a good cause. Hey, you may even end up surprising yourself.
Alternatively, if you feel truly dead set against the idea of being on cam, you can try the following approaches:
Create a collage or photo montage slideshow
Do screencasting
Use your free video maker for animations with narratives
Interview people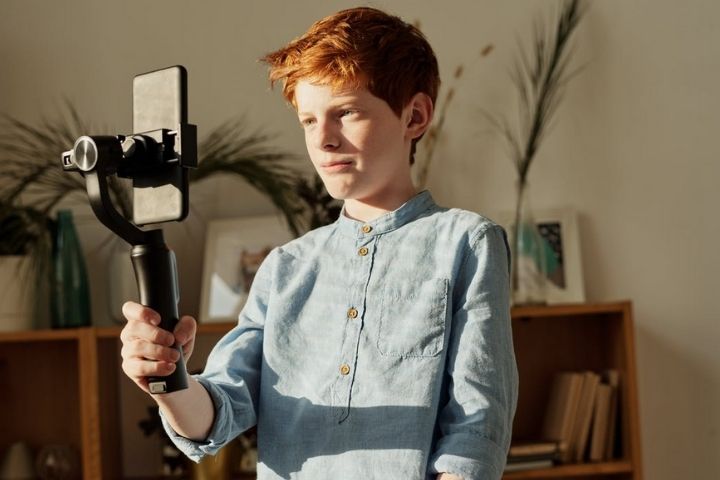 "I am Not Tech-Savvy and Cannot Edit My Videos!"
Indeed, this is a lame-ass excuse because if you can use your smartphone and get on the internet, it means you can actually create your own videos. The fact that you can read this article goes to show that you have the skills to log online and surf the web. Today, you will find tons of free video maker tools that allow you to edit videos from scratch.
If that's not your thing, you can also make stunning videos with pre-designed templates. Just choose your favorite theme, add some copyright-free videos or images from the library, and add these:
Musical scoring
Fonts
Backgrounds
Filters
Transitions
Effects
Seriously, fear of technology should not be used as an excuse. Even kids can navigate an iPad! The truth is you don't need fancy equipment to shoot and edit. You don't even need production skills. With a free video maker, it's as if you have a design team backing you up.
"I Don't Have Time To Shoot And Edit My Videos."
Newsflash: busy is nothing but a myth. Everyone gets the same 24 hours in a day. Thus, if you want something bad enough, you will make time for it in your schedule. Besides, video marketing is a worthwhile investment. So even if you spend time, money, and effort on it, you will get a great return on your investment.
On top of that, a free video maker tool ensures that even the busiest people can be done editing videos in a matter of minutes. You can upload your own photos or footage easily from your USB, FB, or Dropbox. If you need to fill in the gaps, just grab from the video editing library. Then plug these clips into a template, add embellishments like your company logo and cue music, and you are done!
Besides, even if you decide to make things from scratch, you will hone your skills and get faster as you spend time editing video content. Just start with a clear video purpose and stay organized. Then, the time factor will not be as daunting as you believe.
"I Don't Have Funds To Make Videos!"
What a very restrictive mindset! Free video maker…enough said. Yes, this is indeed free. Hence, this means you can create videos without spending a dime. This is indeed unlike the olden days wherein you needed to spend thousands to produce videos because you had no other choice but to hire professionals.
Well, thanks to technological innovations, anyone can make a video without breaking the bank. With your cam phone, you've got a recorder. And with a web-based video maker, you have access to free basic features that provide funky templates that are ready for customization and use. After that, if you want more access to other options, you can just pay for the reasonably priced tiered fees. This means using what you need and not wasting money on resources that do not serve a purpose.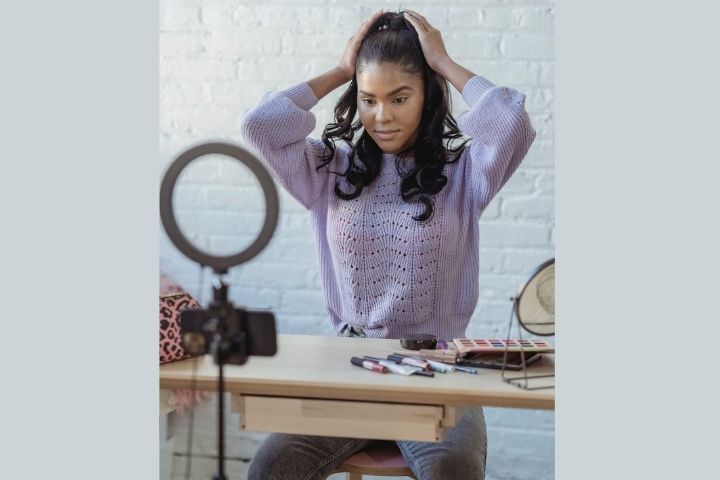 "I am Not Skilled At All!"
If you don't want to begin video marketing because you feel as if you do not possess the skills, you have nothing to worry about. Today, anyone can create a video. Even newbies and kids find it easy to use an online video maker. The user-friendly interface is virtually fool-proof. Apart from the templates, you can just drag and drop the features you want to include in your timeline. The well-organized dashboard and toolbar make this a breeze.
Now, the only thing you have to worry about is establishing your video objectives. Whether you want more visibility, generate more leads, assure better SEO, or increase sales, video marketing has you covered. Your unique goals will drive your video marketing strategy in the right direction.
Parting Words On Adding a Free Video Maker To Your Video Marketing Content Strategy
So there you have it, folks. All your excuses are eliminated. Now go forth and create stunning videos. You need this into your content mix to amplify your business and prime it for growth.
Also Read : Getting More Thanks to Transcription In Marketing Researches