Understand How The Best Startup Community In The Country Emerged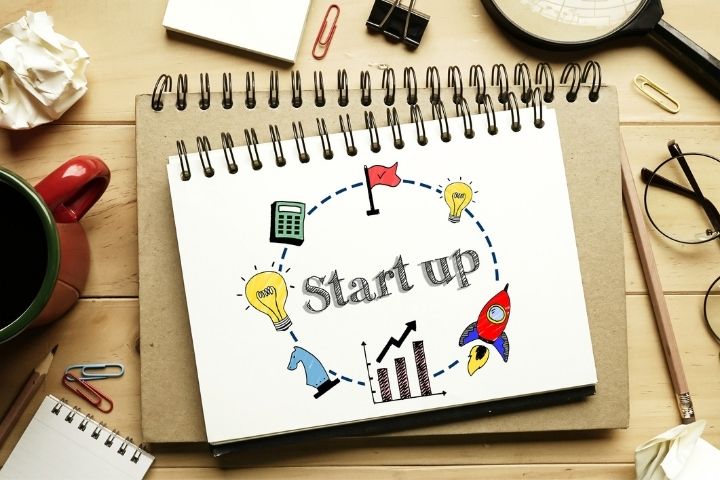 Best Startup Community, Silicon Valley, on the west coast of the United States, is a true "Mecca" for entrepreneurship, bringing together a large number of companies in the technology market. But you don't have to go that far to get in touch with a similar scenario – given the right proportions, of course. Just visit São Pedro, a neighborhood in the South Zone of Belo Horizonte, to see why San Pedro Valley is considered the best digital entrepreneurship community in the country today.
To get an idea of ​​the impact of this entrepreneurial ecosystem, where companies are neighbors and help each other to strengthen the market, the mining company San Pedro Valley won the Spark Awards in 2014 – a kind of Oscar of Brazilian digital entrepreneurship, coordinated by Microsoft – in the best community in the country category.
Today more than 300 startups are offering innovative services and products in the most diverse fields.
San Pedro Valley Landmark
It is difficult to precisely date the emergence of the San Pedro Valley. One of the milestones in this story is the acquisition in 2005 of a mining startup called Akwan by Google. After the deal, the search market giant ended up installing a research and development office in the capital of Minas Gerais to take advantage of the region's qualified workforce, inspiring young people in the technology market.
And qualified labor is usually related to a good university nearby: UFMG's computer science course has been a leader in the Made ranking in the last two years and supplies San Pedro Valley startups with first-rate entrepreneurs.
The relationship with the institution was strengthened when, in early 2017, entrepreneurs decided to organize an open and free course on entrepreneurship for 150 people at UFMG. The demand was great: about 700 signed up.
Over thirty meetings, San Pedro Valley representatives teach everyday startup tools – such as business model canvas, lean startup, and digital marketing, among other topics – as well as practical insights and advice on how to run businesses and make contacts. It is one more step to increase the circle and strengthen the region.
"The emergence of an ecosystem happens, most of the time, because some companies are so successful that they end up attracting others. In BH, we had the case of Akwan, which was sold to Google and ended up showing Brazil that there is cutting-edge innovation here. This made more people start entrepreneurship and others look at startups as a career opportunity", says Gustavo Caetano, founder of SambaTech and one of the pioneers in the San Pedro Valley.
In addition to offering competitive remuneration, an informal environment, and attractive challenges for young talent – ​​community representatives estimate that hundreds of jobs have been created there – San Pedro Valley startups offer something that other traditional organizations in the region, such as mining and vehicle manufacturers, fail: accelerated career growth.
Within a horizontal management model typical of startups, where autonomy, will, and achievements speak louder than seniority or experience, it is possible to go from intern to business partner in a short time.
Serious joke 
The nickname "San Pedro Valley" appeared in 2011 and its creator was Mateus Bicalho, co-founder of Hotmart. "The name came from a joke, without pretensions. We at Hotmart rented a small room together with people from RockContent in the São Pedro neighborhood and the companies started to grow. Given the proximity between all the entrepreneurs, who exchanged ideas frequently about the businesses, and we were all located in the São Pedro neighborhood, I joked with the people that that region was the San Pedro Valley, a joke in allusion to the famous Silicon Valley north-west. American", reveals Bicalho.
Soon the nickname spread through social networks, especially when a company was awarded or received large investments.
The choice of the São Pedro neighborhood is justified because it is an area of ​​easy access, with properties at good prices for rent, options of cheap restaurant, and is close to the traditional neighborhood of Savassi. This scenario attracted other entrepreneurs, who usually meet by coincidence on the streets and establishments (grocery stores, bakeries, markets, etc.) in the São Pedro neighborhood, creating an informal network.
"The San Pedro Valley is a community that was organically formed by entrepreneurs who wanted to grow and share their experiences," says Diego Gomes, one of the movement's creators and a partner at RockContent.
Collaborative environment 
One of the hallmarks of the place is collaboration: practically all the founders of the companies know each other and seek to help each other in the most different ways.
"One thing I've learned is that no one is very good at everything. Here at SambaTech, we understand that we are above average in some areas such as Design, Product, and Marketing. However, in areas such as Vendas, there are people doing better, as is the case with RockContent, a benchmark in this area within the San Pedro Valley. That's why our new salespeople spend a lot of time talking to Rock's people to learn the sales processes and culture", explains Gustavo Caetano, from SambaTech.
To facilitate this exchange of experiences, several tools are used. "In WhatsApp groups, we try to help those who are starting. This exchange of experiences is enriching because we go through the same problems and challenges. There is no climate of competition between us, everyone wins with this mutual help", explains Ofili Campos, one of the founders of Melius.
To top it off, the "heads" of the main companies usually meet at least once a month to eat a pizza, have a beer and discuss the direction of their business. "Constantly and openly finding and exchanging information with entrepreneurs from other startups in the San Pedro Valley shortens the learning curve on several highly relevant topics that are part of our daily lives. And this is what characterizes the SPV community: here the exchange of knowledge is constant, free of charge, and involves companies from different markets, different sizes and stages", says Rodrigo Cartacho, founder of Simple.
It is not uncommon to see photos of these meetings on Instagram with the caption #SPV, like the one that illustrates the report.
The good results and awards of some companies in the San Pedro Valley, such as RockContent, SambaTech, Track sales, Zaphee, Sympla, Meliuz, Hotmart, DataStorm, Dito, and AppProva, end up inspiring the startups that start their journey. "Today we have startups that serve as examples and inspire newly created ones. Thus, the ecosystem continues to evolve", points out Gustavo Caetano.
The collaborative environment also affected the country's capital flow, which was previously concentrated in São Paulo, where most of the investment funds are located. With the success of local startups – which went through the phase of convincing their investors that there was no need to move to another city – analyzing new opportunities in Belo Horizonte became a practice in the sector.
Government incentive 
Another factor that helped in the development of the San Pedro Valley was SEED, an ecosystem development program for entrepreneurship and startups, which was part of the Office of Strategic Priorities of the government of Minas Gerais.
Created in 2013 to promote projects related to technology, SEED has already helped more than 80 startups, some of them only with ideas in their heads.
"An ecosystem goes well beyond startups. It needs several players such as accelerators, financing entities, investment funds, and, of course, the government. In my opinion, the government's role is to encourage all players in the ecosystem, both helping to create new companies with programs such as SEED – very successful in Minas Gerais –, as well as facilitating access to capital, and exempting innovation initiatives, among others", analyzes Rodrigo Cartacho, from Simple.
"We cannot expect the government to act alone. We need to understand that the government is a machine capable of promoting – with all its available resources -, but it is up to all players in the ecosystem to create actions so that these resources are well used and channeled to the main needs and with greater impact on the development of startups", he concludes.
Also Read : Fundamentals Of Workflow Management