What Are B Corporation Companies Which Combine Profit And Social Impact?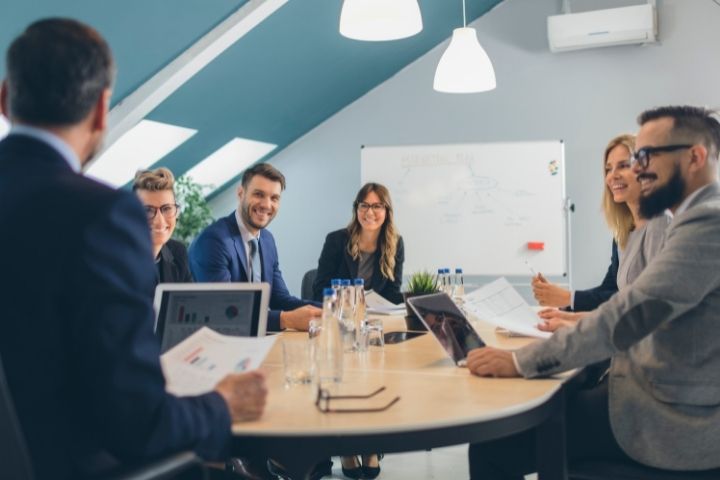 B Corporation, Ten years ago, a trio of American entrepreneurs noticed that the valuation of their business, the value of a company to investors, did not take into account the social and environmental conscience of the founders. On paper, they were worth as much as any competitor.
They went ahead with the sale—the sporting goods chain earned them $250 million—but the seed was planted. Jay Coen Gilbert, Bart Houlahan and Andrew Kassoy began to dedicate themselves to creating an identification seal for companies that had a positive impact, something that allowed them to be recognized and valued not only for making a profit but for meeting social, environmental and social goals. Of transparency.
With the objective of creating a concrete movement, they founded the B Lab and developed their own methodology that includes the Global Impact Investing Rating System (GIIRS) index and an evaluation process composed of 160 indicators.
"Standards matter because a good company is different from good marketing," Gilbert summarized in a 2010 TED Talk. "And they matter to a lot of different people. Consumers use certifications when looking for brands and investors need ratings to evaluate them."
More than 1900 companies from 130 industries in 50 countries have already been accepted by the organization, including Natura, Ben & Jerry's, Etsy and even investment funds, such as billionaires Capricorn Investment Group and Generation Investment Management, owned by former US vice president Al Gore. . Other giants are in different stages of certification: Unilever's promise is to adapt over ten years, while Danone is in the process of adopting 11 Brazilian subsidiaries.
Rose Marcario, CEO of Patagonia brand, a B Corporation, says it's one of the most important moves of the moment. "It's built on the simple fact that business impacts and serves more people than just shareholders – and they have the same responsibility to the community and the planet."
How it works, A potential B corporation needs to be willing to change practices and business models based on the metrics, which may require an investment of resources and time. Large companies, for example, take an average of 6 to 12 months to gain certification. (Natura took nine.)
What matters, however, is the commitment and not the size of the participants. "There are companies with zero employees and another with 45 thousand", says Ana Sarkovas, from Sistema B, representative of the movement in Latin America. "Certification is not an end in itself, but a means of measuring impact."
In Brazil, the seal arrived in 2014, two years after the creation of Sistema B in the region, and has 63 certified companies, including Avante, Geekie, Vox Capital and Rede Asta.
The path starts with a free assessment called the B Impact Assessment, which includes questions in five areas: governance, environment, workers, community and business model.
The resulting score, which ranges from zero to 200 points, is the first part of the selection process. Companies that achieve more than 80 points advance to the next stages, which include conference calls and submission of supporting documents.
The certification process itself, which may include on-site audits, is conducted by the American standards team. To ensure the commitment's durability, every B company must integrate "B clauses" into its bylaws, making such concerns part of the corporate mission, and recertify every two years.
If the company has been in operation for less than a year, it is possible to be "born" B even without reaching the minimum score and go through the complete process afterwards. "It's something startups are looking for a lot," says Ana. Therefore, it is necessary to include the same mandatory clauses in the articles of association that require the consideration of effects and interests related not only to the company and its shareholders but also to employee, suppliers, consumers, the community and the environment.
Future  Once officially invited, the company becomes part of a global community. Groups are united by purpose rather than segmented by industry, which generates new opportunities for business and sharing, and it is possible to connect with other companies through discussion platforms and face-to-face events.
"And obviously there is recognition from the consumer", says Ana. As the number of people concerned with conscious consumption grows, especially young people, a type B seal can make all the difference in decision-making – both on the shelves and when signing a work contract.
"Soon, all externalities will have to be incorporated into a company's values ​​and valuations and showing that it generates a positive impact will be a very big gain", she concludes.
Also Read : Understand How The Best Startup Community In The Country Emerged