The Samsung Galaxy S21 FE will appear, however.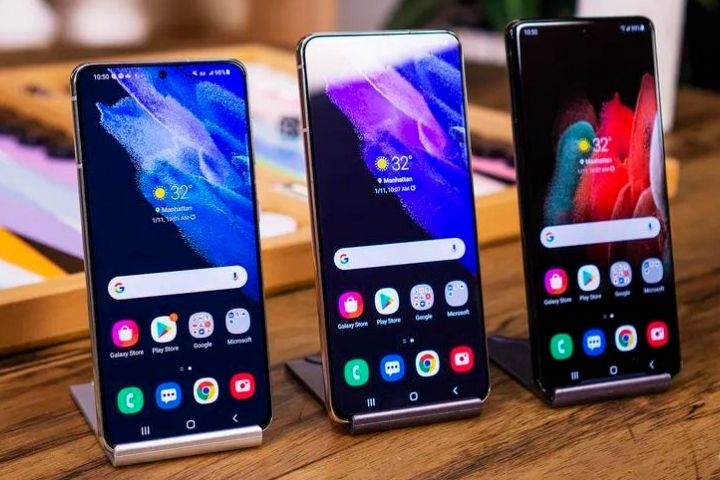 Adventures with the premiere of the Samsung Galaxy S21 FE, or its cancellation, continued. Now, however, it turns out that the smartphone will be available for sale. Not only that, there are even real photos of the construction elements of this model on the web. After last month there was absolute silence about this model and a high probability of its cancellation due to difficulties with access to components; it turns out that the smartphone will be available for sale.
Premiere at the beginning of the year
Everything indicates that the Samsung S21 FE will be presented at the Consumer Electronics Show (CES), and it will take place between January 5 and 8, 2022, in Las Vegas. Interestingly, this is one of the reasons why Samsung will probably not show its latest S22 series here.
And what can we count on in the case of the Samsung Galaxy S21 FE? Many elements should be similar to the flagship Samsung Galaxy S21, and the smartphone itself should be noticeably cheaper. The heart of the device will be Snapdragon 888 and Exynos 2100. It will be supported by 12 GB of RAM, and 256 GB of disk space is planned for the files.
There will also be a very good 6.4-inch screen. It will be made in AMOLED technology and will support Full HD + resolution. There will also be support for refreshing at 120 Hz.
You can also be calm about photography. Samsung usually does not disappoint in this aspect. However, here we find a triple main camera. The basic unit will be equipped with a 12 Mpix matrix, and the ultra-wide-angle camera will also receive a 12 Mpix lens. The whole thing will be closed by an 8 Mpix telephoto lens. There will be a place for a single selfie camera with a 32 Mpix matrix on the front.
Of the other elements in the Samsung Galaxy S21 FE, it is worth mentioning the battery. It will have a capacity of 4500 mAh and will provide fast charging at the level of 25 W. The cell will also support wireless charging at the level of 15 W and reverse charging at 7.5 W.
Prices for the Samsung Galaxy S21 FE have yet to be disclosed. Let's also hope that in Europe, you will be able to get both versions, especially the one with Snapdragon 888. There is just a certain group of people who will not buy a device with Exynos, and that would be a good alternative.
Also Read : New AirPods, Great Fit And Sound, MagSafe Is Justice.