Surefire Marketing Tips For Veterinary Merchants To Boost Revenue In Their Practice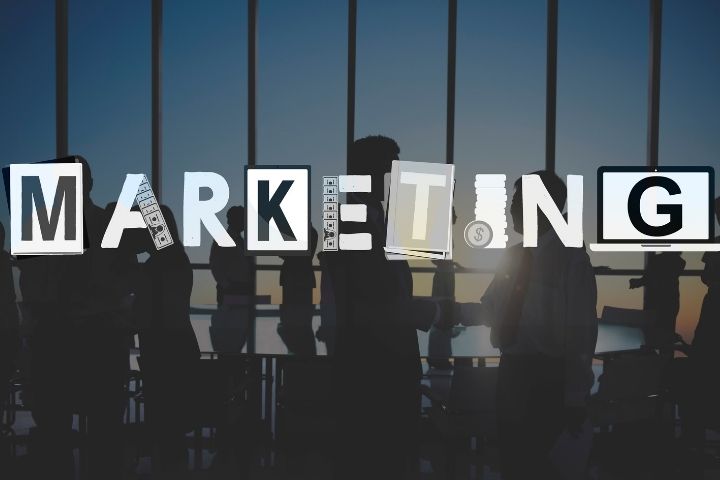 Being a veterinary merchant, you have more critical operations to look after than worry about planning your marketing strategies. Besides, marketing a veterinary clinic is a lot more different and often overwhelming compared to other industries. Not only is it expensive, but there is huge competition already in the marketplace.
What's more, the traditional methods of marketing veterinary practice are nearly becoming obsolete and hence growing less effective and profitable. But with the help of a professional merchant services provider and expert guidance, you can multiply your client base and boost your profit margins within a year.
Here are some effective marketing ideas that can skyrocket your revenue and beat the competition.
1. Increase Client Engagement On Social Media
Your clients and followers love to see you active and learn what's going on in your clinic. They are willing to know what's new and whether you are providing any latest offers for them. Because pet owners are always excited about improving their furry friends' lifestyle and would do anything to make them happy.
To increase customer engagement on social media, post regular content that pet owners can relate to. Try incorporating humor, like giving pets a voice, what they think, and so on. Also, make it as personal as possible, such as by using stories of pets, their owners, or animal lovers in general. Because emotions make any content extremely valuable and worth sharing. However, always ask permission of pet owners before posting their stories and images.
2. Offer Free Check-Ups
This practice is more commonly known as the freemium model, in which customers are attracted to free or heavily discounted offers. In your case, it can be a free medical checkup of your cute patients. This model can be beneficial for veterinary practitioners, especially because there's high competition in this field.
For instance, if a pet owner has already been seeing a veterinarian for some time now, it's less likely that s/he will switch to a new doctor. But if you provide free or highly discounted checkups of their pets for a limited period of time, they will consider visiting you at least once to try your services and products.
If nothing else, it will at least create the initial trust among your clients, and soon they may make the switch after a few such free visits. The freemium model is the best method to let the pet owners know what's unique about your services and what you have to offer when in need.
3. Harness The Power Of Influencer Marketing
Influencer marketing has been in trend for the past few years, not just in veterinary practice, but in any industry. If you are new to this marketing strategy, influencer marketing is a kind of social media marketing that involves influencers using product mentions and endorsements to promote a brand. Influencers are individuals who have a significant social media following and are considered experts in their specific niche.
The best way to opt for influencer marketing is to find influencers working in your niche and collaborate with them. Request them to give you a shoutout or give honest opinions about your products or services. Ensure to repay them with free gifts, payments, or other acts of kindness.
If you find the right influencer who has a strong image among his/her followers, you cannot even imagine how far your name can get! Because customers believe in the word of mouth of experts and would like to try out the brand they suggest. In fact, studies have proven that today's consumers trust influencers more than celebrity endorsements and advertisements.
4. Start And Maintain a Blog
Content remains the "King" even today, and a major portion of that comprises blog articles. Write on numerous interesting topics for the welfare of your patients and their caregivers, and make it as educative as possible. Creating blogs and updating them on a regular basis is not only good for SEO purposes, but it also helps you to stay updated in your profession and learn a lot of new skills.
Content marketing is a vital aspect of gaining organic traffic to your online business without spending a penny! In short, the benefits of content marketing include –
a) It increases the click-through rates of your site.
b) It enhances the search engine ranking of your website.
c) It builds your brand loyalty and credibility.
Being an affordable marketing strategy, content can attract a higher number of visitors to your online portal and boost your conversions. To get started, all you need is a good writer, an exciting topic, and a page on your website.
5. Don't Ignore Video Marketing
Just like blogs and other articles, videos are taking center stage in recent years and are now the most popular marketing medium on the web. So, implement them on your web portal as well as your social media handles as soon as possible.
Studies show that 60% of businesses rely on video marketing, and 68% of marketers believe that video has much better ROI compared to Google Ads. And HubSpot says that 72% of consumers get to learn about a brand by watching videos on various social channels.
The most popular platforms for promoting your brand through videos are YouTube, followed by Facebook and Instagram. The good thing about video marketing is that modern technologies have made it a lot easier to create and publish videos on-the-go, without requiring any prior video editing skills.
Even if you don't have good photography and videography skills, you can simply set a camera (it can be just your smartphone) and start speaking about various topics. People love to see the real person behind the brand in the most natural way. You will love to hear that people love to watch content on animals and pets, so you would gain good attention simply with your video title and thumbnail.
Other video ideas include Q&A sessions, documentation of interesting case studies, or a simple compilation of all your cute little patients.
6. Give Back To Your Society
Being a responsible veterinary practitioner, it's time to repay the people of your community for all the support and love you received. Practicing social responsibility is the best way to support local causes and give back something to our community.
For example, you can offer an animal shelter in your neighborhood and spread happiness among the people around you. In this way, you can promote your brand and create stronger connections. Besides, your staff will also feel good while working for the community's benefit.
Also Read : What is AMP Accelerated Mobile Pages And How To Take Advantage Of It In SEO