Internet For Seniors – What Should It Be Like?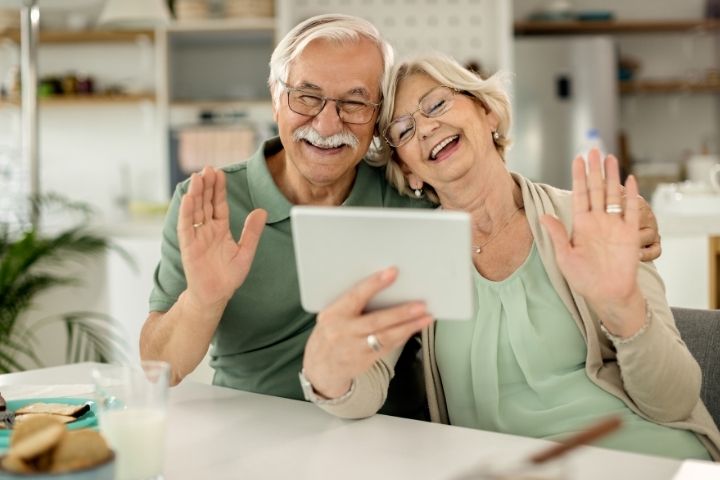 How to choose the Internet for seniors in 2022? If you want one of your elderly relatives to use the network, you should especially ensure that the connection is trouble-free and failure-free. We show you step by step what to watch out for when choosing the Internet for an older adult.
The fight against digital exclusion is ongoing, and while it gets better every year, there is still a lot of work to do. Research conducted by CBOS in 2019 shows that only 26% of people over 65 use the Internet. Although it may not seem like much at first glance, this value increased by 3% in two years (in 2014, it was only 23%), and there is no indication that this trend will stop.
The coronavirus pandemic most clearly demonstrates the importance of involving seniors in using the Internet. During the lockdown, it was best to see how useful digital competencies are. Online shopping, quick access to information and, above all, the ease of audio-video communication with loved ones or even medical visits online – all this is impossible without a good knowledge of the use of electronic devices and the Internet. Although the number of seniors who can use the Internet will grow every year, the younger ones – children, grandchildren and the family in general – are responsible for introducing their older relatives to this world. One of the elements that are necessary for seniors to be able to use the Internet is an efficiently functioning Internet comfortably.
Internet for seniors – what features must it have?
First of all, the Internet must be "hassle-free" and easy to use. It is clear that there is no influence on whether a failure occurs or whether there is an error somewhere on the user's side, but it is important that this can be fixed quickly. So it is important to choose the operator who is trusted first, has an efficient hotline and preferably service technicians in a given region. Ease of payment for services can also be a significant factor. Ideally, several of them should be on one bill or – if you choose to keep an eye on senior's fees – be easily accessible.
However, the most important parameter should be the speed of the network. The highest speeds will probably be unnecessary, but a stable fibre optic cable can prove very useful, similarly to the 5G network.
Internet for seniors – what do you need to be especially careful about?
It is worth remembering that for a senior citizen, the Internet can be a completely foreign and quite inhospitable environment. Things that are obvious to everyday internet users will not necessarily be so for older people. Seniors should be particularly alert to issues related to payments – show which ways of paying for services are safe and how to recognize potentially dangerous sites. The same goes for data security as well. It is very important to show which data is most sensitive and explain fraud and extortion.
Each new user of the network must also be trained in recognizing fake profiles and e-mails. The former also applies to social media, where there are plenty of ads and pages that click-bait to encourage you to enter questionable sites or buy useless or sometimes non-existent items.
In addition, you should take care of network security. Secure the router as well as install anti-virus programs for senior citizens. Also, do not forget about hardware updates, especially those that improve network security.
Also Read : Get More Time In Your Day By Scheduling Appointments Smartly