How To Set Up Google Workspace For Your New Business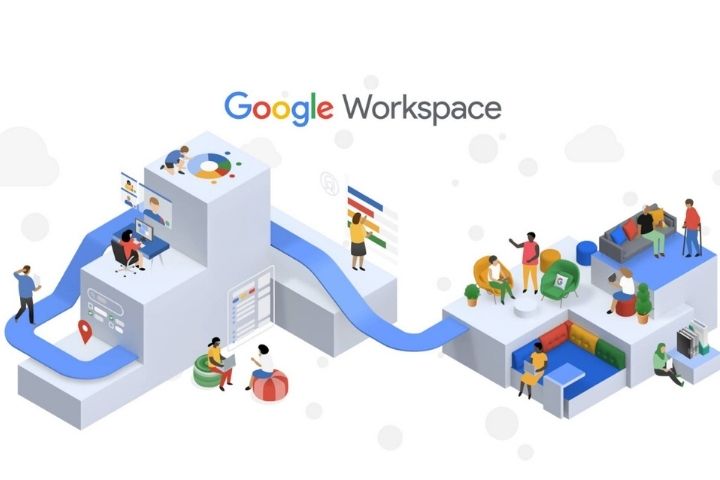 Starting a new business and want to use Google Workspace applications as your business's digital infrastructure? Or are you looking to add Google Workspace applications to your current workflow?
Google Workspace is a collection of applications and services by Google focused on business communication, collaboration, and productivity. On the other hand, businesses of all sizes and across different industries must now leverage technology to streamline their day-to-day operations.
At the very least, you'll need a professional email address with a reliable email client, and there's Gmail for that. Need a word processing and spreadsheet solution but don't want to commit to a Microsoft Office 365 subscription? There are Google Docs, Slides, and Sheets for you.
Fortunately, setting up Google Workspace for your business is very easy, and you should be able to seamlessly get everything up and running within 24 hours.
In this post, we will show you how.
Setting Up Google Workspace: Preparation
Before you begin the Google Workspace setup process for your business, you should prepare three things:
Business domain name
User name for all users that are going to use Google Workspace
An independent email address that's not in your domain name
1. Preparing your business domain name
When you sign up for Google Workspace, you'll need to submit the domain name where you'll use Google applications. For example, if your restaurant business is called "Myrestaurant", then your domain name could be "myrestaurant.com."
Depending on whether you already possess a domain name for your business, you'll need to do either of these two things:
Use your existing domain
If you've got an existing domain, then you can quite easily use it when signing up to Google Workspace. You'll first need to verify the domain ownership, and you'll need to have access to your domain's DNS settings. Or alternatively, you can use the domain's source files on its web server.
When using an existing domain to access Google Workspace, the domain is not transferred to Google, and you can still use the domain account as it was before.
Purchasing a domain
If you haven't got a domain name, then you'll need to purchase one first. You can purchase a domain name from a reliable vendor of your choice, or alternatively, you can purchase a domain from a trusted Google Partner.
2. Preparing user names
Prepare your individual username (or usernames) that you'll use with Google applications, as well as a password for each username.
This username will also be your email address (i.e., username@domainname.com) on Gmail and other Google Workspace applications.
3. An independent email address
You'll need a valid email address (can be Gmail) that is not in your Google Workspace domain for emergency purposes. For example, Google will reach you at this address when you forget your Google Workspace password.
Starting a Google Workspace Account
You can commit to a full subscription on Google Workspace's website right away, or you can use Google's free trial offer with ten or fewer users.
Alternatively, you can purchase Google Workspace from a local reseller for various benefits. Purchasing from a Google Workspace partner like Pythian allows you to get the same pricing you'd get from Google, but you'll also get extra features like personalized training, reliable 24/7 customer support, custom cloud product development, and more.
Regardless of the option you're taking, when registering for a new Google Workspace account, you'll need to perform three main steps:
Enter your domain name. Use lower case characters without the "www."
Fill out the sign-up form by following the on-screen instruction. Don't forget to use a valid email (you've prepared above) as an Alternate Email where Google can reach you during emergencies.
Enter your valid address and credit card information. If you are signing up for a free trial, your card will not be charged for the first 30 days. Trials will automatically convert to a paid plan after this period, but you'll get a reminder to cancel three days before the trial expires.
Activating Google Workspace Account
Once you've successfully signed up for your Google Workspace account, then you'll receive the initial password for the account to your alternate email.
First, go to admin.google.com and login to your Google Workspace account, then review and accept the terms of service agreements you'll get on screen.
Create Your Gmail Business Email
Assuming you've verified your domain name (discussed above), you can now start creating a username and password you'll use in your branded business email.
Follow these steps:
Sign in to your domain's hosting account, then go to the MX record maintenance section. The location of the MX record maintenance page may vary depending on your hosting service, but you may need to enable advanced settings to access and edit MX records.
Delete all existing MX entries (if any)
Create a new MX record and:
a. Look for a field labeled Name, Alias, or Host. Enter "@." If you can't enter "@" for one reason            or  another, leave it blank
b. Open the setup tool and copy the MX record from the setup tool into the field labeled     

Destination, Server, Value, or Answer.

c. Enter "1 hour" in the TTL field, or leave it by default
d. Enter "1" in the Priority field.
Finally, scroll to the bottom of the page and click Activate Gmail.
Your MX records now should point to Google, but keep in mind that some domain registrars may require more time before they can publish your MX records. If your setup tool can't find your MX records, wait an hour or so before you try again.
If your MX records don't change after 24 hours, contact your domain host so they can help with the issue.
Don't forget to set up authentication and cloud security measures for your Gmail, especially adding SPF record, DKIM, and DMARC.
Wrapping Up
Congratulations! By following the steps above, your Google Workspace and especially your branded business email should be up and running.
While Google does offer pretty decent free versions of Google apps and services (i.e., Gmail, Drive), you may want to upgrade to paid Google Workspace editions that offer more features, capabilities, and security features designed to help your company facilitate better employee collaboration and improve your business's overall productivity.
Leverage the capabilities of Google Workspace with Pythian to make the most of your investment and ensure long-term success.
Also read : Facebook Audience Insights: How To Find The Right Target