How To Improve The Security Of Your eCommerce Website?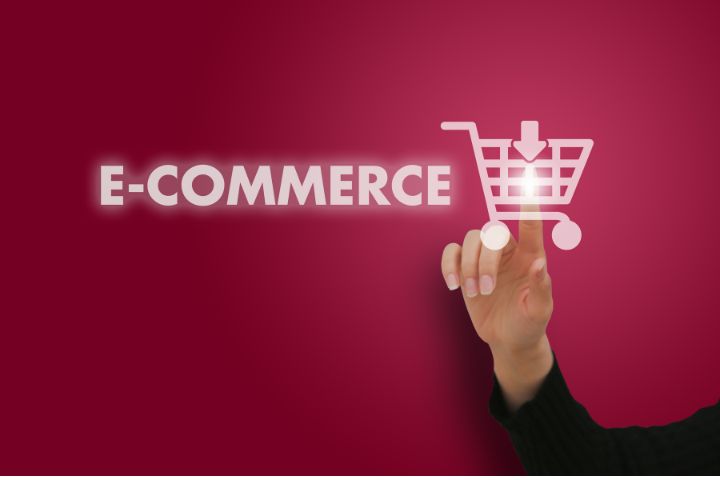 One of the most serious challenges for eCommerce shops is online security, which is why every eCommerce company should go above and beyond to guarantee that their sites, data storage, and customers' data are as secure as possible in order to improve the consumer experience in retail.
According to one research, over 90% of small Internet enterprises are vulnerable to data breaches. As a result, when you launch your eCommerce site, setting security verification for eCommerce should not be a one-time process.
You wouldn't spend the money on an unsafe website, so why should your consumers feel comfortable spending cash with you? And if a breach occurs, it will be difficult to get clients to return, let alone acquire new ones. So, eCommerce safety is all about ensuring the safety of both your company and your consumers.
10 Ways To Improve Your eCommerce Store's Security
With a basic understanding of the most prevalent forms of website security risks, you may be asking what further you can do to safeguard your site, your visitors, and yourself.
So I've developed a list of ideas to assist you in securing your eCommerce website.
#1: Select A Safe Web Server and eCommerce Platform
There are several eCommerce options for your platform requirements, but for maximum security, you must use both a secured environment and a web host. The best website builders for eCommerce provide excellent levels of security. However, not all platforms can compete; not all providers are just the same or perhaps even comparable.
Shop around and compare several hosts and system integrators to discover the greatest match for you, your company, and your consumers. Choose a host and platform that will provide comprehensive security against the most prevalent risks, such as ransomware and SQL injections.
#2: Examine Your Passwords
What is the strength of the passwords used on the login screen? Without even doubt, the very first line of protection against computer hackers on any eCommerce website is a strong password. Longer passwords and passcode with a mix of upper and lower case letters, digits, and special characters are preferable.
Make careful to update your passwords on a frequent basis.
#3: Maintain Your Software
Install and run software updates as they become available to ensure that all web applications you use are up to date. This program comes with essential security fixes that you must apply. Hackers actively seek security flaws in earlier versions of software.
#4: Run Regular SQL Checks
SQL injections can occur in any input from the user type on your website; thus, monitoring for these types of vulnerabilities on a frequent basis is important to the security and safety of your website.
There are numerous software choices available depending on the version you pick to detect and defend your website against these intrusions. There are other free website scanners that will accomplish the same functions; however, check evaluations and only purchase from reputable merchants.
#5: Preserve Your Safety Plugins
Plugins are a boon to E-Commerce merchants worldwide who operate their sites on systems that support them. Wordfence Security, for instance, is a plugin that combines E-commerce businesses into a strong security solution that works with the software firewall.
This plugin not only protects your website against hackers but also provides you with a clear picture of your traffic and any hacking efforts.
#6: Help Your Consumers Defend Themselves
Although you should always keep your customers' information safe, there are still considerable dangers of particular customer accounts being hacked.
While you cannot teach your clients how to create a secure account, you may apply basic security features like CIAM authentication or strong password requirements to protect your clients' Internet information.
#7: Leave Transaction and Data Handling to The Professionals
To handle payments, utilize a third-party, encrypted payment tunnel – this is a normal technique for eCommerce sites. The majority of prominent payment gateways are perfectly safe and have no history of leaking critical consumer data.
Select a payment system that works with your eCommerce hosting service and platform. You want to have something that will provide the finest anti-fraud and identity protection available.
#8: Rely on Two-Factor Authentication
Online security is no longer limited to a single element of the authentication process for eCommerce. Therefore, it is critical for all E-Commerce enterprises to have multi-factor authentication to guarantee that hackers cannot target your website.
#9: Conduct Regular PCI Scans
PCI assists you in detecting issues before they affect your customers and resources. Despite how well your eCommerce website hosting is, you should run PCI scans on a regular basis. These scans identify threats and vulnerabilities that may expose your eCommerce shop to data breaches and the spread of malware and viruses.
#10: Purchase and Employ A Website Application Firewall
A Website Application Firewall will help to improve the protection of your eCommerce website. It will guard against XSS, SQL injection attacks, and forgeries requests on your website.
It should also safeguard your website against hacker efforts, including brute force attacks. It should also assist in lessening the likelihood of a DoS or DDoS assault.
The Bottom Line – Ensuring eCommerce Security Is The Key To Success
You can perform certain things independently, such as revising your strong password policy and uninstalling obsolete files and programs. Others, such as conducting extensive security audits, are better left to the professionals.
Consistency is the common denominator. Maintaining the security of your eCommerce website is a continuous activity that must be updated and examined on a regular basis. This is not something to take lightly when it comes to your brand's reputation and consumer trust. You want to keep current so that you can be certain that you are always employing the greatest tactics for the best outcomes.
Also Read : Open Innovation: 3 Examples Of Success In The World