How To Customize WhatsApp?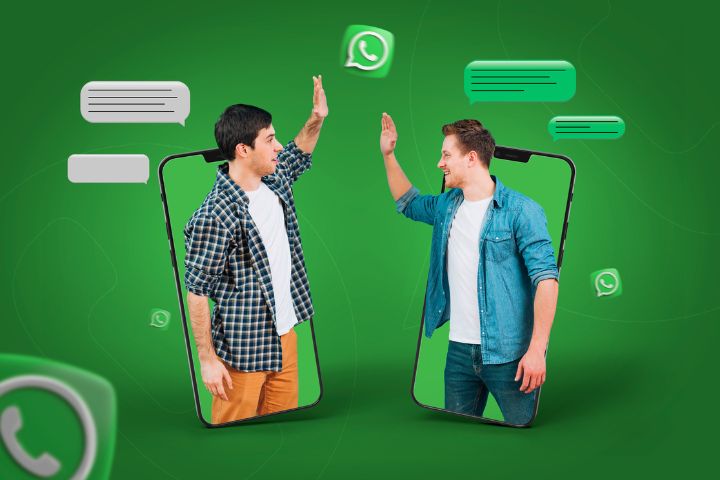 Whatsapp is a mobile application with which you can communicate with people from all over the world, but this is nothing new since the vast majority of people know this app. Despite this, few know how to personalize WhatsApp.
The best options to personalize WhatsApp
Whatsapp offers the possibility of modifying certain content within the app, but these modifications are limited, unlike other applications, such as Telegram, where customization is easier. Despite this, there are different ways to personalize WhatsApp.
Change the chat background
Seeing the same chat background 365 days a year can become tiring, and if you use WhatsApp for many hours a day, it can become saturated. That is why below we will show how to change the background:
Open WhatsApp

Go to "Settings", which is located at the top right.

Enter the »Chats» section.

Subsequently, click on "Background", in this option, you can choose between several options: no background, gallery, solid colour, WhatsApp background gallery and default.
Once you have completed these simple steps, you will have a personalized background in all chats, and you can modify them as many times as you want.
Make your own stickers.
As is well known, WhatsApp offers an infinite number of stickers for free, but if there are none that satisfy you, you can always create your own personalized stickers. To do this, you must follow a series of steps:
Download Sticker Studio

We start the application and click "Start."

You must select an image that you have in your gallery.

Once you have chosen it, you must crop the image.

Subsequently, you click "Create" and give that package a name.

Finally, your created package will appear in the start menu.
In order to upload it to WhatsApp, you must have made at least three stickers; that is, you must create two more like the one you made previously. 
Change the font size
WhatsApp has a default font size, so there are certain people, especially people with vision problems, who need a larger font size. Therefore, below, we will show how to do this:
Open WhatsApp

Enter Settings.

Go to the "Chats" section and choose the font size you want: small, medium or large.
Thanks to this function, you can personalize your WhatsApp so that you don't have to strain your eyes when reading the messages they send you.
Using mods to personalize WhatsApp
As we have said before, WhatsApp allows you to customize it up to a certain limit, so modifying certain functions is restricted. Despite this, several applications work as mods, allowing you to customize WhatsApp to your liking.
WhatsApp Plus
This apk will allow you to modify everything you propose, so it is very interesting to know everything it allows you to do:
Customize the interface.

Send a large video.

Hide profile image.

Availability of different themes.
These are the most notable features of this application, and this apk will allow us to organize everything as we wish.
YoWhatsapp
This apk, like the previous one, aims to offer the user the option to customize Whatsapp, but this one focuses above all on privacy issues. YoWhatsapp is characterized by:
Compatible with any file extension.

A plus of privacy.

Faster than WhatsApp itself.

Modification of text fonts.

Ability to send large files.
Therefore, this is a good option if you use WhatsApp for business, as it provides you with good privacy along with the ability to send files larger than 700 MB.
Also Read : WhatsApp – The Marketing Tool Of Mass Advertising