5 Best Lounge-Access Credit Cards That Can Alter Your Travel Experience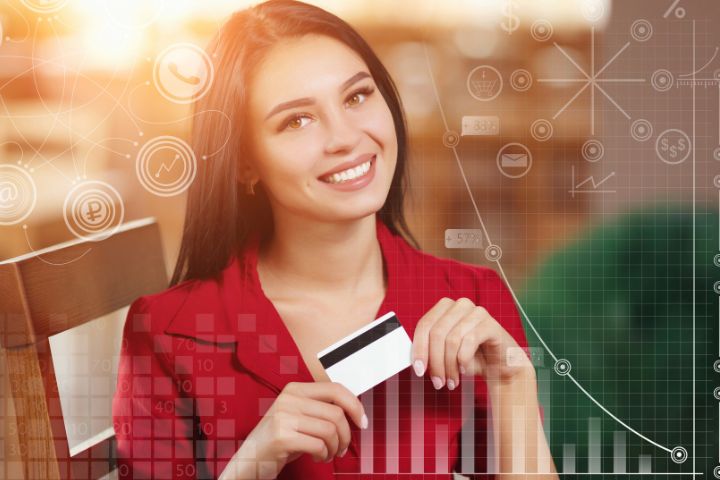 Going through the airport terminal can be a stressful experience, but having access to a lounge can make it so much better. With the right credit card in your pocket, you can unlock even more benefits, making travel far more enjoyable. From increased rewards to generous perks, these are the perfect picks for anyone who wants to elevate their travel experience and get the most out of their next journey. In this blog, we'll delve into the top 5 lounge-access credit cards from IDFC FIRST Bank that can enhance your travel adventures.
Let's take a look at these credit card with lounge access.
1. IDFC FIRST Bank's Select Credit Card
This credit card is a game-changer. It's not just another piece of plastic; it's your ticket to a world of luxury and convenience. The IDFC FIRST Select Credit Cardis a lifetime free card that doesn't skimp on the perks. You'll enjoy unlimited rewards and all-round benefits across multiple categories.
Lounge access is just one of the fantastic features this card offers. You'll also receive incremental rewards, a welcome voucher, and benefits that extend to movies, golf, and dining. It's marketed as a 'premium card,' and rightfully so, as its benefits surpass what you'd typically expect from a zero annual fee credit card.
2. IDFC FIRST Bank's Classic Credit Card
If you're dipping your toes into the world of credit cards or prefer a no-annual-fee option, the IDFC FIRST Bank's Classic Credit Card is an excellent choice. It may be an entry-level card, but it punches above its weight when it comes to benefits.
As a welcome gift, you'll receive vouchers worth Rs. 500 to kickstart your card membership. But that's just the beginning. This card offers premium privileges across various categories, including entertainment and lifestyle. Plus, you can earn up to 2.5% returns, which is quite impressive for a card with no annual fee. Conveniently manage your finances with secure credit card bill payment options
3. IDFC FIRST Bank's Wealth Credit Card
The IDFC FIRST Bank's Wealth Credit Card is perfect for those who want all-round benefits without the burden of annual fees. Despite being a lifetime free card, it offers reward points without an expiry date. This feature is usually reserved for premium cards, but IDFC FIRST Bank is changing the game.
With this card, you can accumulate rewards at your own pace and redeem them when it suits you best. It's an ideal choice for individuals who appreciate flexibility and want to enjoy the perks of a premium lounge access credit card without the associated costs.
4. Club Vistara IDFC FIRST Credit Card
Club Vistara IDFC FIRST Bank's Credit Card should be on your radar; as it offers some fantastic benefits, including up to 5 Premium Economy Class Tickets as joining and milestone rewards.
But that's not all. This card boasts a more extensive reward structure, a relatively low foreign exchange mark-up fee of 2.99%, and even golf benefits. If you compare Vistara co-branded cards, this one might have a slight edge over the competition.
5. IDFC FIRST Private Credit Card
If you're a high earner who enjoys the finer things in life, the IDFC FIRST Bank's Private Credit Card is tailor-made for you. This super premium card offers a unique redemption option against charitable donations that can even get you a tax certificate.
With this card, you can indulge in luxury travel experiences, just like the ones offered by other cards in the super-premium category.
Conclusion
IDFC FIRST Bank has a credit card to suit every lifestyle and preference. Whether you're a frequent traveler, a budget-conscious spender, or a high earner, there's a card that can transform your financial journey. So, why wait? Elevate your travel experience and enjoy premium benefits with these fantastic credit cards from IDFC FIRST Bank.
Also Read : How To Avoid Credit Card Skimmers?