HDMI Vs DVI – Which One's Better?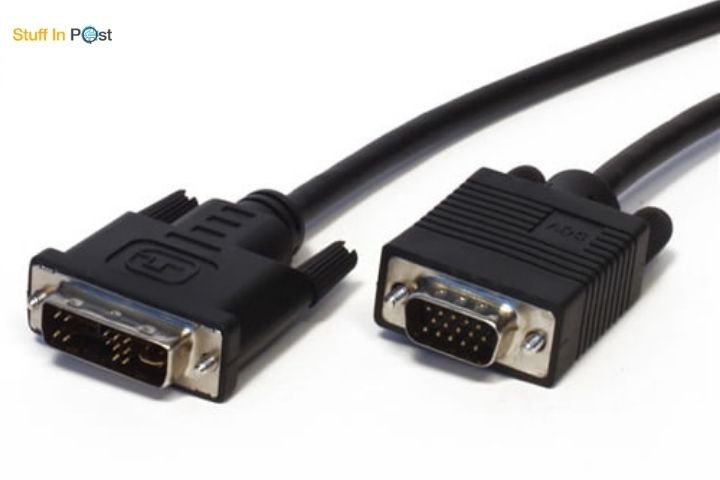 Doesn't the barrage of video cable confuse you? Unless you are a techie, you must be confused every time you hear the words HDMI and DVI.
A decade ago, it was easier to figure out how to get your TV connected to peripheral devices like VCR. Those were simpler times, today, when you walk to an electronic store, you might be pressured to buy several HDMI cables just to connect the devices to your TV.
If there has ever been a confusing time to choose cables or connectors, it is now. Not sure what HDMI and DVI cables are for or which one's better? I was reading about Spectrum mobile plans when I came across a YouTube video explaining the difference between the two. Need explanation? Read on as this guide lets you navigate things:
DVI
It is the most common type of digital video cable, mostly found on LCD monitors and desktops. You can say it's similar to a VGA connector, which includes 24 pins, supporting analog and digital videos. DVI has 3 primary variants – I (analog and digital), A (analog only), and D (digital). With this cable, you can stream up to 1920×1200 HD video. Some of the DVI cables include fewer pins. These are designed for low-resolution devices.
A common issue with DVI is it does not support HD CP encryption by default. This means that if the hardware in question includes DVI ports only, you won't be able to play full high-definition Blu-rays and other types of high definition content.
Another thing to note is that DVI does not support audio. You will need a separate cable for playing audio when connecting to an HDMI port. This quality makes DVI a versatile connector. It is forward and backward compatible.
HDMI
Now let's look into HDMI. It is a default cable on new devices such as Apple TV, Blu-ray players, HDTVs, video cards, and other video devices. This cable is easy to use easy to connect. You can use them as a USB device. You don't need bent pins. All you have to is push and play. The best thing about HDMI cables is that you can stream video as well as audio simultaneously over the same cable.
HDMI supports 1920×1200 HD video and eight-channel audio. It also supports the HDCP encryption for the latest high definition content. Only a single HDMI cable is required to connect your PC or video device to the TV or your monitor.
Understanding The Layout
Both DVI and HDMI ports look different when it comes to layout. HDMI has a smaller connection. It is similar to a USB. DVI, on the other hand, is bigger and for some, it can be confusing. The DVI cable is available in a variety of variations. The most common layout is a 24 pin set up, which looks similar to the SCART lead. Since it comes in different iterations, you must be sure you get the right one for the display you need.
The Price
For a very long time, electronic cables have a history of higher prices, which are raised by scammers claiming to sell better quality cables. Whenever you buying HDMI or DVI cable, just keep in mind no matter how expensive the cable, it won't produce better image quality. Gold plated cables are durable. They don't corrode and depending on the quality of connectors used, they are more resistant to damage. That's the only price justification.
So feel free to pick a cheap HDMI or DVI cable from a store nearby or Amazon. Your content isn't going to be slower or blurrier. Therefore, don't focus on the price.
HDMI Vs DVI : Verdict
To be precise, HDMI and DVI cables are pretty much the same when it comes to functionality. Therefore, whenever you are stuck and you can't decide which gear to buy, base your judgment on the cable that fits your hardware.
I recently got one of the Spectrum packages for cable and received an HDMI cable in the kit to hook the cable with my smart TV and it's very easy to work with. In the end, everything depends on your need. If you would like a verdict, go for HDMI because it is popular and all modern devices these days, support HDMI. You won't have to look for a new cable every time you upgrade a device.
Also Read : Amazing App To Fax From Printer Worth To Try Right Now