From GA3 To Google Analytics 4: How To Deal With The Migration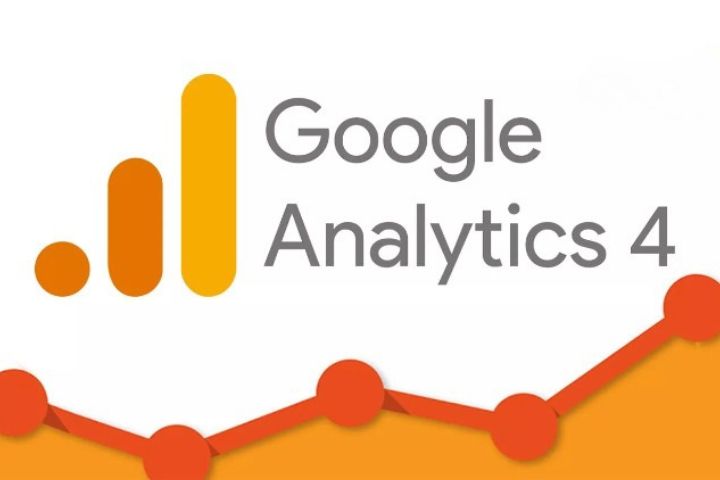 If you have an e-commerce or manage one as an Ecommerce Manager, you must also worry about migrating from GA3 to Google Analytics 4. You will have asked yourself about the crucial, strategic, and operational aspects of managing this handover between the two tools.
Why you should care about GA3 to GA4 migration
Everyone talked about it for a long time, and only some could have missed the reasons for this migration. However, a small recap of what will happen in the immediate future could outline the reasons why every e-commerce should be concerned and manage the transition in the best possible way.
Meanwhile, after July 1, Google Analytics 3 will stop working, and six months from this date, it will no longer be possible to access historical data.
Also, GA4 is a decidedly different tool than GA3, and most importantly, you cannot import historical data from GA3 to GA4. The only way to keep GA3 data after January 1, 2024, is to have it manually exported to an external file and keep that file, also via API.
The difference between Google Analytics 3 and Google Analytics 4 is mainly due to the structure of the Data Model. In GA4, the concept of session or navigation does not exist, so much so that it could be connected to a website, an app, or a smart refrigerator, for example.
GA4's information collection is based on the actions performed, eliminating the centrality of navigation. Therefore, an event, such as Page View, must be enriched with other Parameters to stay in theme with the example, the Page Location, the Page Title, and the Source. In this way, the tracking becomes sartorial.
Google Analytics 3 does not have this detailed information and, therefore, cannot be imported into GA4.
Three approaches to migration
There are mainly 3 approaches to migrating from GA3 to GA4 :
You already have a tracking structure, and you import it to GA4, keeping the GA3 concepts.

Use the tools that Google has made available for the migration

Take this opportunity to set up a tracking system with GA4 that is clean and independent from GA3
Of course, there is a fourth potential approach, which is for those who have never had GA3 installed. In that case, however, one could not speak of migration.
Use the structure of GA3 for GA4.
This is the best option when you know the exact structure of GA3 and you know the various pushes into the Data Layer, and, above all, you want to keep them.
It can also be an excellent choice for those who want to avoid investing time and resources in refactoring the current tracking.
This is undoubtedly the most straightforward and fastest solution, but is it also the best option for Google Analytics 4?
The answer is no, because, in this way, the Data Analysis capacity of the GA4 is only partially used.
Use Google tools 
Google has created documentation with a procedure for the migration from GA3 to GA4, also inserting add- ons for all Google Sheets.
The company's goal of the most used search engine in the world is undoubtedly to bring as many migrations as possible. Still, this choice has often been made to the detriment of other features that have penalized those who have already migrated.
There is also a Wizard made available by Google that accompanies the migration step by step.
It is undoubtedly essential to give at least a view of what is entered in the Wizard.
The add-on made available by Google itself is called GA4 Migrator for Google Sheets and allows you to migrate user permissions from GA3 to GA4 and can do the same migration with Audiences, if compatible.
Making a clean sweep
Cleaning up means analyzing everything from scratch as if GA3 never existed.
This choice is optimal because it allows you to:
Review business objectives and create a much, much more in-depth and tailored measurement plan

Review the entire tracking structure, inserting data that was previously untraceable and eliminating useless ones

Align GA4 tracking for maximum data analytics performance
To do this, you need to use a Measurement Plan. Googling this term comes out with many free templates that can be used anytime, proving there is no excuse to postpone this operation.
The objective of the Measurement Plan is to divide the activities to be monitored into Business Goals, such for example Lead Generation or e-commerce Sales. Each Business Goal is broken down into Marketing Objectives, which in turn are divided into KPIs ( Key Performer Indicators ).
As a result of the Measurement Plan, it is good and particularly recommended to have a document that allows you to immediately identify everything that is tracked, inserting nomenclature and notes relating to the importance of the tracked data.
This document becomes essential to allow a total and complete understanding of what has been done.
Furthermore, it is always advisable to have a Checklist that allows you to monitor the progress of the migration operations and which guarantees that everything is remembered along the way.
Conclusions
The union created between Data Analysis and Marketing activities is very interesting.
Thanks to Google Analytics 4, it's finally possible to talk about tailored data measurement.
It is equally interesting to note that GA4 already connects automatically to all the tools available within the Google ecosystem, such as Google Tag Manager, Google Ads, and Google Merchant. For all the tools that are separate from this set, it is possible to integrate Google Analytics 4 through the APIs, even if they still need to be in-depth.
Furthermore, the effort required to set up the data analysis model with GA4 is not small, especially when compared to the effort needed for GA3. It might make sense for an SME to turn to other less evolved but more straightforward tools. This only applies to those digital businesses with no real business goals but use the website as a simple showcase.
Also Read : Advantages And Disadvantages Of 3D Printing