Google Ads: How To Write them Effectively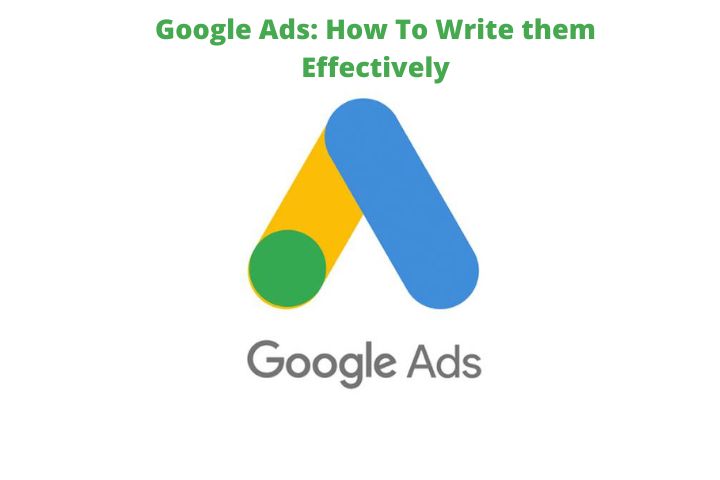 To write effective Google Ads ads, you need to choose the right copy, that is, able to push users to click. Here is the complete guide that will show you how to make a difference in your advertising campaigns on the number one search engine in the world.
A Google Ads ad consists of three elements:
Title text (headline in Google Ads). There are three, and each of them must not exceed 30 characters

. They are separated by a vertical bar and are displayed differently depending on the device used to watch the ad.

Display URL

(In Google Ads), usually shown in green, indicates the website address. Expanded text ads also include a "

Path

" field in this area, up to

15 characters

long, in which users can be specified where they will land once clicked.

Description text

(Description in Google Ads) has a maximum length of

90 characters

(but it is possible to add a second one with a maximum limit of 90 characters).
How to effectively write an ad on Google Ads
The copy, i.e., the textual part of the target audience's promotional message, makes the difference in online advertising campaigns.
Among the main characteristics that the text of an ad on Google Ads must have to be effective, there are some suggested by the search engine itself: first of all, it must be specific, informative, relevant, interesting, and engaging.
Google also provides aspiring advertisers with a best practice guide, explaining how to write a sales ad effectively. The list of tips (related to copy, but not only) includes:
highlight what makes you

unique

;

include exclusive

prices

,

promotions

, and

offers

;

tell customers

what they can do

;

include at least one of

the keywords

;

match the landing page to the ad ;

attract customers who view the ad on a

mobile device

;

experiment

and try different messages to find the most effective;

Verify the absence of

errors

in the text of the announcement.
In addition to Google's advice, there are other useful tips for choosing the right copy to make a Google Ads ad truly effective. One above all: to be clear and immediate. In designing a copy for an advertising campaign on Google Ads, creativity is a double-edged sword: a text that is too complex risks confusing the reader and distracting him from the focus of the ad, that is what is being promoted. And the benefit to the user who clicks.
Also Read : How To Know Whether Your Meeting Agenda Needs a Refresh