Cybersecurity And Business Continuity In a Single Package Of Expertise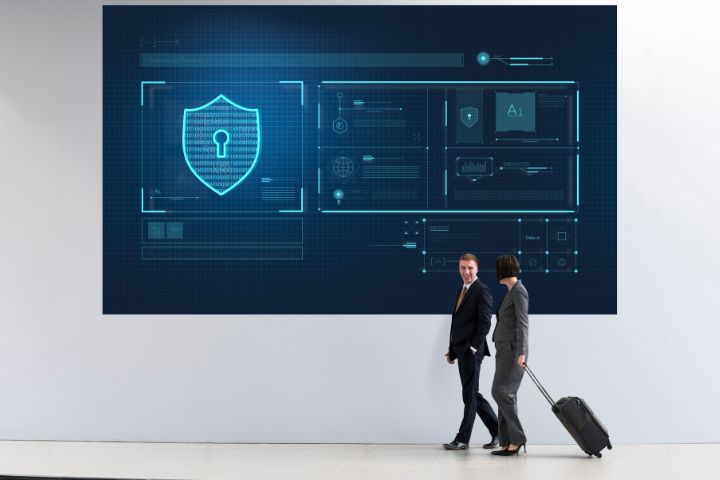 Cybersecurity And Business Continuity: The most sensational cybercrime events, but also the growing number of attacks that are carried out daily against various organizations, must be an alarm bell, an important signal on cybersecurity: one can no longer continue to believe that one's organization can be immune from this kind of problems; it's just a question of "when" it will happen, or – worse still – of "when" we will realize that such an attack has already occurred. The numbers in the Clusit 2020 report invite us to raise the level of attention: from 2014 to 2019, the growth was 91.2%, with over 1600 serious attacks successful in the last 12 months of last year.
Business Continuity is the main objective of cybersecurity
.
It is clear that one must pay attention to cybersecurity to protect one's organization and, above all, guarantee satisfactory Business Continuity. It is a question of implementing a complete and complex strategy that starts with securing the corporate infrastructure from what may be the main external threats.
How to get cybersecurity and business continuity
This objective is achieved with a precise design of the corporate infrastructure. However, it must be accompanied by a constant updating process: the techniques used in conducting attacks change, and the response strategies must also change. Monitoring is equally essential: it detects any intrusion attempts, possible system breaches, or areas that need to be strengthened.
Cybersecurity and Business Continuity: focus on endpoints
What has just been described concerns the perimeter of the on-prem infrastructure, but the statistics of the attacks indicate the individual endpoints as possible critical points for security, whether internal to the organization or connected to the corporate infrastructure remotely. As far as possible, these risks must be evaluated and mitigated with appropriate policies, indispensable tools such as VPN, and an application setup available to the endpoint entirely managed and known by corporate IT.
The strategic vision of cybersecurity and business continuity
Cybersecurity is, therefore, a complex and virtuous process to be implemented obviously in "peacetime." This context includes the strategic importance of a backup plan and a precise disaster recovery strategy that defines the Recovery Time Objective (RTO) or the Recovery Point Objective (RPO ) and has foreseen all the individual tasks to be performed.
WaaS, MIND Your and INTACTO by Netmind for Business Continuity and Cybersecurity
The ultimate goal is Business Continuity, defining a minimum level of service that must in any case and in any case be guaranteed in the event of an attack. In such a reasoned framework, we can speak of Cyber ​​Resiliency, or the ability of an organization to maintain its operations even in the presence of an attack.
Netmind solutions in a similar scenario can offer a granular and well-adaptable response to the different needs of organizations. The ordinary management of individual endpoints can be managed with the WaaS service, while MIND Your solutions can help us maintain, manage, and monitor the infrastructure.
INTACTO, the platform for cybersecurity and business continuity
Continuity INTACTO is an extremely flexible solution for cybersecurity and business: it offers backup management and a dedicated team for daily management, control, and restoration activities. Based on the needs of the various organizations, cloud services are also available for data backup and their redundant replication offered by Intacto. And for the more complex scenarios that require a higher Business Continuity, entire work environments can also be replicated with virtualization technologies and in the Cloud that can be activated only in the presence of problems.
Cybersecurity and Business Continuity as a service
An approach oriented towards Business Continuity and Cyber ​​resiliency requires skills and technologies that are unlikely to already belong to organizations or can be acquired on-prem also for economic reasons. The advantage of Netmind 's services also lies in this: organizations can address the delicate aspects of Cybersecurity, Business Continuity, and Cyber ​​resiliency through a certified partner with the major market players, such as Hewlett Packard Enterprise and Microsoft, able to offer and manage these solutions with a monthly fee and no initial infrastructure costs.
Also Read : Applying a Consumption-Based Model To The On-Premise Data Center: 5 Benefits