Best Free Clouds: Some You Don't Know For Sure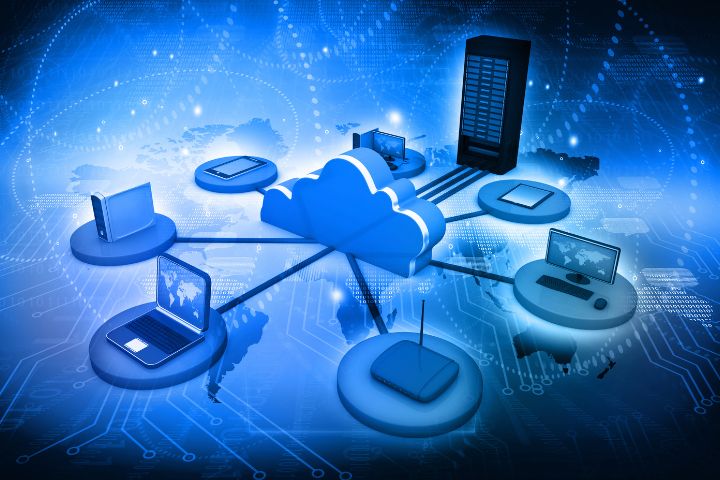 We all found ourselves looking for the best free clouds. In this article, we have listed what we think are the top 5.
But before getting to the heart of the matter, let's take a step back and see what the characteristics of Clouds are and why they are so helpful, especially in the company.
In the digital age, more and more services and software are available to users. Thanks to artificial intelligence, many human requests can be satisfied through one's browser. Companies use the web for many different reasons, all aimed at better business performance.
The greater use of the network has created more significant data traffic stored in many different ways. Nowadays, businesses or individuals need to save some information on the web, having the ability to share it with other users.
This and other features are guaranteed by the existence of Clouds, exclusively online services for the best possible management of your data. They can provide for the payment of a monthly or annual amount or guarantee all their benefits at no cost.
Many might conclude that the latter guarantee far fewer solutions, but this is not the case. Many free databases allow the individual an experience as close to completeness.
Today we will analyze which are the best free Clouds to save your data online.
What Is A Cloud
Thanks to the birth of the Cloud, you are no longer obliged to carry your data on bulky external hard drives or dozens of pen drives. The service is entirely digital, with simple and quick access. The user can be both for personal use and for sharing purposes.
Any desire to modify, move, delete, download or update the information will be carried out quickly, without any risk of data loss.
One of the greatest advantages of the Cloud is the possibility of connecting it to many different devices such as smartphones, PCs, or tablets. In this way, the data transfer will be much easier, and the storage destined all in one space.
At the time of creation, you must set an email address with the relative password in order to be able to access it automatically in the future. Anyone wishing to share the online space with the owner will have to enter this data to access it.
If there are any doubts about the security of your data, don't worry, the most famous services guarantee utmost trust and reliability.
Best Free Clouds: How To Choose Them
Some information can serve as parameters to judge the best Cloud for your needs.
Let's find out what they can be:
Shared storage

: it is essential that as many users can share a Cloud as possible. Companies, study groups, and others consider this aspect essential for an online storage service in order to be able to compare themselves to the data displayed.

Communication

: the ability to interact with other people who have access to the Cloud is, in many cases, fundamental, such as the communication between operator and customer. Some companies offer the consumer services such as chat, email, or even video conferencing.

Backup

: it is one of the foundations of a professional Cloud. Thanks to the backup, the user can save their data on a remote memory system, which will store any data present in the online database. In this way, any loss of information or change of devices will be prevented from saving data in a safe and secure place. The backup can either be started manually by the user or set to work automatically, saving the information stored with a predefined periodicity.

Digital Product Delivery

: This is a very important resource for digital item sellers. In this way, the sale takes place automatically, without any manual maneuver. In this way, the shop can work at any time of the day.

Legal requirements

: a series of regulations that the Cloud must comply with so that those who work there can operate in total safety in compliance with the laws.
Now let's find out the best free Cloud services for your needs.
Mega
You can immediately create an account without paying anything and have access to 50 GB of storage space.
If, in the past, however, this amount of memory could be used right away, now it is reachable by reaching goals.
In fact, now the user can start storing data with 10 GB available, and up to 100 GB of information can be transferred.
Mega offers its members one of the Clouds with the most memory.
Access to the software is allowed both via the website on the browser and by opening the official app, which is available on both Android and Ios.
The service guarantees maximum file security thanks to the presence of end-to-end encryption, which protects them from third parties during any movement.
Mega allows subscribers to upgrade their accounts, making 400 GB available for transfers and storage. All by paying a sum of 4.99 euros per month.
Microsoft Onedrive
New subscribers on Onedrive immediately have access to 5 GB of space, while the old ones may have even 7 or 25 available.
Its availability includes operating systems such as Windows, Ios, and Android on PCs and smartphones. It appears to be pre-installed on Windows 10, guaranteeing the owners of this os greater speed in their operations.
If used in conjunction with Microsoft 365, all data from Office programs can be saved within it.
Through a paid subscription, you can access 1 TB of memory by paying 69 euros per year. With 2 euros per month, Microsoft offers the user 100 GB of space.
Google Drive
Google Drive is, for many, among the best free Cloud service, more professional and quality.
By signing up with Gmail, you can immediately store up to 15 GB and access many other Google extensions. The service is available on Windows, Android, and Ios, whether tablets, PCs, etc.
If you want to increase the available space, there are various paid subscriptions that you can join, such as the one from 2 euros per month and 100 GB more or another that allows you to use 2 TB by paying 10 euros every month.
Box
Box It is often chosen by companies for its services, immediately guaranteeing 250 MB for each upload.
The storage space available for free is equivalent to 10 GB, with the possibility of expanding the memory through paid subscriptions.
To have 100 GB more of space and 5 GB of additional uploads for each file, Box asks the customer for 9 euros per month.
Work groups and companies often choose the plan that provides for a payment of 4.5 euros per month, allowing access to many data-sharing services.
Dropbox
Dropbox represents the dawn of Cloud services. It was, in fact, the first online service able to provide the user with a digital space where they could save and transfer their data.
Each device can use this software, from PCs to tablets through smartphones.
The space provided at the first registration corresponds to 2 GB, guaranteeing high quality and speed user operations. Many companies use Dropbox for their digital work, given the many add-on packages.
If you need large storage memory, you can subscribe to a subscription that can grant 2 TB of space by paying 9.99 euros per month.
Also Read : How Does Google Meet Work? Just Everything There Is To Know