Best Cheap Laptops 2021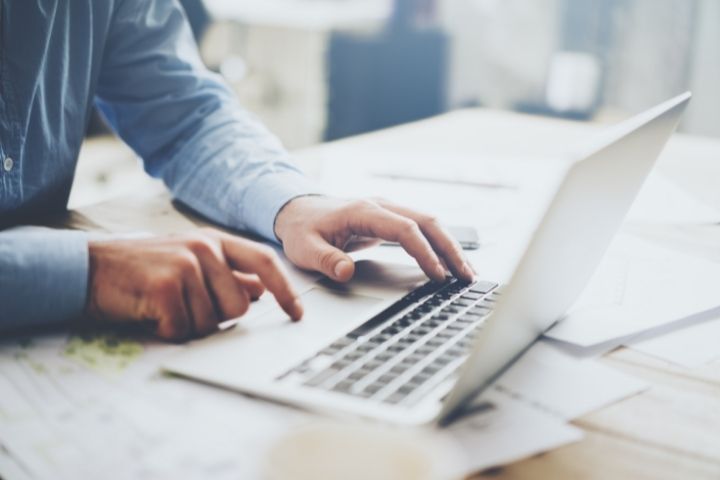 If you are looking for cheap laptops with good technical characteristics and good performance, you have to consider your priorities. To keep a low price, many manufacturers prioritize a few things while sacrificing others, such as processing power, integrated GPU, screen quality, RAM capacity, and internal storage. 
Nowadays, many laptop manufacturers offer many options of varieties in configurations for the same laptop model that allows you to choose the most important components without going over budget and meeting our needs.
If you are looking for inexpensive business or schoolwork activity laptops, it should have a decent processor and good battery life that can run you through the hours. Suppose you want to use it mainly for internet browsing and media playback. In that case, you can limit the internal storage but have good RAM capacity since browsers consume a lot of memory and prioritize good screen quality.
You can also consider a tablet or 2-in-1 device that is usually cheaper, second-hand laptops that are not recommended, or older models, but new ones that have been on the market longer and replaced by state-of-the-art hardware. 
HP
Notebook
15s-eq1023ns
The good
Anti-glare screen.

Many entrances.
The bad
Short battery life.

No operating system.
The laptops of the HP 15s-eq1023ns model are very reliable machines and one of the cheapest hardware. With a good screen size that it offers at an affordable price, for those the operating system is not a problem, since it is on our own. 
Screen HD SVA of 15.6 inches with an anti-reflection coating, micro-edge WLED-backlit, 220 nits, with a resolution of 1366 x 768 pixels. The processor AMD Athlon Silver 3050U to 2.3GHz peaking at 3.2GHz, and an integrated graphics AMD Radeon Graphics will provide enough power to meet almost any task will even allow light to play games without the need for a dedicated graphics card. 
With a RAM capacity of 8GB DDR4 at 2400MHz (2 x 4 GB) and an internal storage of 256GB SSD by PCIe NVMe M.2. The battery provides a backup of up to 8 hours of mixed-use, adding a total weight of 1.69 kg. If you need to connect peripherals or devices, it has Bluetooth 4.2, Wi-Fi, a USB-C port, 2 USB-A ports, HDMI, and a multi-format SD card reader.
Lenovo 100E Chromebook
Laptop The Smallest Among Cheap Laptops
The good
Lightweight and portable.
The bad
Small and regular screen.

Chrome OS can be limiting.
There is a great variety of similar models regarding this model, whose properties are similar and we can choose. Its design is compact and lightweight at just 2.7 pounds. It has an 11.6-inch HD screen with a resolution of 1366 × 768 pixels, with integrated anti-reflective technologies and to reduce eye strain.
Lenovo 100e laptops were designed with students and teachers in mind, which is not cheap. They are used for other activities. Its robust construction makes it resistant to falls from 75cm in height without problems, with a spill-resistant keyboard of liquids. 
They come with processors AMD dual-core A4  of 2.4GHz or Intel ARM MediaTek (MT8173C, MT8127). The GPU is integrated, RAM has 4GB DDR3, or DDR4, the most current, internal storage ranges from 16GB to 32GB eMMC.
The battery gives you a power backup without a charger for up to 10 hours, with Wi-Fi, Bluetooth 4.2, 2 USB-C ports, 2 USB-3.0 ports, a microSD card reader, and a Kensington lock.
HP Stream 11
Notebook PC
The good
Compact size and lightweight.

Good navigation and processing.

Smooth and clear sound from speakers.
The bad
Due to the size of the screen, images may appear faded.

Windows 10 Home S mode restrictions.

Little storage.
The HP Stream 11 is a perfect choice of the cheapest laptops, and whether you are looking for work or any other general task, it is a laptop that can meet your needs at an affordable price. 
With 11.6-inch backlit HD SVA anti-glare WLED screen with a resolution of 1366 x 768 pixels.
It has an Intel Atom x5-e8000 processor with four cores at 1.04 GHz, overclocking it reaches up to 2.0GHz, the GPU is integrated with Intel HD Graphics, it has 4GB of DDR3L RAM at 1600MHz and storage has a 32GB eMMC; of which users are almost 20GB since it is designed for online services ( cloud storage, Netflix, Spotify, etc.).
It can reach up to 9 hours of battery life depending on the process; this laptop will be perfect for you at home or on the go. It is equipped with a USB3.1-C port, 2 USB3.1-A ports, an HDMI, and a MicroSD card reader. All this with a weight of 1.05kg, which makes it easy to transport.
HP 14-inch Micro Edge
Laptop The Most Balanced Among Cheap Laptops
The good
AMD Radeon R5 graphics.

Excellent performance.
The bad
The HP Micro Edge screen HD SVA 14 – inch with BrightView WLED backlit and is constructed with a CPU architecture AMD A9-9425 7th generation to 3.1GHz, with integrated graphics AMD Radeon R5. This combination provides great processing power to load powerful programs and graphics to handle games like Fortnite. 
It has 8GB DDR4 of RAM memory and a 128GB SSD of storage to optimize the boot, making it fast and instantaneous access to the data. Bluetooth 4.2 and built-in dual-band Wi-Fi connect to high-speed and conventional wireless networks with the highest security. 
It has a performance of up to 9 hours of average use with the battery charge. The laptop only weighs 3.3 pounds, making it ideal for mobility and work. It has a USB-C 3.1 Gen 1 port, also 2 USB-A 3.1 Gen 1 ports; it comes with an RJ-45 port for direct connection to a network and an HDMI port. 
Lenovo Chromebook S345
Laptop
The good
Robust and durable.  

Long duration battery.

Chrome OS, security, and automatic update.
The bad
Chrome OS limits the type of programs and extensions you can use.
Chromebooks are cheap and have great options to be a basic laptop for those just looking to surf the internet. The  Lenovo Chromebook S345 comes with a screen of 14 – inch Full HD IPS with a resolution of 1920 x 1080 with 220 nits and anti-reflection hinged 180 degrees.
7th generation has a processor AMD A4-9120C to 2.4GHz or AMD A6-9220C to 2.7GHz, with integration into the A4 series graphics card AMD Radeon Graphics R4 and A6 series for AMD Radeon R5 Graphics. A RAM 4GB DDR4 to 1666MHz , storage series A4 comes with 32GB eMMC 5.1 and the series A6 comes with 64GB eMMC 5.1.
The battery delivers power backup for up to 10 hours, has two ports, USB-C 3.1 1st generation, two ports USB-A 3.1, and a MicroSD card reader.
ASUS VivoBook E203MA
Laptop
The good
Long duration battery.

Lightweight and compact.
The bad
Fragile chassis.

Simple design.
The ASUS Vivo Book E203 is really inexpensive, providing good work performance. It has a display LED-backlit HD of 11.6 inches with a resolution of 1366 x 768 pixels; at a refresh rate of 60Hz, with a 180-degree hinge, with Splendid and Tru2Life Video technologies which increases image quality by 150%.
It is powered by a 2.6GHz Intel Celeron N4000 processor, with an integrated Intel UHD Graphics 605 GPU. It comes with 4GB at 2400MHz DDR4 of RAM, and internal storage has a 64GB SSD.
It has a battery life of up to 10 hours on a single charge to get you through the day without hassle. They also include 2 USB-A 3.0 ports (USB 3.1 GEN 1), a USB-C 3.0 port (USB 3.1 GEN 1), an HDMI port, and a MicroSD card reader.
ASUS Chromebook C223NA
Laptop
The good
Good performance for the web.

Automatic security updates.
The bad
Little and limited storage.
ASUS Chromebook C223NA with efficient and stable performance. It is at a low price while maintaining good hardware and modern power. The 11.6- inch HD screen with a resolution of 1366 x 768 pixels at 60Hz, an anti-glare panel, and an LED backlight.
The processor is a 1.1 GHz Intel Celeron Dual-Core N3350 ( 2M cache, up to 2.4 GHz), the integrated Intel HD Graphics GPU. RAM has 4GB DDR4, with a storage of 32GB eMMC.
With a simple design but excellent battery life, you can get to work without the charger for up to 10 hours. Weighing less than 1 kg, it comes with 2 USB-C ports, 2 USB-C 3.1 ports, and a MicroSD card reader. 
HP Stream 14
Notebook PC
The good
Large 14-inch screen.

Light for its size.
The bad
Limited storage.

Average processing power.
The HP Stream 14 has a combination of hardware that gives it a good performance while staying at a low price. It has the WLED HD SVA BrightView backlit display with 14 inches and 1366 x 768 pixels resolution.  
The processor that it brings is AMD Dual-Core a4-9120e of 1.5 GHz, reaching a maximum of up to 2.2 GHz and with the integrated GPU. RAM brings 4GB DDR4-1866 and 64GB eMMC of internal storage, which loses capacity in the eMMC memory with installing the Windows 10  OS operating system, leaving about 50GB available.
The battery gives you a working autonomy without a charger of almost 8 hours, depending on the work performed. With a weight of around 3 pounds; It comes with a USB-A 3.1, a USB-A 2.0, an HDMI, Wi-Fi 5, and Bluetooth 5 for a fast and secure connection.
Lenovo IdeaPad 3
Laptop The Best Screen Among Cheap Laptops
The good
Full HD screen.

Fantastic battery life.

Very good performance.
The bad
Lenovo IdeaPad 3 offers a balance between modern hardware and an affordable price. You have the option of acquiring the laptop without an operating system, which would be cheaper if the installation was not a problem.
It has an FHD screen of 14 inches with a 1920 x 1080 pixels resolution and a hinged opening of 180 degrees. Bring an AMD 3020e processor at 2.6GHz; if you can raise the budget a bit (Core i3-1005G1, Core i5-1035G1, AMD Ryzen 3 3250U), it has integrated graphics with AMD Radeon Graphics.
Storage from the cheapest brings an SSD of 128GB to 512GB SSD; RAM 8GB brings a very good ability to perform processes smoothly enough paging to the hard disk.
The battery provides up to 8 hours of use without power. It brings 2 USB-A 3.0 ports, a USB-A 2.0 port, with a weight of 2.1 kg without a doubt one of the best cheapest, and most powerful laptops on the market.
Also Read : Rooftop Solar Panels: Technology And Applications