The Key Benefits Of Integrating Chat UI Kit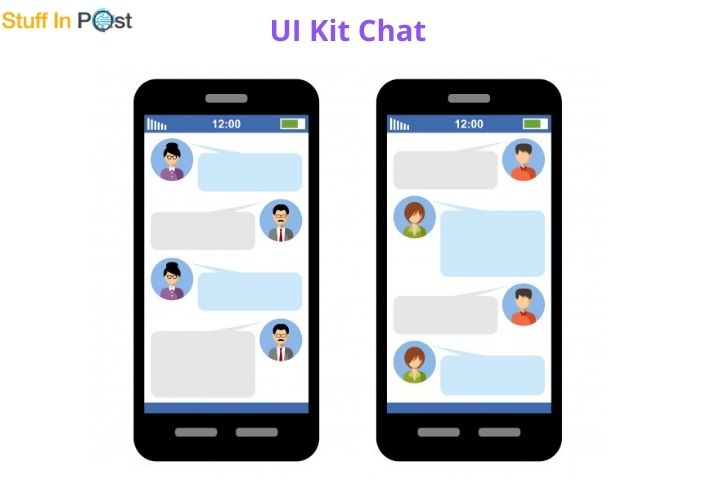 Are you planning to build a chat app of any sort? If so, then consider integrating a chat UI kit. There are many benefits of doing so, and you'll want to know what the top ones are. With that said, the key benefits of integrating chat UI kit are as followed:
1. Design Chat Interface
One of the best things about integrating a chat UI kit is it allows you to design your chat interface the way you want. Chat UI kit by CometChat is one such reputable kit where you'll be able to create a design that is truly unique and engaging. The type of designs you can create depends on the kit, but you can create an interface that resembles something like Facebook Messenger, Twist, Slack, or your chat interface that can be compact and very basic.
You can even design a customer support-style interface. Gaming chat interfaces can be designed with a good kit too. It's completely up to you how you want your chat interface to look. With the right chat UI kit, you can easily design your chat app/interface exactly how you want.
2. Create Chat Message Lists
Another benefit of integrating a chat UI kit is creating a message list, which can display an array of info to you and/or your chat app users. Some of this info includes the messages themselves, attachments, date separators, and typing indicators. Users will be able to see what date they sent messages on, and whether or not a person they are speaking to is typing back.
Not only that but if you can use the kit to display active conversations. Furthermore, your users can be alerted or notified if they have a new message sitting in their inbox or chatbox. These are only a few examples of the different types of lists you can create with a chat UI kit.
3. Chat Threads
When you integrate a UI kit, you can create chat threads. This feature ensures conversations stay organized and on topic. For example, a user can create a topic, and the parent message will appear at the top, followed by a list of replies or comments. Everything remains in a single thread, but you can create multiple threads on different topics.
Depending on the type of website or app you create a chat interface for; your users will love the thread feature. Regardless if your chat box is for business purposes (such as a customer service chat box) or entertainment/personal purposes, chat threads come in handy. Plus, chat threads are engaging and will retain your users' attention, which increases engagement among users.
4. Micro-Interactions
Do you notice when you use various chatting methods, such as Facebook, Twitter, and so forth, that there are many micro-interactions involved? This includes sending a message, editing a message, flag messages, mute messages, and delete messages, to name a few. Creating such action-based features can be difficult.
However, it doesn't have to be hard. By using a chat UI kit, you'll find it easy to create such features. Each message your users send can be accompanied by those options.
5. Emoji & Reactions
If you integrate a chat UI kit, you can choose to give your users the option of creating emojis or react to a message. Reactions are a popular chat feature because it allows users to easily and quickly respond to people who have messaged them. Best of all, it doesn't matter what the purpose is; reactions are suitable responses for just about anything.
For example, if your users receive a generic message from their friends who use your chat app, they can just send over a thumbs up to a message they don't have time to reply to. If they receive happy news, they can send a reaction that resembles happiness. These are only a handful of examples of how your users can use emojis and reactions to respond to messages or start conversations with other users.
6. Provide Customer Service
Perhaps the best thing about using a chat UI kit is creating a live chat section to provide customer service/support to your users. These days people who use any kind of website, app, or service, they like to contact someone when they need assistance. Even better, they like to have the ability to speak live to a person.
By enabling a live chat option that you created with a UI kit, you'll increase your users' chances of keeping your users happy. As soon as you receive a message, you can receive an alert. This allows you and your team to respond quickly to your users.
7. Make Changes Fast
Another benefit of integrating a chat UI kit is you'll be able to make changes to your chat interface with ease. If there is something you want to change, you can quickly do it. This means downtime is reduced, and your users shouldn't feel disrupted by the changes being worked on. Not only that, but as time goes by, it's good to update features and designs, and this is what the best UI kits allow you to do.
Those are the top benefits of integrating chat UI kit. There are many types of chat UI kits out there, and some have more features than others. This is why you'll want to take the time to compare as many UI kits before deciding which one to use.
Also Read : How Is The Video Chat App That Devastates During Quarantine?