Artificial Intelligence And Cyber ​​Security: a Winning Combination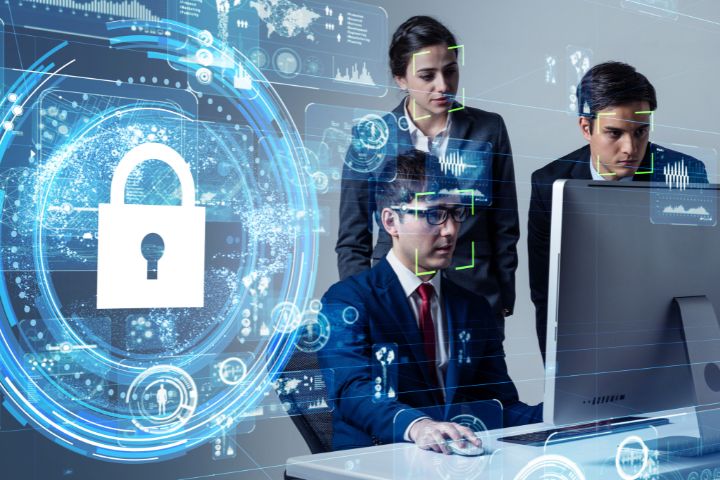 Artificial Intelligence And Cyber ​​Security is an essential issue in a sector driven by innovation governed by interconnection at all levels and IP communication. The straight-leg entry of Artificial Intelligence can always bring other and more insidious threats. Or not? 
In fact, it has already been widely demonstrated how video and audio can be used as a gateway for malware, and the algorithms used for deep fakes are becoming increasingly advanced. The Artificial Intelligence system activated the "detonator" through identification through biometric parameters. Some systems managed to remain silent, activating only when the intended victim was reached.
However, AI itself can – and in many examples, it already does – support and make Cyber ​​Security processes more efficient.
One component is enough
.
Let's start from the beginning and from a fundamental assumption: everything becomes central and primary; the periphery and the residual no longer exist. Equipment and individual subsystems are connected to each other and, in turn to users, as part of a single large "organism" that can be "attacked" not only directly in its "critical infrastructures" but violating any of its components – even residual ones – which then acts as a "bridge" to enter the heart of the main objective. It is, therefore, necessary to know and understand the criticalities brought about by technological convergence with relative global connection, to use all the advantages, minimizing the risks that can be mitigated by adopting technological, architectural, and procedural measures that are consistent and proportionate to the context and to the asset to be protected are its material,
How to reduce the risk
First of all, it is necessary to determine the new vulnerabilities introduced and then to protect each element that is part of the system and the communication channels between them; in any case, the basic rules for measuring risk remain unchanged and use the same reference parameters to define the probability and extent of what can happen. It is, therefore, always important to clearly carry out a context analysis and define in detail which assets are to be protected and any offenders. All this also gives balance and sustainability to protection and prevention activities that are consistent with the real risks and consequences of a criminal act.
Watch out for "intelligent agents."
New factors come into play, which we could call Intelligent Agents, that is, any entity capable of perceiving the environment around it through sensors and performing actions through actuators. The Internet Of Things, i.e., the network of equipment, sensors, and devices other than computers, connected to the Internet: any electronic device equipped with software that allows it to exchange data with other connected objects; Artificial Intelligence, the ability of a hardware system to solve problems or perform tasks and activities typical of the human mind and ability, which creates machines (hardware and software) capable of "acting" autonomously (solving problems, performing actions, making decisions, etc. .), and, last but not least, Machine Learning, a system able to learn independently and learn from its mistakes, based on algorithms that analyze data: by learning from them, it is able to make decisions and make predictions. 
Does artificial intelligence play on defense?
It must also be said that some organizations are turning to AI not so much to solve their future problems completely but rather to shore up their current defenses.
To better understand how to address cybersecurity challenges, a major survey of 850 senior executives from IT Information Security, Cybersecurity, and IT Operations across seven industries across ten countries was conducted, which revealed:
that global Internet business traffic will triple by 2023;

that the increase in cyber attacks on critical operations within a company requires advanced capabilities that can only be provided through the use of AI-based systems;

the need for effective and timely protection systems is growing.
In response to continuous attacks, the new frontier of cybersecurity can only be AI because it is with AI that hackers launch their attacks. 
Nearly one in five organizations used AI before 2019, and adoption is set to skyrocket, with two out of three organizations planning to use it immediately; three out of four IT managers say using AI has enabled their organization to respond faster to breaches. 
Three out of five companies say that using AI improves the accuracy and efficiency of cyber analysts.
Processes and procedures
The process of identifying and organizing the procedures appears fundamental, which starts from the creation of the data platform and arrives at the definition of governance through fundamental factors such as collaboration with the outside world, the implementation of the SOAR chain (Security – Orchestration – Automation – Response) and the creation of a team of cyber analysts. 
Organizations need to build a roadmap that addresses and resolves issues related to infrastructure, data systems, application landscapes, skills gaps, best practices, governance, and the selection and implementation of use cases. Taking these actions will allow organizations to avoid unnecessary losses and, in some cases, add additional income sources.
Also Read : Top 5 Oneplus Products Under Rs. 80,000