AioT = Artificial Intelligence Applied To The IoT.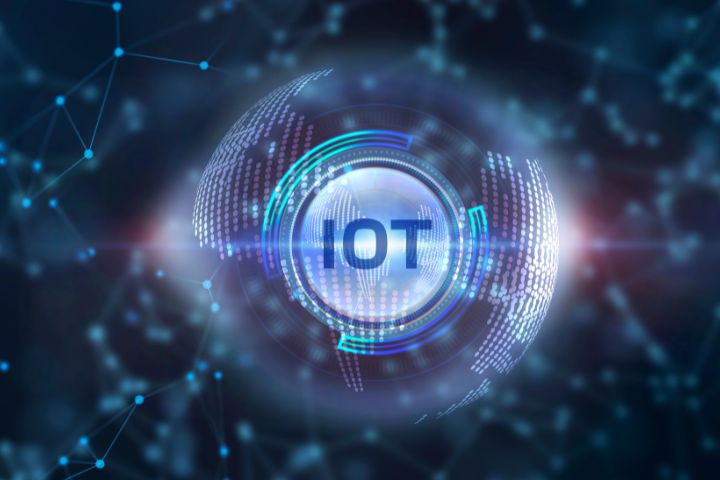 "The IoT, the intelligence in things, has become in recent years not only an acronym but an enormous phenomenon that is increasingly being filled with meaning and potential. And certainly, one of the "killer applications" is represented by artificial intelligence (AI), which is the technology that not only collects but processes and analyzes the data transmitted or produced by IoT devices to transform them into something immediately usable. 
Let's take a practical and very intuitive example. In supermarkets, a retail sector that has always remained open, even during the toughest lockdowns, cameras combined with sales analysis based on artificial intelligence can help managers to have a clear and real-time picture of the choices of the customer but also on age groups and time preferences, in order to be able to prepare truly "targeted" commercial strategies.
AioT
But truly, the IoT, the artificial intelligence applied to the Internet of Things, is entering an ever wider range of applications that need better data management to achieve maximum efficiency and optimization. Today, through these applications, it is possible, for example, to see where, even in a very large building, there is a water leak or a door that is not closed correctly. It is sufficient that the sensors are calibrated in order not only to detect the alarm but to transmit the data immediately so that it is displayed, perhaps even in 3D, by the management staff within the operating system. It is intuitive how powerful this solution is for data centers, airports, or industries.
Against Covid
Artificial intelligence applied to the IoT can also help companies and institutions to manage that social distancing which, amid the pandemic, has, in many cases, also become a legal obligation. Intelligent cameras with corporate AI can report attendance data on a single platform. Therefore, access to shopping centers, stations, or workplaces is only allowed when it can be done in real safety. Indeed, before the situation becomes critical, it is possible to set alert thresholds and also examine the flow histories to alert customers and prevent them from accessing the shop or supermarket. Particularly not secondary, intelligence makes it possible to make the data provided by the cameras completely anonymous, ensuring that people's privacy is always protected.
Deep learning
Going well beyond this pandemic, which sooner or later, we all hope, will end, the intelligent analysis of deep learning, to stay with video surveillance, as regards object detection, offer security officers greater awareness of the situation and better possibility of verification, thus allowing immediate response to any threats. It is said, and it is true, that metadata lowers detection times from hours to minutes, if not seconds. 
Beyond Covid
Even specialized and tailor-made solutions for virus containment, such as thermal imaging cameras or mask detection, if they fully exploit artificial intelligence, will be able, in a very near future, to be used in other less "emergency" areas. . Sensors, cameras, network infrastructure, big data, cloud, all the components of artificial intelligence technology, once in the field, can easily be directed towards other functions: the whole heating unit, for example, for fire prevention or for access control of a person in a building. Also because the development of 5G, experts tell us, will allow the IoT to extend from smart home or commercial applications to those at an industrial level. 
Industrial IoT
Industrial IoT, in fact, makes processes efficient, productive, and innovative by enabling an architecture that provides real-time information on operating and business systems. The data is converted into instructions allowing machines to perform specific tasks. The AI-based system takes less time and can run continuously without errors. As a result, production efficiency improves and takes much less time. Of course, the key will always be the flexibility of the devices.  
An interesting market
In essence, it is a market in which it is worth investing. Recent research by Markets and Markets started from the very basics, the chips. The size of the global artificial intelligence market in this sector was $ 7.6 billion in 2020 and is expected to reach $ 57.8 billion by 2026, with a CAGR of 40.1%. The main drivers for the market are increasingly large and complex data, the improvement in computing power, and the growing adoption of deep learning and neural networks. These are those networks that, as the name implies, are modeled based on the functioning of our brain, certainly the most intelligent system that has ever been conceived. One cannot fail to focus on these data and technologies.
Also Read : Safety Installation: Tricks And Basic Principles