3 Ways To Improve Customer Service in Your Small Business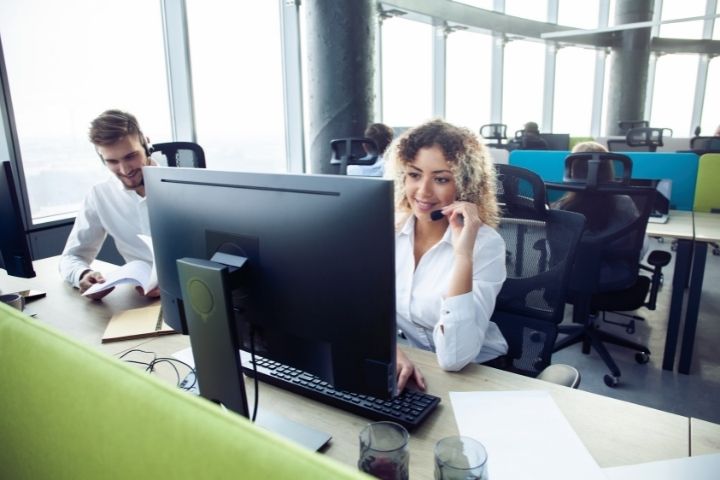 Good customer service is essential for any growing business, especially one with a physical location. If you need work in this area, here are three ways to improve customer service in your small business.
1. Improve Your Communication
Communication is paramount when it comes to customer service. Without it, you may not be able to create a strong relationship with regulars.
A great area to start working on is call services. Analyze how often you answer customer calls. If consumers have trouble reaching you, this needs to be fixed immediately. Services like voice over internet can help you keep better track of this.
Next, you'll want to send out information more often. Whenever a new product comes in or a sale starts, your past customers should know. Be sure to send this information through e-mail. Finally, always answer customers. Any message, from a complaint to a random comment, must be acknowledged and answered.
2. Offer Benefits
If there's anything customers love, it's savings and winning things. A great way to keep customers interested is by offering loyalty benefits. This is also effective in inspiring repeat patronage.
Start by allowing discounts for certain customers. If patrons sign up for a membership or visit the store an exact number of times, they will get discounts on specified items. When setting this up, be sure to set some restrictions. You don't want patrons leaving because of a misunderstanding about benefits.
You can also send free items every couple of months or so. This can help to remind customers to visit your store, as well as rekindle an appreciation for your products.
3. Train Employees in Customer Service
Training employees well is critical, especially when it comes to customer service. Sure, you can allow experienced people to begin working right away. However, this may result in inadequate interactions with customers. First off, you must promote a friendly atmosphere. Guests with questions shouldn't feel belittled or ignored at any time. If an employee is having trouble with this, encourage smiling and taking deep breaths.
It's also important to train employees in conversing with irrational customers. Not all patrons will be asking normal questions. If a difficult scenario comes up, your employees should be able to handle it without causing a scene.
While customer service can be difficult to deal with, especially when you're working with a rude patron, it must be addressed by every business. Communicate, offer benefits and train employees in order to excel in this area.
Also Read : How To Build Content For a Website: B2B