The 5 Most Profitable Online Store Ideas To Start In 2021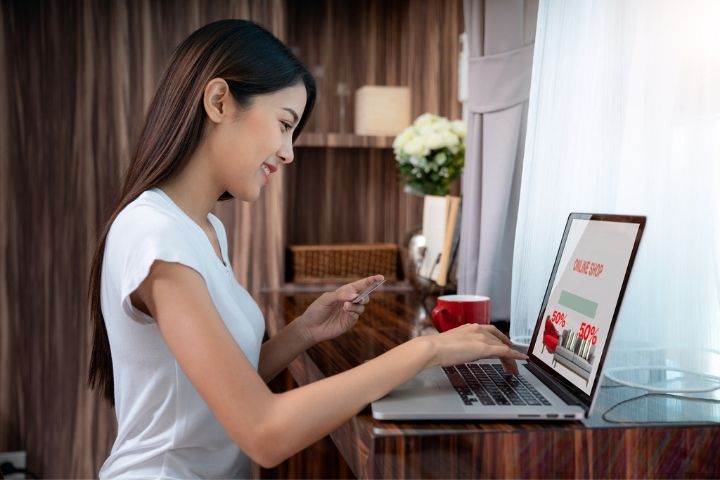 Starting an internet business has many potentials, but it also has its own set of difficulties. And you will need a few things to get started, such as a product range, a website, and a reliable Courier Service, to mention only a few. Many have already taken the plunge into entrepreneurship with the help of the internet. You can, too, with the right online business ideas and a lot of hard work. Here are some of the most profitable online businesses for the year 2021.
Health And Beauty Product
The entrepreneurs of health and beauty companies expressed optimism. Consider the shifting demands of consumers if you want to start a profitable health or beauty business this year. Businesses can sell online and have a variety of product options. Face and body massagers, smart mirrors, makeup, skincare, and cosmetics refrigerators were all hot topics in the beauty world. These items are in high demand, particularly towards the beginning of the pandemic. Consumers' beauty spending was shifted to at-home spa and salon experiences, which are still thriving.
Pre-Loved Items
If you enjoy going to secondhand stores and thrift stores and finding fantastic bargains, selling your secondhand finds online is a great online business concept. You'd be rummaging through thrift store racks anyway, so put your shopping addiction to work while you're at it. The profit margins are enormous. You're offering a one-of-a-kind product. People won't find these items anywhere else on the internet. Make the most of this by establishing yourself as a dependable collector who can go out and find incredible vintage artifacts for others.
Kids Books And Toys
While we might think that PlayStation games, smartphones, and tablets appear to have replaced traditional toys and games in children's eyes, this is not the case, as proven by the fact that toy companies continue to produce them. Dolls and action figures are still popular among children, and there is a massive market for them. Begin with a minimal investment to determine which toys are popular and expand from there. Ebooks are the latest craze among parents, according to 2021 e-commerce business ideas.
Apparel
You can start your own clothing business if you have some designs in mind and some spare time. If you wish to start your online store, numerous online store sites will assist you in creating your store for free. Nothing is more fulfilling than designing items that people will use daily. You'll be able to begin selling right away. The process of creating and receiving custom-made apparel has been reduced and simplified.
You'll enjoy seeing your designs come to life as you turn your ideas into something tangible and profitable.
Tech Gadgets
Selling tech gadgets as an affiliate through an e-tailer, such as a vast online store, would be the most straightforward option. You could also import things through other websites that connect you to manufacturers and distributors in other countries. People are crazy about gadgets and accessories, whether it's a tablet or smartphone, computer speakers, mp3 players, smart home devices, thumb drives, cell phone cases, or headsets. Everyone wants the most up-to-date technology. You can take advantage of this in several ways.
You can sell a wide range of items (nearly anything) online, from in-demand beauty products to the latest children's toys and games. One of the great delights and advantages of living in the internet age is the ability to start an online store, and you may profit tremendously from it.
Also Read : Great Saving! How Storage Companies Give Support To New Business Startups