How To Develop Stronger Customer Relationships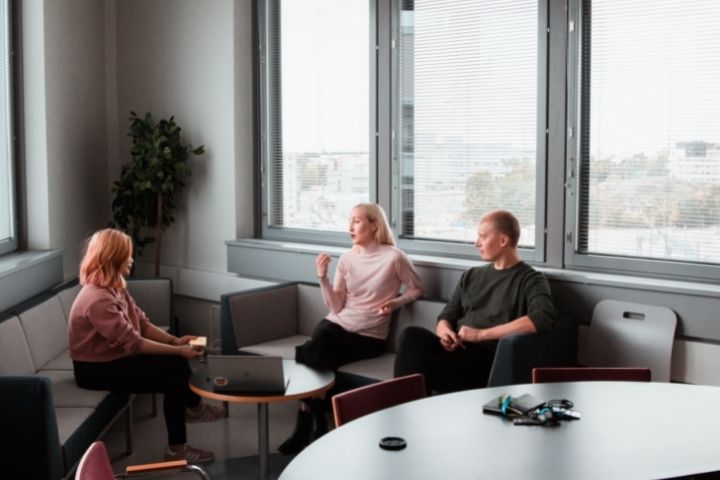 Developing strong customer relationships is pivotal to business success. However, it is often easier said than done, especially with so much business competition out there. No matter whether you're a new business starting out or you're an established company looking for fresh ways to strengthen your customer relationships, the advice below outlining how to develop stronger customer relationships can help you.
Here we take a look at 6 ways you can develop relationships with your customers to keep them loyal to your brand. Check out these tips and learn how to ensure that you're building strong customer relationships.
1. Communication
Almost any kind of relationship, including customer and business relationships, depends on communication. Listening to your customer's feedback, needs, and wishes is going to help you establish a more authentic connection.
You should always make an effort to not only communicate to your customers about your business but listen to what they have to say too. Employees of any business should be trained to effectively and empathically communicate in face-to-face relations; however, this level of care should also be extended to online communication. Customer satisfaction metrics presented by the online consumer review platform, Feefo, reveal that customers can decide they will not buy a service or product from a brand after just one negative experience. This is why it's incredibly important to tick all of the customer satisfaction boxes, especially when it comes to communication.
2. Push Expectations
If you can go above and beyond what your customers expect of your business, you are guaranteed to ramp up those brownie points. You don't have to go out of your way to make customers feel appreciated, usually a personalised 'thank you' email will do the trick.
And, if you're unable to deliver personalised communication, you could make an effort to dispatch products faster, offer discounts, or simply create a social media post. There are many things you can do to exceed your customers' expectations of your company and keep them coming back for more.
3. Value And Respond To Feedback
Many companies shy away from responding to negative feedback — this is a bad move. No one company can satisfy all of its customers 100% of the time. With that said, there are ways you can try to make amends if you come across an unhappy buyer. All feedback, both positive and negative, should be responded to promptly. Keep on top of replying to customer feedback and attempt to put things right where possible. Of course, some customers may not appreciate your response but it is your company's opportunity to demonstrate its excellent communication skills and care for its customers.
4. Connect With Customers
Connecting with customers does largely come down to communication but there are other ways that you can build upon this. Use a blog to engage your customers and reinforce your company's values and beliefs. Customers will appreciate how attentive your company is to keeping customers updated with news, information, and stories.
If you haven't got a company blog already or social media platforms, it's time to get busy! Social media platforms are a great free tool that can be utilised to communicate and connect on a daily basis, which will increase customer happiness all round.
5. Reward Loyalty
While this point ties in with exceeding expectations, it is slightly different. Loyal customers deserve a little appreciation, especially if they've been using your products or services for years! Consider setting up a loyalty discount programme for returning customers or offer a yearly birthday gift if you can.
Customers are more likely to tell others of their positive experiences and perks of shopping with your company if you make them feel appreciated.
6. Be Available
Companies can cause frustration to customers when they are not available to answer queries or offer assistance. Unfortunately, many companies miss the mark when it comes to customer service. Being available does not mean you must hire a customer service team to be on the other end of the phone 24 hours a day. However, it does mean you should set up an easy way for customers to get in touch.
Think about the type of company you are running and the best channel for communication. Many e-commerce sites utilise pop-up chats while others prefer a service over the telephone. Just don't leave your customers with shoddy customer service where their emails aren't responded to until a week later.
Final Thoughts On Customer Relationships
So long as you nourish your customer relationships, you are guaranteed to keep customers loyal. By following the guidance set out above, you're already halfway there!
It doesn't matter about the size of your business or the industry that it is operating in, there are many ways to ensure customer satisfaction just by putting a little effort into customer relationships. Look after your customers by implementing strong security solutions like Linux Sudo, and they'll remain loyal to your business.
Also Read : Get Extra Income! 10 Creative Ways To Earn Side Business