Low-Code Revolution: Bridging the Gap Between IT and Business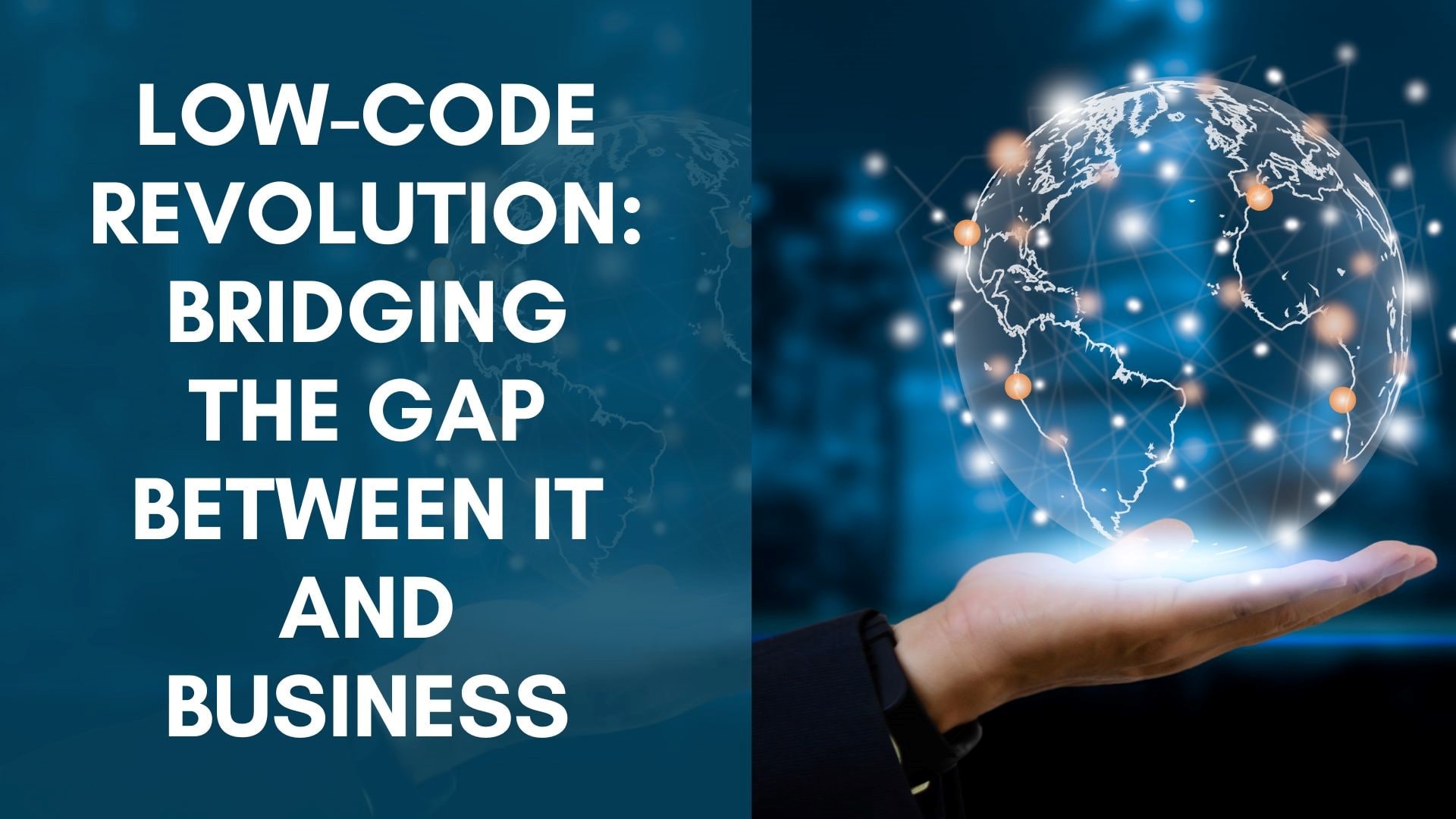 Traditional approaches to application development and software engineering can no longer keep up with the needed innovation rate or the changing nature of the workforce due to the fast digital revolution.
Low-code is becoming more and more popular among organizations as a solution. In reality, low code has been utilized by more than 84% of businesses to close the communication gap between line-of-business personnel and IT teams.
Even with the last round of hiring restrictions at big and small digital businesses, demand for engineers still significantly outpaces supply. As enterprises are compelled to reconcile code quality with a quicker time-to-market for mission-critical applications, IT teams are frequently weighed down by managing technical debt.
The essential employment criteria
More businesses strive to differentiate themselves from the competition by improving the customer experience. However, according to Gartner, just 30% of customer experience leaders successfully develop their initiatives. A key strategy for maintaining development projects' alignment with customer experience requirements is to hire business technologists knowledgeable about the customer journey.
It has been considerably simpler to integrate business technologists into the workforce, thanks partly to low-code and no-code platforms that don't require a lot of coding expertise. After receiving a small amount of platform training, any employee with an original idea may implement it.
Organizations are re-evaluating their employment criteria due to the democratization of development. A candidate's technical or development experience is no longer necessary when assembling a team to produce a ground-breaking solution or core application. Finding the appropriate bullet point on their CV is no longer required.
Instead, you may evaluate applicants based on more elusive traits essential to an organization's success, such as creativity, business savvy, and analytical skills.
Seeking someone with a solid understanding of how to utilize the tools is no longer the recruiting criteria; instead, it is about seeking someone with substantial experience of what to construct with the tools.
Foster A Connection B/W Business & IT
Business users and IT specialists benefit from a symbiotic connection fostered by low-code solutions. IT teams may concentrate on enhancing performance, assuring security, and integrating complicated functions while business users drive the program's goal.
Through this partnership, applications are made to be user-centric, reliable, scalable, and in line with the organization's overall IT strategy.
Additionally, the collaboration between business and IT brings many viewpoints together, resulting in all-encompassing solutions. The end products aren't just tools but transformative assets that boost productivity, improve workflow, and stimulate creativity throughout the company.
Empowering Citizen Developers
The low-code revolution is centered on citizen developers. Traditionally, software engineers worked in the field of application development. On the other hand, low-code platforms enable people with little to no coding skills (citizen developers) to participate in application development.
Employees from diverse departments may now contribute their skills to creating apps that specifically cater to business demands thanks to the democratization of development.
Using low-code platforms, a marketing person may construct a customer feedback application, or a human resources specialist could create an employee onboarding tool.
Empowering citizen developers may promote business collaboration by dismantling silos and fostering cross-functional communication. As people participate actively in developing the tools and systems they use daily, it also promotes a feeling of ownership and involvement within the workforce.
Future of Low Code Development
By 2030, the low-code software development business is anticipated to bring in $187.0 billion in revenue (source). Low-code development is undergoing remarkable developments that have the potential to alter the software development environment fundamentally. The rise of low-code fits in perfectly with the demands of companies as they increasingly look for quick, affordable solutions.
The emergence of AI and ML on low-code platforms may automate repetitive processes and provide apps with smart insights, adding value. Additionally, the democratization of development could result in more active participation from non-technical stakeholders, bridging the gap b/w business and IT groups.
Conclusion
A paradigm shift that users use in a new era of invention and cooperation is the empowerment of business users using low-code application development solutions.
These solutions allow business users to design and build applications that actively promote value and efficiency by bridging the gap between technical implementation and business requirements.
The synergy between business and IT creates the groundwork for more agile, user-centric, and significant solutions. It is driven by low-code empowerment.
Low-code solutions establish themselves as innovative concepts translated into concrete realities as enterprises traverse the digital terrain.
Organizations that adopt this change stand to not only enhance their software development processes but also to unlock the potential of their workforce as a whole, advancing innovation and reaching new heights of success.