8 Effective SEO Strategies Agencies Follow To Scale Up E-Commerce Brands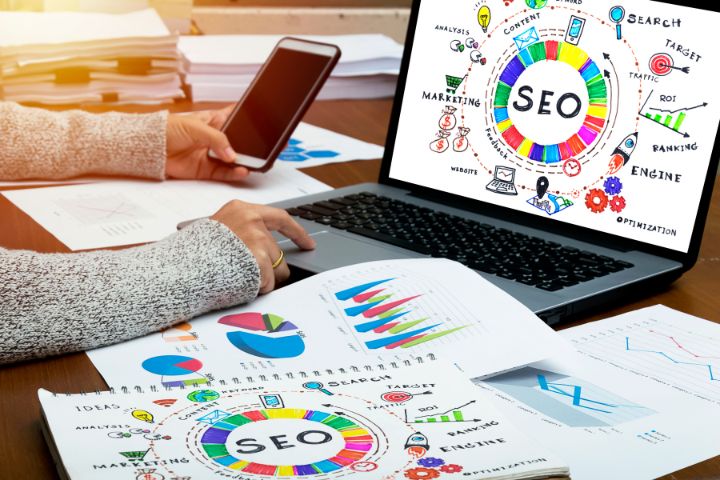 Introduction
Did you know that 93% of all online activities begin with a search engine? That's right! That's how much people turn to search engines for information, help, advice, and more.
And if you're a business owner looking to rank on these search engines, you must know by now that having an SEO strategy in place is crucial for the success of your business.
To put it in simple terms, SEO or Search Engine Optimization is the practice of improving your site's rating to bring in more quality traffic.
Along with quality, quantity is an important factor too. To rank higher over time, you must adhere to strategies like adding more content, using more links, and including a wider range of keywords. This technique (or process) is called scaling, and it is exactly what it sounds like.
In short, spending time developing an effective SEO strategy may completely transform not just your web traffic but also your business as a whole.
As an SEO agency in Chennai, the below-discussed strategies are what our SEO professionals follow to scale up eCommerce brands.
The 3 Cs of SEO
Before we jump into the main subject of the blog, let us understand the core concepts of SEO first.
When it comes to search engine optimization, there are three parts or 3 Cs to it. They are- Content, Code, and Credibility.
CONTENT
Rule of thumb: content is king. Good-quality, relevant and helpful content is pivotal to the entire SEO process. Without keyword-loaded HTML text on all main pages, a website cannot gain high visibility in search engines.
CODE
The website's coding determines how it functions in search engines. Some types of programming languages that are used to create and manage websites are reportedly problematic for spiders.
It is always preferable to adhere to web standard rules to create better designs and improve user understanding of the website.
CREDIBILITY
Search engines should be able to distinguish your website from the millions of others on the internet. The most effective way to do that is to obtain links from websites in your industry that are both popular and easily found when searching for your key terms.
The higher the quality of the link, the greater your credibility.
8 Effective SEO Strategies
1. Analyze competition
Before you use other SEO strategies to scale your website, the first step is to analyze your competitors.
Anytime you want to rank for a particular keyword, Google it and see what results you get. Look at which websites appear on the top and view their pages to see the type of information they provide on the subject.
2. Keyword targeting
The rankings of your website are heavily influenced by keywords. Keywords are terms that are frequently typed into search engines like Google, Bing, etc. If you use the right number of keywords in the right places, your pages will eventually move up the rankings.
However, remember not to do keyword stuffing. Overdoing your keywords will only hurt your ranking.
3. Page titles
You must make compelling and appealing page titles for your website. Make sure to create headlines that immediately grab the attention of your target audience.
When writing these catchy headlines, make sure your keyword appears in the headline and/or the subhead.
In order to avoid being cut off in search results, title tags should be not more than 60 characters. You can use keywords in the beginning of the title.
4. Metadata
The first two elements a user sees in the SERP are your meta title and meta description.
You should try to provide as much relevant information as you can in your meta description while staying within the 150-character limit. Don't forget to add your main keyword as well!
5. High-quality content
Content that addresses the concerns of your audience, offers practical insights, and educates them so that they can excel at what they do are all examples of valuable content.
Remember to naturally incorporate relevant keywords into the quality content you're producing.
Make sure your content is original and is easy to understand even for a layman. Remember that at the end of the day, you are writing content for people and not search engines. Helpful content is the key.
6. Backlinks
Backlinks are links from other websites that lead to your website. These links contribute to the credibility and trustworthiness of your website.
This not only helps you increase your domain authority, but also directly increases the chance that visitors will click on your website if it appears on other reputable domains.
You can also get in touch with industry leaders and ask them to check out your website.
7. Technical SEO
After all this is done, you need to ensure the technical aspects of your website. It will be difficult for any visitor to do anything meaningful on your website if the UX isn't intuitive and easy to use.
Whether it's making sure that sites load quickly, eliminating "toxic" backlinks, or building a clear XML sitemap with a clean URL structure, these technical SEO strategies can be really helpful when it comes to obtaining those higher ranks on SERPs.
8. Hire an expert
Most of the basic SEO is easy to learn and implement.
However, to make sure your site is actually optimised for results, you can hire an SEO professional. Your website can be audited to see how it is doing in relation to your most essential keywords. To help you in advancing your website, an SEO agency or a professional will give you a defined list of tasks.
echoVME digital marketing agency based in Chennai with expertise in many digital areas like SEO, Ads, and Content. Hiring an experienced agency will assure your business a strong and effective SEO strategy.
echoVME Digital- a leading SEO agency in Chennai
With almost 12 years of experience in the field of digital marketing, echoVME Digital is an award-winning agency in Chennai. Our agency offers full-service digital marketing solutions in Chennai with social media and digital marketing expertise.
Along with 360-degree SEO services, we also provide other services like
Google and Facebook Ads
Social Media Marketing
Content Marketing
Influencer Marketing
Digital Marketing Services
Shopify Development
Web Development, and more.
If you are a business owner looking to go digital or need assistance scaling your business digitally, our team of creative and committed digital marketing professionals is here to help!
Conclusion
This was our list of 8 effective SEO strategies agencies follow to help scale-up brands.
Though we discussed some great points, we hardly covered the topic of SEO in this blog article. SEO is a discipline that becomes more intricate and nuanced when dealt with deeper. But by providing you with some tried-and-tested advice that has proven effective in this field, we hope you are now ready to formulate SEO strategies on your own.
And if you aren't sure how to make these strategies work or which strategies suit your business the best, echoVME Digital can help.
Contact us for result-driven and effective SEO strategies for your business/brand.
Also Read : The Real Evolutionary Leap Will Be having Digital Head