5 Must-Have Tools For Managing Your Digital Marketing Agency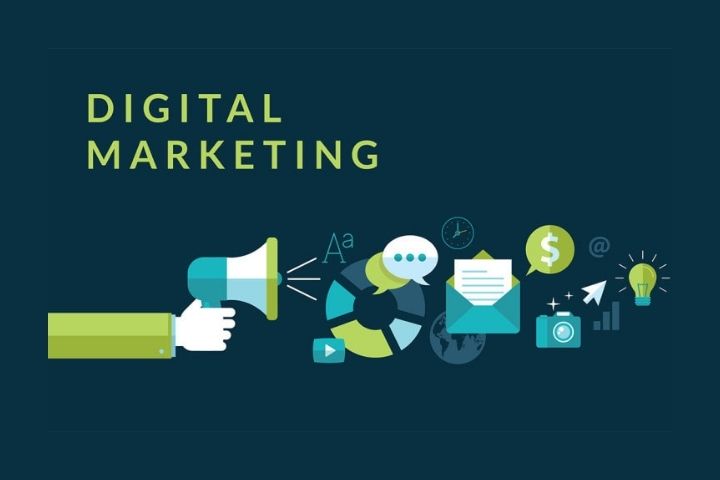 An individual runs every successful digital marketing agency with a passion for doing what they do best – making their client's business grow using internet marketing strategies that are proven to work. And just because it works doesn't mean that you have to do everything alone.
No matter how much money your business brings in, there will always be something else to spend it on, which means finding the most efficient way of providing good service is your only option if you want clients coming back time and time again.
That being said, managing a marketing agency is not easy by any stretch of the imagination. On top of having to carry out all the tasks yourself, you'll also need to know precisely what sort of strategy each client requires so that you can present them with a proposal.
But, before you can even think about doing so, there are a few things that every agency needs to stay organized and on top of their deadlines.
The following list may seem like many tools at first glance, but it is pretty manageable when broken down into parts.
What is a Digital Marketing Agency?
A digital marketing agency essentially specializes in promoting businesses over the internet.
As technology has advanced over time, this form of advertising has become one of the most popular ways for companies to get their names out there, especially since most people tend to go online at least once or twice per day. Therefore, by creating an effective content marketing strategy, a business can receive an endless amount of free publicity.
The problem is that most companies either lack the knowledge or money (or both) to carry out such strategies themselves. That's why more and more businesses are turning to digital agencies like yours to get things done for them.
There is also an added benefit in hiring one because their skillset includes SEO, PPC, and social media marketing, something you will not be able to do yourself even if you tried!
Must-Have Tools For Managing Your Digital Marketing Agency
So, here are 5 must have tools for managing your digital marketing agency.
File Storage: To start with, we'll run through some basic file storage tools, ones that every agency should use regardless of whether they work on a local or remote basis.
Every agency should have a simple cloud storage service in place for their top-secret information and other files that need to be kept under heavy security and encryption (we recommend either Dropbox or Google Drive).
This is especially true if you work with clients over the phone, as they'll also require a secure means of transferring data such as account numbers, passwords, and more.
Beyond this, it's also essential to make sure that your website (if there is one) can be transferred from domain registrars to your new agency, which should do so without any problems. If there is no website, look into whether it would benefit you to get one built. Even using WordPress will allow you to take care of this task in-house.
However, you'll need to make sure that your web developer has the correct understanding of digital marketing for them to be able to design one that will provide you with leads.
People are much more likely to trust a site if they can see what sort of services it offers and how it can benefit them, so although this may seem trivial, the website is the face of your business in many ways.
CRM & Agency Management: As well as organizing your files efficiently, you also have to keep track of all information relating to your clients in one easily accessible place.
This usually means using some form of multifunctioning agency management software that allows you to store details about each client, including contact details and what sort of work you've done for them, and track things such as invoices, projects, and payments.
The easiest way to keep in touch with your clients is through email, so managing this in an organized fashion is essential to avoid having mass amounts of unread emails filling up your client inboxes.
There are various ways to do this using software like Google Apps (which requires that the client has a Gmail account) or Constant Contact, which allows you to organize contacts into groups, perfect if you have various types of clientele who all deal with separate people on your team.
Your agency will probably expand over time, which means managing staff members too. This can be done easily using a tool such as Trello or Basecamp, which allows you to keep track of your team members and what they're up to daily.
Another thing that you'll need to keep in mind is working out how best to monitor your clients' success using analytics. This can be done by using Google Analytics for websites and Facebook Pixel for social media, which will provide lots of helpful information without too much effort.
Project Management: Working with multiple clients with their own unique needs means that project management becomes an integral part of your role (especially if you're managing any projects in-house). This also means that there are specific tools that you should use when dealing with projects that will help you manage your time efficiently.
We've already mentioned Trello and Basecamp, which are great for organizing not just the work you're doing but any tasks associated with clients too; things like planning meetings, organizing events, and arranging social media posts all go here.
However, another similar tool called Asana (which has a free version) aimed more at small to medium-sized teams than individuals or freelancers like Trello. This means it may suit agencies better as they grow over time, but if you don't want to try something new, stick with what you know!
Many project management tools integrate well with other software that we've listed above, such as Google Analytics to keep track of the progress of websites and Facebook Pixel to monitor the activity on social media and report this back to clients.
Resource Planning: As your agency expands, you'll need more resources such as staff members who can handle various tasks, from managing projects to creating content for social media.
This means that resource planning is vital once your company has a certain level of success since it's not advisable to hire freelancers or new employees on a whim without knowing whether they'll be able to help first!
Although there are no set pieces of software you have to use, it may be beneficial for you to look into some project management tool that includes an employee scheduler such as Harvest, which integrates with Trello and Asana. This way, you can easily plan projects and see whether staff members can handle specific tasks.
Client Reporting: As part of running a digital marketing agency, you're expected to regularly keep detailed reports of your work.
These reports should show how much money is made from sales and any other relevant data that will help clients understand why their business has been successful or unsuccessful since the last time they spoke with you, which means that having an organized way of producing them is essential.
Various software programs such as Google Analytics and Buzzsumo provide lots of helpful information, including website traffic, most shared content, and shares across all social media platforms, so it's essential to use these to your advantage.
Furthermore, Google Analytics provides detailed reports that you can then export into Excel (or other similar spreadsheet programs).
Finally, if you think these are useful for reporting back to clients at the end of each month, imagine how good it will be for sales! When people see numbers and data like this relating to their own business, they'll feel more secure handing over large sums of money for your services which means you should take full advantage of them.
Conclusion
As technology continues to advance in leaps and bounds during the 21st century, digital marketing is just one aspect that has become significantly better with time. As a result, many tools are available that can help agencies manage their time efficiently and provide just about everything you need to run your business more smoothly.
Although it is likely, digital marketing agencies will always rely on some person-to-person interaction, the majority of tasks can be handled via a combination of these tools, which will help you save time while also improving client satisfaction at the same time.
Also Read : Google Internet Revolutions – Internet Marketing Certificate And Course