Unique And Attractive Graduation Cards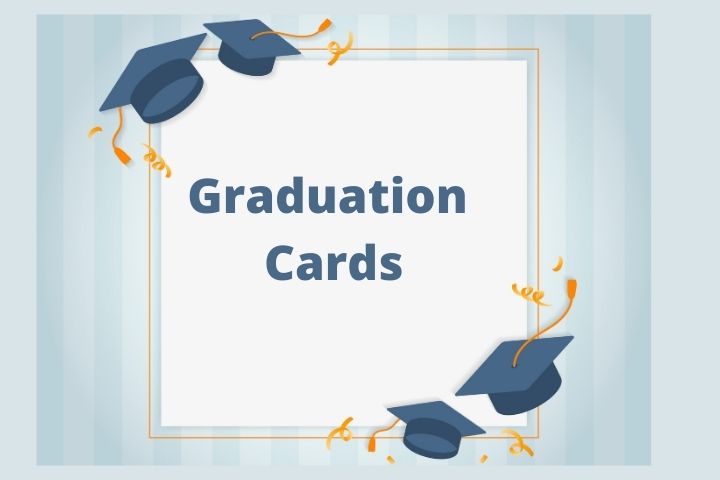 With an improving technological landscape, it is becoming more common for people to create their own custom graduation cards. In the past, people tended to buy mass-produced graduation greeting cards, and the only personal touch applied to these was the name written with a pen. However, that is a thing of the past as nowadays you can create a personalized graduation card using your style and colors to surprise your guests at your party. With MixBook, you will be able to custom make your card to suit your unique personality and help you be more creative with more refined details like fun stickers, attractive texts, and fonts.
What You Will Find With MixBook
With MixBook, you will not only be able to custom make your graduation card, but also add other fine details that will help you communicate your achievements with family and friends. The process that you will take to ensure you get that perfect card include:
Picking a style and color that match your educational accomplishments
Selecting essential aspects of the card from the options of card templates available
Add other essential pieces such as fun texts and photos that truly customize your card.
You will also be able to obtain personalized photo books that you will cherish in the future as they will help you remember your educational achievements. If you would like to have personalized photo invitations, MixBook will provide the best services to ensure you inspire as much as you surprise your guests.
MixBook Makes It Easier For You.
Creating your own graduation greeting card has been simplified by the services offered by MixBook. For instance, there are many themes and templates to choose and you can therefore never run out of options. Personalizing your card will involve you adding pictures, fun texts, fonts, and choosing your color.
The filter option on the website makes it easy for you to select the best templates unique for your style. You will not have to go through the whole template list but rather specify how you want your card to appear. For instance, in the filter options, you can choose the format as either top folded or flat, the color to be blue, the orientation to be either landscape or portrait. When you filter these, you will get a template that closely resembles the card you envision.
The chat service available at their website also makes it convenient for clients to inquire about services. Therefore, if you have any queries or ideas you would like to communicate, you can do this and ensure that you receive the best graduation card that you need. The customer care support team responds promptly, and therefore you should expect minimal downtime.
Contact MixBook And Get Your Best Graduation Card For Your Event
When you graduate, it is a source of great joy for the people closest to you, and therefore you need graduation cards that will help you highlight this joy. Visit the MixBook website and start customizing your cards for your big day. You can never go wrong when you choose MixBook, as they will work closely with you to ensure you mark your day colorfully.
Also Read : Preparation Tips To Ace Any Government Exam