TunesKit AceMovi Video Editor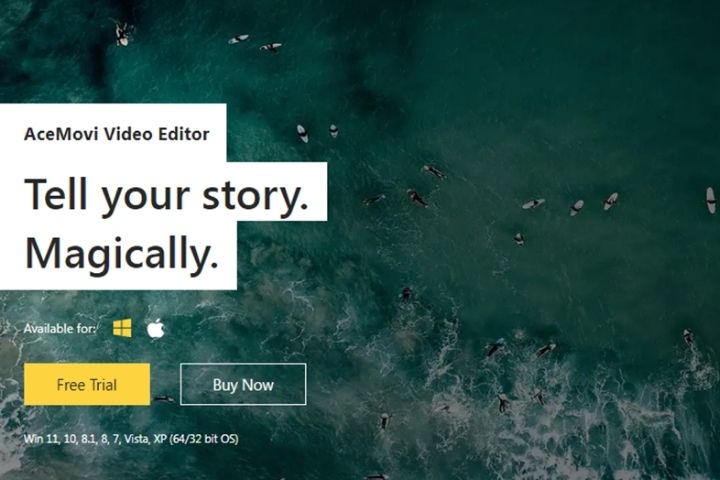 Beginners & Professionals Will Benefit From The Best Video Editing Software Available
Overview
The digital era is all about preserving memories with high-quality video and photo captures. You may edit your images and movies in the format of your choice using a specialized platform. This software program and application may be used to add distinctive effects to existing images. Similarly, by just applying certain effects, you may transform a humdrum video into something extraordinary.
If you want to edit videos professionally and quickly, TunesKit AceMovi Video Editor is the way to go. The built-in stock library has a diverse collection of video, image, and audio resources, allowing you to freely alter the film. This style of video editing will help you with narration by including built-in filters, transitions, titles, and other creative effects. It would be difficult to select the greatest one within your budget.
TunesKit AceMovi Video Editor supports all major video formats as well as a large number of lesser ones. To give your video recordings a professional appearance, you may use transitions, animations, text overlays, and other effects. The user interface is as simple as they come, making it as effective as it is simple to use.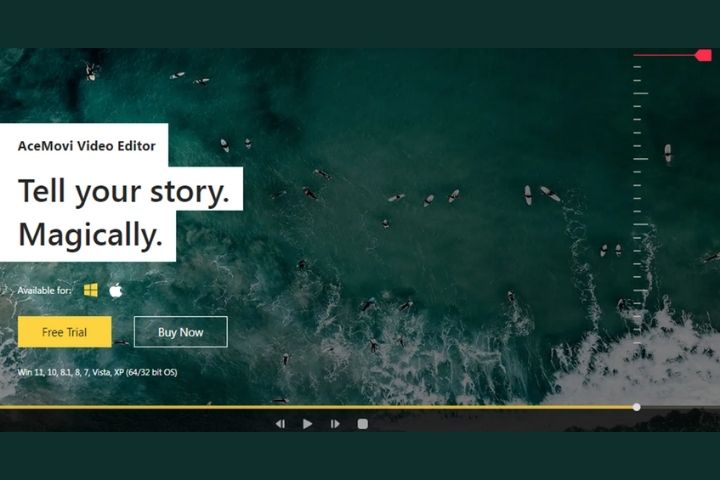 Distinctive Features of TunesKit AceMovi Video Editor
We're excited to announce that AceMovi Video Editor, our newest video editing application, is now available! Still having problems with a purportedly simple video editor? Don't be alarmed. AceMovi makes it simple to access all of the basic effects and elements required to edit and improve your video.
Video Editing That Is Reliable & Simple
TunesKit AceMovi Video Editor stands out from other video editing programs on the market due to its basic and clear interface as well as a boatload of powerful features. This tool allows you to easily create high-quality video on Mac and Windows, whether you are an expert or a novice in the video editing industry.
Rotate & Flip
Crop & Zoom
Split & Merge
Add Audio
Add Text
Speed Control
High-quality Video & Audio Recordings
You may use this video editor to record video conversations, PowerPoint presentations, screencasts, and other things. Anyone can make incredible videos by using intricate effects like animations, text, music, and transitions. You may record high-quality video and audio on your computer desktop with the built-in recorder. Enhance your video using the following unique features given by this application.
Transitions
Filters
Split-screen
PIP (picture-in-picture)
Key Framing & more.
A Massive Effects Library in Stock
TunesKit AceMovi Video Editor has a huge array of libraries for every project, such as videos, graphics, music, and samples. It already has hundreds of assets and will continue to expand as more resources are controlled. This way, you'll be able to get started on new video projects much faster.
Adjustments are flexible & slideshows may be created. There are several media import methods and output customization options available.
It provides an expanding number of free media content & templates.
Customization Options For A Smart Tool
Create slideshows in a number of forms using images, photos, videos, and music. Record your computer screen as well to generate great product demos, how-to lectures, and so on. TunesKit AceMovi Video Editor comes with a wealth of media import methods and output customization options, which are shown below.
Screen Recorder
Slideshow Maker
Share Your Story With The World
TunesKit AceMovi Video Editor is a multi-purpose video editor that lets you edit any video. AceMovi, unlike other video editors, supports a broad variety of video file formats, including M4V, MP4, MPG, 3GP, and MKV. Xbox, PSP, LG TV, iPhone, iPad, and Apple TV are all supported devices.
The built-in repository library has a diverse collection of video, image, and audio content, allowing you to create films on any device. Export and distribute polished video to any site, such as YouTube, Vimeo, or Facebook.
Compatibility with a wide range of OS systems
TunesKit AceMovi video editor makes it possible to create high-quality videos for Mac and Windows desktop devices. Rich features in simple-to-use software for Windows or Mac may make video editing easier.
Real-time Preview While Editing
It enables you to simply watch the video in real-time while modifying it. Use keyboard shortcuts to speed up and improve the efficiency of your editing.
How To Use TunesKit AceMovi Video Editor
We will lead you through the procedure step by step, providing screenshots of the particular software.
The First Approach
Begin filming your video using TunesKit AceMovi Video Editor. Anyone interested in learning more about this unique software solution. The following video description of TunesKit AceMovi Video Editor (https://www.youtube.com/watch?v=O5o-ZN2R3RM&t=1s&ab channel=TunesKitAceMoviVideoEditor) well describes the features.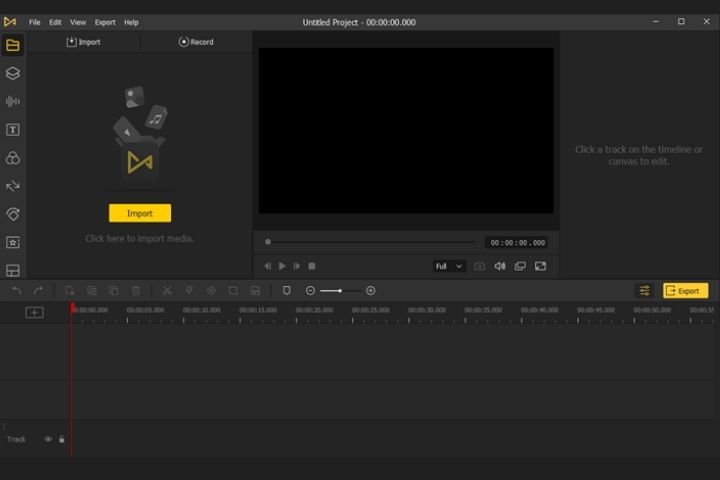 The Second Approach
Drag and drop effects to change the content on the timeline. Also included in this post is a video explanation of the TunesKit AceMovi Video Editor Software (https://bit.ly/2QWyRme), as well as instructions on how to install, download, and use it.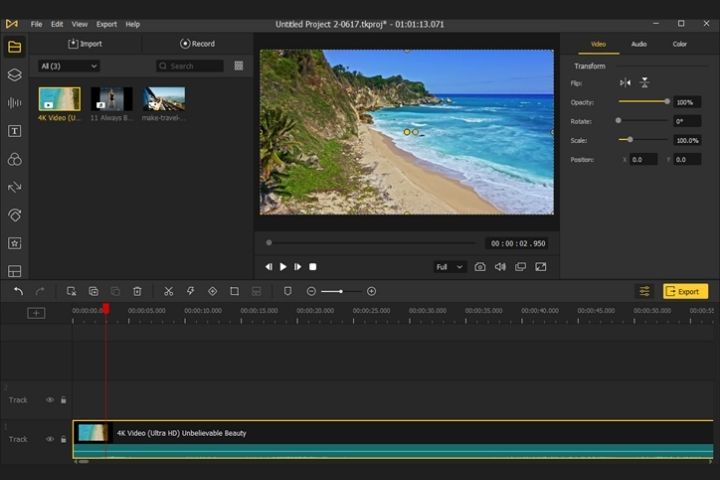 The Third Approach
When you're finished, preview it and save it to your computer. Also included in this post is a video explanation of the TunesKit AceMovi Video Editor Software (https://bit.ly/2QWyRme), as well as instructions on how to install, download, and use it.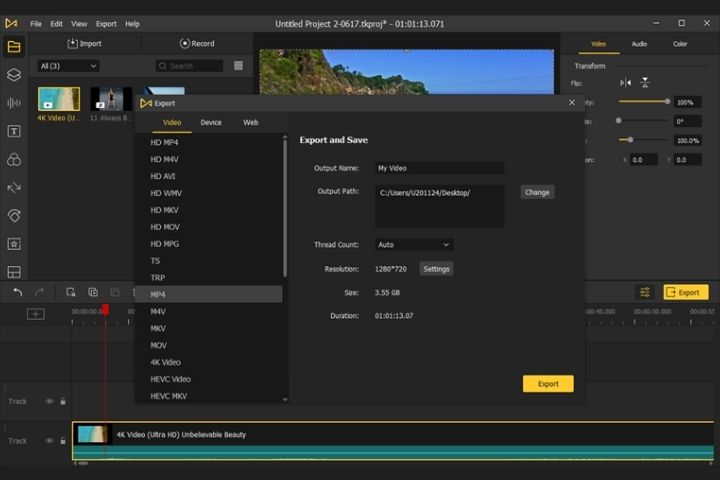 Anytime & From Any Locale Assistance
Custom support can help you with customer service difficulties, inquiries, and so forth. Social networking networks such as Facebook, Twitter, and Google+ may be used to contact the service centre. If you have any issues installing or using the application, you can always send an email to the support team. This will help you understand how to upgrade the application. Registration codes can also be obtained by providing your registered email address.
Benefits of Using Tuneskit AceMovi Video Editor
You do not need to be an expert editor to use this programme.
You may change any aspect of the video without affecting the original audio.
This tool may also be used to extract audio tracks from any video that you want to edit.
It features a simple user interface that makes it simple to use.
TunesKit AceMovi Video Editor Premium Account Includes Full Access To All Features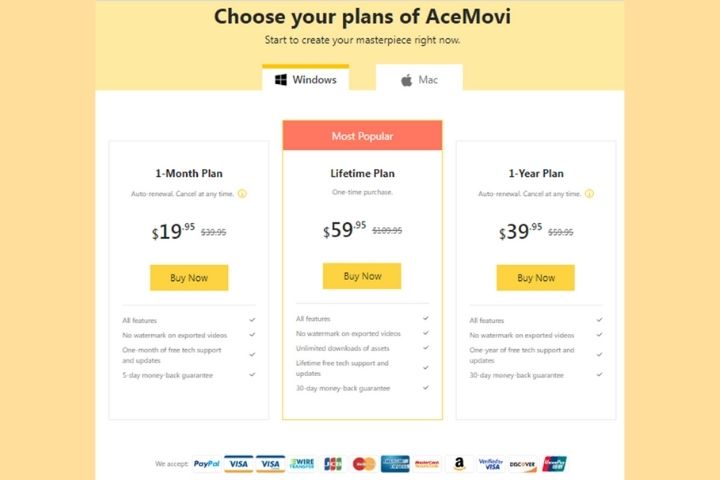 TunesKit AceMovi is a well-known video editing application that is appropriate for both experienced and inexperienced users. This video software is available for Windows and Mac computers, and it may be purchased on a monthly, annual, or lifetime basis. TunesKit AceMovi subscription options for Windows and Mac are shown below.
Closing Thought
TunesKit AceMovi Editor allows you to make no sacrifices in terms of material quality. It is not required to have any prior knowledge, and even a professional may create stunning videos. The ultra-advanced features provide you with a myriad of options for creating unique and beautiful videos. This video editing tool is well-known since it is free to use; however, the premium edition unlocks more features.
TunesKit AceMovi offers all basic editing operations, such as cropping, dividing, rotating, changing the pace, and so on, as well as advanced effects to create aesthetically beautiful videos. This application is lightweight and easy to use, making it appropriate for everyone. Many bloggers have praised it as the best YouTube video editing software.
Also Read : Teaser Advertising: How To Intrigue Customers?