Know How You Can Apply for an Online Business Loan without Any Collateral? Read on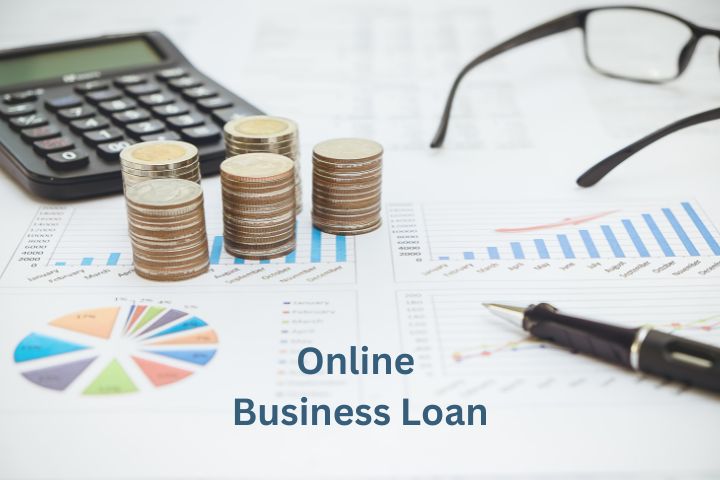 Small Business Loans help businesses grow by enabling them to hire and upskill staff, fund research & development, streamline sales and marketing strategies, expand into new markets, and much more. These are collateral-free loans available at competitive interest rates on flexible repayment terms, helping businesses manage expenses without straining their budget. A small or medium-sized business owner can apply for a Business Loan to achieve goals and even finance daily operations. Here, we will explain the crucial steps to getting an SME loan without putting up collateral.
Find the Best Loan Offer
Presently, many institutions and NBFCs offer SME loans. Online research is an excellent way to conveniently check loan plans without pulling hard enquiries and finalising the best loan offer without visiting a branch office. Here are a few parameters to check the loan offers.
Loan Amount: The loan amount should be enough to cover the intended expenses and achieve the business growth goals.
Interest Rates: Lower the interest rate, the cheaper the loan cost. Many NBFCs and banks determine the interest rate based on the applicant's credit history, annual turnover, business vintage and nature, financial obligations, etc. Improve eligibility to get the best interest rate and save money by reducing the loan cost.
Repayment Terms: Select a lending institution with flexible repayment terms to choose a tenure with budget-friendly EMIs.
Besides these three crucial variables, check the processing charges, eligibility conditions, documentation requirements, customer service, and other factors of various loan offers to finalise one.
How do Lending Institutions View the Applicant's Risk and Credit Profile?
Whenever an entrepreneur applies for a Business Loan online, lending institutions look at various factors before approving the loan.
Credit Score: Lending institutions review the applicant's credit score, credit report, and repayment history to ensure a clean and blemish-free credit history.
Outstanding Loans: They review the outstanding debts and loans to ensure a sufficient cash flow to pay the existing obligations and new loan EMIs.
Business Assets: Reviewing the business assets helps lending institutions see how the applicant will repay the loan in case of a default.
Business Vintage: Lending institutions prefer businesses that have been operational for at least a few years in the industry.
Financial Statements: Lending institutions scrutinise the financials to ensure a consistent cash flow and regular EMI payments.
Keep Financial Statements in Order
Depending on the loan size, the lending institution carefully reviews the applicant's accounting records and financial statements. So, ensure they are correct, thorough, and complete, including the balance sheets, cash flow statements, and profit and loss statements.
Since accounts receivable, accounts payable, debt to income ratio, gross margin, EBITDA (Earnings Before Interest, Taxes, Depreciation, and Amortisation), and cash flow are crucial variables to determine repayment capacity. Be prepared to answer some queries on these topics and keep the relevant documents ready. Having an accountant look over the financial statements will help anticipate any potential complications in the future.
Gather Details for the SME Loan Application
You must furnish detailed information and business documents to apply for a Business Loan. Most eligibility conditions include the applicant's age, annual turnover, business vintage and performance, experience, business type, etc. Lending institutions ask for the applicant's identity and address proofs, financial documents, and proof of ownership to verify these details. It is imperative to ascertain eligibility and keep all documentation ready.
Be Clear about the Loan Requirements and Purpose
Unlike traditional loans, unsecured Business Loans come without any end-user restriction. Still, when applying for a Business Loan, you should evaluate their expenses and borrow a little extra to avoid a cash crunch and subsequent loan application. Borrowing and spending the loan amount wisely and ensuring its timely repayment would build a strong relationship with the lending institution, which can be useful for any future loan requirement from the same lending institution or NBFC.
Determine the Collateral Requirement
Lending institutions are primarily concerned about the borrower's ability to repay their loan. In the case of secured loans, borrowers pledge an asset as collateral to secure their Business Loan. If the borrower fails to repay the amount, the lending institutions use the asset to recover their money.
In the case of unsecured Business Loans online, NBFCs usually come good and approve the loans based on the applicant's credit history, cash flow, business finances and in-person verification. Also, no collateral, guarantor, or security is involved in these loans.
New-age lending institutions like Clix Capital continually strive to help entrepreneurs applying for unsecured Business Loans online with minimum documentation and no collateral. Their approval process is quicker than traditional institutions. Once approved, the loan amount is disbursed to the applicant's account instantly.
Analyse the Business Loan Key Terms
Analysing key terms is essential for selecting a sensible Business Loan. These are a few key terms to review:
Loan interest rate
Interest types like fixed or floating
Frequency of interest payable
Loan origination fees and other costs, such as administration fees, processing charges, and underwriting fees
Operating covenants like debt-to-income ratio and minimum annual turnover
Risk factors for loan default
Documentation requirements
End-use restrictions
Prepayment options and foreclosure charges
Review the Online Profile
NBFCs offering Business Loans perform due diligence on the applicant's online profile, including their information and reputation among customers. So, take the following steps to modify the business's online presence to make a positive impression:
Review the business website and keep it professional-looking and up-to-date
Ensure active presence on social media platforms like Facebook, LinkedIn, Twitter, etc.
Verify online ratings and reviews while paying attention to negative ones
Re-evaluate the business owner's online postings, and testimonials
Get Educated on the Application Process
The more educated an applicant is about the online Business Loan application process, the likelier they are to obtain the required funds. Here are a few things to review.
Eligibility conditions
Documentation requirements
Application procedure
Approval time
Details to be provided
Several NBFCs offer Business Loans with various choices customised to the applicant's financial situation and loan needs. By understanding the loan procedure and anticipating the lending institution's requirements, applicants can significantly increase their chances of obtaining the necessary funds at the right time. Apply for a Business Loan after checking these parameters and increase your chances of getting the funds without collateral.
Also Read : Digital: Act, Not Just Declare