IIDE's MBA In Digital Marketing Review – Is It Worth It?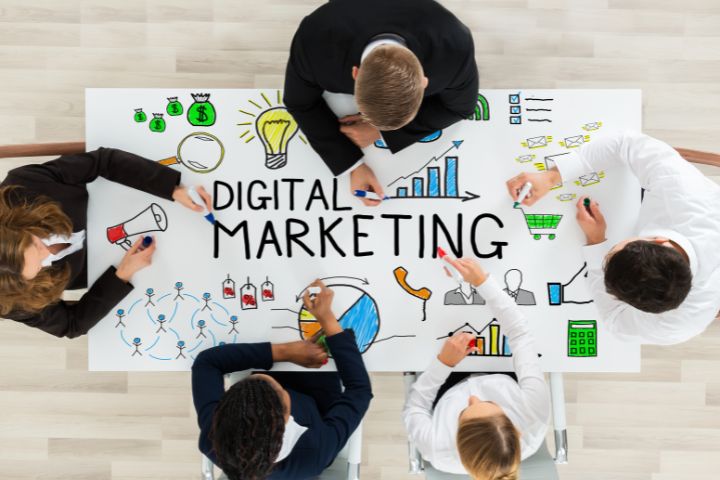 The field of marketing has undergone a paradigm shift as new technologies have become available. Businesses all across the world have converted from traditional marketing to digital marketing, despite the fact that it is still in use. As a result, many new prospects for businesses to expand have arisen, as well as numerous job openings in a variety of areas.
Although undergraduate or certificate courses provide a great foundation, earning a master's degree, such as an MBA in Digital Marketing, is required to grow in the sector in this cutthroat environment.
IIDE also known as the Indian Institute of Digital Education launched its Post Graduation in Digital Marketing for digital marketing aspirants who want to make a career in Digital Marketing. We have reviewed IIDE's 11- month Digital marketing program to help you decide if it is the right course for you.
The most unique element of IIDE's MBA in Digital Marketing – Post Graduation Program is that it allows students to choose a specialized career path according to their strengths in either-
Creative Strategy or
Performance Marketing
MBA in Digital Marketing Syllabus
The MBA in Digital Marketing – Post Graduation Program at IDE features a comprehensive syllabus that will teach you the necessary Digital marketing abilities as well as required managerial skills to land a position with top brands and digital companies.
They provide an in-depth understanding of many aspects of Digital Marketing as well as crucial career skills. They also have specialization courses that help you master the skills that you are passionate about based on your skills and interest. IIDE's MBA in Digital Marketing consists of the following modules:
Inbound Marketing
Focusing on website creation and search marketing
Outbound Marketing
Teaches students about content marketing, social media marketing, and video marketing
Media Management & Automation
Learn more forms of Digital Marketing and also how to guide customers through the marketing funnel and track the outcomes of your efforts.
Managerial Skills and Soft Skills
Learn how to sell your expertise to potential employers along with how to package and pitch your digital marketing plans to clients.
Compulsory Internship & Thesis
Internship & Mentoring
Specializations
Specialization 1 – Creative Strategy
Specialization 2 – Performance Marketing
Capstone Project
In a simulated business environment, students must complete a practical project
Highlights of the Program
The course consists of 600+ learning hours during which Industry experts train students regarding various digital marketing tools and techniques with the help of theoretical and practical assignments.
The course also includes a 1-on-1 mentoring session during which students can talk with the trainers and clarify their doubts and queries, as well as receive advice from them.
In order to gain practical experience and apply the knowledge they have gained during the MBA program, students get to work on 13+ Live Projects and master 28+ Industry Relevant Skills
Students mandatorily need to do a 2 months Internship in digital marketing in order to gain experience in their interested field while learning the ins and outs of the corporate world.
This has to be one of the most well-received USP of the MBA Program. Along with the mandatory internship, they also guarantee 100% Placements to the students in some of the top brands and agencies.
This one is a new addition to IIDE's MBA Program. Recently, they provide 2 Specializations for learners who want to explore a niche in digital marketing. The Creative strategy specialization teaches students how to create content for new-age marketing methods (Reels, Shorts & Podcasts) along with script writing and video creation. While the Performance Marketing Specialization focuses more on getting hands-on experience with digital media buying and optimization.
Students who are unable to pay the fees at once and wish to pay in installments may also avail of IIDE's 0% EMI option. This is a great boon for students wanting to pursue a career in digital marketing but not being able to do so due to financial problems.
Conclusion
IIDE's Digital Marketing Program is a great mini-MBA for students who want to make a career in digital marketing. Not only does it teach them about various digital marketing tools and techniques but also helps them improve their soft skills through training.
This program is suitable for working professionals as well as freshers. In just 11 months not only will students gain knowledge in this digital marketing but also experience with a mandatory internship.
Also Read : How To Improve The Management Of Collaborative Projects