How To Run Great Advertising Campaigns On a Tight Budget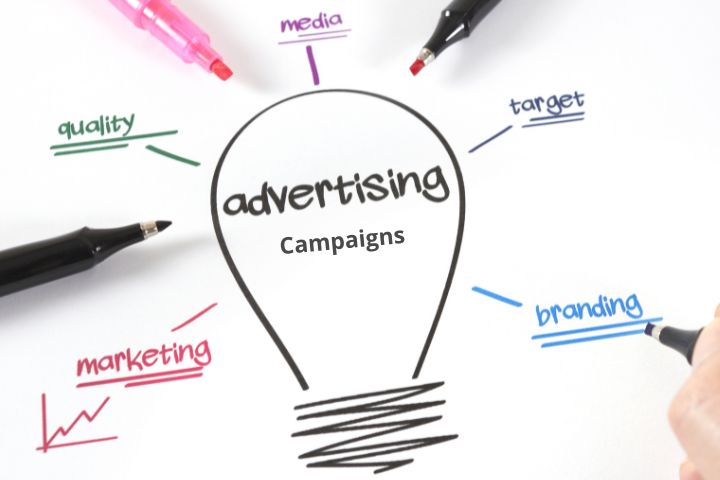 If you have a small business or startup, your advertising budget cannot compare to that of a big corporation. But this doesn't mean you cannot run successful campaigns to widen your audience base.
There are many ways to run high-performing advertising campaigns on a tight budget. This blog post explores the best tips and tricks for small business owners and marketers. From utilizing social media to thinking outside the box, read on for some great ideas.
Big vs. Small Companies: Does Size Matter?
Regardless of your budget, your advertising efforts must be strategic and well-thought-out. You can't just throw money at the problem and hope for the best. If you want your advertising to be effective, you must put in the time and effort to ensure it is targeted and relevant to your audience.
Big Companies Prefer Autonomy
Big companies are gradually adopting an in-house ad tech stack to control their ad campaigns better and save on costs. An in-house ad tech stack can be a solution, especially if you have your software that is integrated for all your advertising needs. Companies can run ads on all digital channels with complete creative control and all-around integration.
Large companies are often reluctant to pay middle-link providers. It requires a significant upfront investment and a dedicated staff, so big brands favor autonomy in 2022 because they can build their ad platforms. However, it is still a poor bet for small businesses that may have limited resources.
Small Businesses and Strategic Advertising
Small businesses have limited budgets, but this doesn't mean they cannot make an impact. Low-budget ads can still be effective if they are deployed strategically, with a specific audience in mind.
Do Low-Budget Ads Perform Well?
Most small businesses have very few options when it comes to advertising, especially if their budgets limit them. They cannot hire high-profile celebrities or film expensive commercials with an external agency because it will significantly reduce their ROAs (return on assets).
But there are other ways to reach their target audience. Here are some strategies that produce the best results:
1. Don't Ignore Social Media
Social media is an excellent way to reach new customers without spending much money. Use these platforms to share valuable content, connect with your followers, and build relationships. Add a personal touch by sharing your company's story and giving people a behind-the-scenes look at what you do.
These platforms also allow paid advertising on any budget, and you can make the most out of your limited budget with clever targeting and top-notch content. Platforms like LinkedIn and Facebook have data banks that use algorithmic targeting that can help small businesses.
Set up a business account and create an ad on Instagram by selecting a format, choosing a budget, and adding your target audience. You can also target a specific location and add a call to action to trigger positive action.
The process is similar on Facebook, just go to Facebook Ads Manager and click Create an Ad. Set a goal for your ad (increasing brand awareness, getting more website traffic, or generating leads) and choose the format (single image, video, carousel, slideshow) that best suits your goals.
Social media is the great equalizer—you should know by now that you do not need to be a big corporation with a million-dollar marketing budget to go viral on these platforms. With billions of users scrolling through so much content daily, there is tremendous potential to broaden your reach regardless of your advertising budget.
2. Set Up Budget-Friendly Google Ads
Google Ads is a powerful advertising tool that can help you reach a broad audience. As a small business owner, you may wonder how to set up an ad campaign that won't break the bank.
You can do a few things to ensure your Google Ads campaigns are cost-effective. First, make sure you target your ads carefully. Use Google's keywords tool to find the right phrases and geographical locations to target. Add negative keywords to exclude irrelevant search terms and further improve your targeting.
Create ad groups tightly themed around a single, precise topic to ensure your ads are highly relevant to those who see them. This will improve your click-through rate significantly.
Retargeting strategies will help you capture consumers that have expressed interest in your brand via a website visit or signup. You can drive more conversions at a fraction of the price.
3. Run Display Ads With A Self-Serve DSP
With a self-serve demand-side platform (DSP), you can set up display ad campaigns and run them on the websites belonging to the vertical you need. Such platforms are also free, just like Google and Facebook, but generally, CPMs you pay here are lower than those you pay on Google. For pop and push traffic, there are CPC-based self-serve platforms.
Also, self-serve DSPs are more flexible in terms of verticals. Google has a really strict policy toward specific industries. Moreover, you can't see on which website or app your ad is displayed. With a demand-side platform, you can monitor sources transparently, plus pick a specific provider that offers a narrower selection of publishers you require.
Creativity and the Right Strategy Go a Long Way
When you have a shoestring budget, you must be creative and strategic with your advertising. You can use social media, word-of-mouth marketing, and even guerilla marketing tactics to get the word about your business. Be smart with your budget and only spend money on campaigns that will reach your target audience and deliver results.
Also Read : How Was The Safety Of Banks Managed In The Time Of Covid?