How The Meeting Of Young Transformers Was born, Which Bets On The Potential For Change Of The New Generation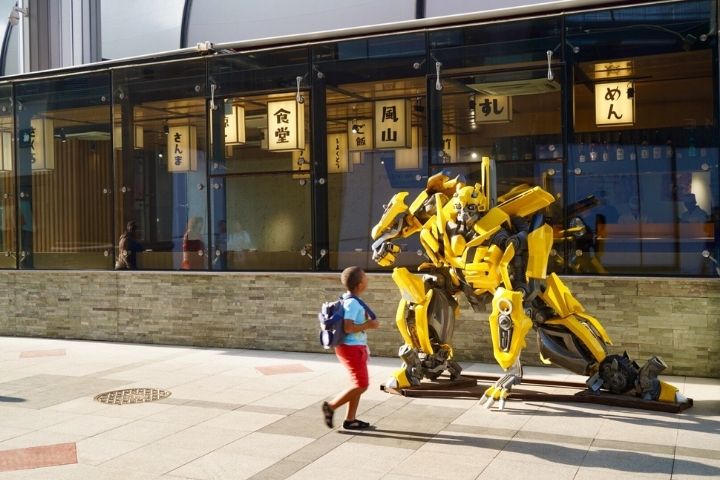 Young Transformers, In 2012, a group of "laboratorists" – participants in the Laboratory, Na Prática's leadership training program – did not want the experiment to end. But they also wanted to broaden their reach. "We argued that it was all so intense and interesting and, at the same time, so regional", recalls Anderson Pereira. "So why not create an experience like this where people from all over Brazil could exchange experiences?"
At the time, he had just returned from a trip to Silicon Valley. "The most important thing I learned there is that no matter what I was going to do, I needed to be surrounded by people who were essentially better than me," he recalls. "At the Lab, I met fantastic people who are my friends to this day and informed my worldview."
One of the pillars of the program – which involves bringing together good, engaged people who dream big – is at the base of what your project intends to bring to as many young people as possible. This was the seed of the Meeting of Young Transformers (EJT). Organized voluntarily by a team of 25 people, including Anderson, who acts as general coordinator, the event is an annual meeting, and its fourth edition will take place on September 24 and 25 in São Paulo.
History  EJT emerged with a mission to connect, inspire and mobilize young people to build a better country. It works as follows: interested parties apply through the website and go through a selection process. Hundreds are chosen and come together during a weekend filled with activities such as lectures, debates and seminars. There, they discuss the main challenges facing Brazil and their possible solutions.
The team developed a technique called the transforming coefficient to select its participants. "We measure the potential impact of that young person on society and choose those who are most able to transform it", he explains. "It is something that does not depend on age and area of ​​work. We select those who have the power and ability to transform their environments."
The conversations of the face-to-face meeting are segmented by areas, such as entrepreneurship, education or sustainability, and many count on the participation of established national leaders. "The question is to think: how can I engage in solving these problems?", summarizes Anderson.
The popularity of the idea (and the number of things to be discussed) ended up spilling over into the rest of the year. Today, there are several small versions of EJT, such as Papo Transformador, which features interviews with members of the network via YouTube, and Esquenta, which offers a series of lectures across Brazil.
The impact, says Anderson, is increasing. In three years, the number of participants quadrupled, and, in 2015, around 600 young people from nineteen Brazilian states were present. The network of contacts, in turn, has more than five thousand people.
After the face-to-face event, this same network is continuously activated – and Anderson ensures that the relationships created are strong and natural. "Young people who are already engaged in social transformation projects can find someone from Minas Gerais or Tocantins with similar projects and they can help each other out," she says. "Our platform can help them get a little further."
Also Read : 12 Lessons Elon Musk Can Teach You About Investing