Advice On New Technology Buying Guide For Project Management Software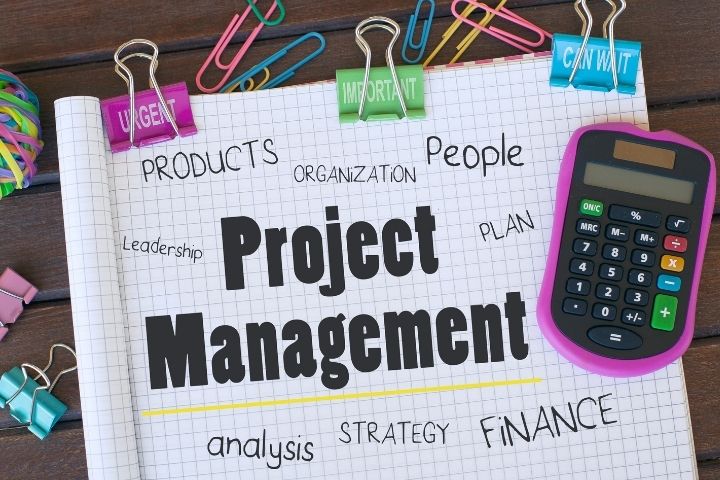 The use of project management software makes it easier for project leaders and their teams to coordinate efforts, stay on schedule, and stay within budget. Task allocation, time monitoring, financing, resource management, team communication, and many more functions are all examples of functions. The terms "task management software" and "project portfolio management" are also used to describe project management software.
Project management software is often used by business professionals to keep track of a variety of tasks. Time monitoring software, which anticipates deadlines for each step of the project, has made it easier for corporations to spot failed areas of a project. Based on similar characteristics, we'll present a full comparison of best project management tools in this article. We'll also talk about how this software may assist your firm acquire a competitive advantage.
What are some of the project management tools out there?
Software and technologies that aid team leaders and their crews in organizing, planning, and implementing projects are called project management tools. Modern project management demands that project managers be so much more effective and successful, and these tools are vital.
Monday.com
Cloud-based system Monday.com is intended for all businesses to manage projects, procedures, and daily tasks. Color-coded boards make it easy to tell how far along a project is at a glance. Monday.com's task-specific capabilities like document management, file sharing, and centralized communication make team collaboration simple.
Smartsheet
Smartsheet has a spreadsheet-like interface that is easy to use for individuals who like to deal with spreadsheets. Insight into your analytics may be gained via dashboards and self-service reports. Using Smartsheet's automation tools and Gantt charts, project management is made easy.
Wrike
Regardless of the size of your company, Wrike is an excellent project management tool. The software's mobile app allows you to keep track of your time and manage tasks while on the road. Wrike, although being a little more expensive than most of its rivals, is an excellent option for managing any size project.
Workzone
As a middle-ground option, Workzone has more functionality compared to beginner level project management tools, but is more user-friendly than specialist solutions. You get all the capabilities you need, as well as the ability to maintain or establish new work processes with the aid of an excellent support staff in a well-balanced system.
Asana
Using Asana, another of the best project management tools for teams of any size, you can't go wrong. Task dependencies prevent you from getting ahead of yourself while using the program to plan and monitor projects. A free tier for up to 15 persons is also available with this solution.
Jira
While Jira was originally designed as an issue tracking and bug fixing tool, the program management tool currently comes in a variety of versions, such as Jira Core for managing projects. You may structure projects, establish priorities, assess team capacity, and much more using problems in Jira Core, which are still referred to as "tasks."
LiquidPlanner
LiquidPlanner may well be among the greatest project management tools on the market for major corporations and enterprises. In order to keep expected completion timeframes updated and project managers aware of the number of resources and employees at their disposal, LiquidPlanner excels in providing visibility to huge projects. Smaller firms may find the cost exorbitant, while bigger teams may see it as a worthwhile investment.
Scheduling
Delegating tasks and detailing the project's recognized milestones are all part of project scheduling. Multiple scheduling capabilities in project management software allow teams different ways to perceive their tasks.
Also Read : 3 Ways To Improve Customer Service in Your Small Business