Top 10 Brain Games for Android Devices – 2021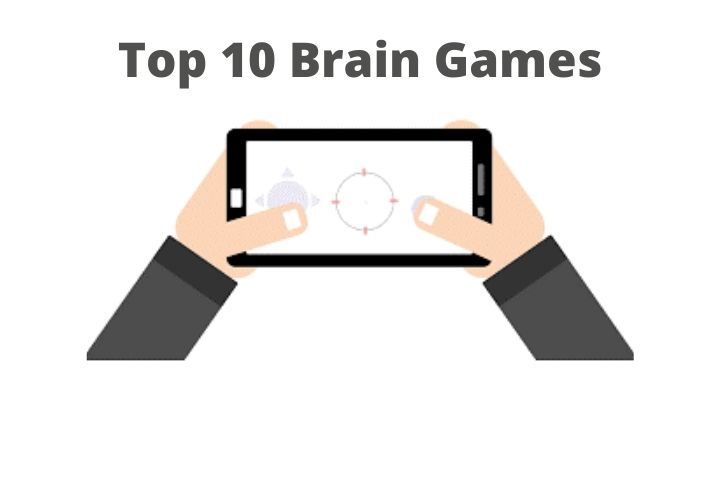 Brain games seem to be all the rage these days. People that play them are actively trying to develop their cognitive abilities and turn on their brainpower to the maximum. If you want to be one of them, see which of these top 10 brain games for android devices – 2021 works best for you.
Math – Riddles and Puzzles Math Games
This is the game that is perfect for math lovers. It is a collection of seemingly simple, yet incredibly challenging math problems you have to solve to advance to the next level. Excellent knowledge of math is a must for this game, so if you don't have it, perhaps try something else from our list. Relying on brain power alone will not get you far, unlike in some other titles. Puzzles and challenges vary from algebra to geometry and everything in between.
Locked & Loaded
Locked & Loaded is one of the best skill-based slot machines on the market today. Skill-based slots are a fairly recent addition to the world of gambling. The premise is that the outcome of the game depends on the players' skill, rather than the luck and workings of random number generators. The concept is proving highly successful, so we can expect to see more of these games in the future. They are usually based on successful video games, and Locked & Loaded is no exception. The game plays like a classic FPS and you have to be very good at it if you want to see some money at the end of the night.
Sudoku – The Clean One
We have all at least tried playing Sudoku at one point, so we are all familiar with the basic concept. TI is amazing how something so simple can be so challenging. This logical brain game will test your brain capabilities to the limit. There are hundreds, perhaps thousands, of Sudoku apps on both Play Store and Apple Store, but this one drew our attention thanks to its design. Clean and simple, it eliminates the clutter and lets you focus on what is important – resolving the Sudoku problem in front of you. You have several versions of the game to choose from, but the most popular ones are classic Sudoku and advanced Sudoku.
Lumosity
Lumosity is a classic, an app that has been around for years. Described as a brain training game, it is a collection of various puzzles and challenges that will force you to use all of your cognitive skills. Memory, concentration, and decision-making are critical skills for playing Luminosity successfully. After a few months of playing regularly, you will notice significant improvements in all of them. One thing that most players complain about is that Luminosity is a freemium game. The game itself is free, but some content is labeled premium, so you will have to pay for it. In our humble opinion, it is worth every penny.
Cut It
A physics and logic game, Cut It offers you challenges where you have to cut an object or shape to complete the task. You will have a limited number of cuts, and if you manage to do it in one or two, you will receive three stars for that particular task. At the first few levels, this will be easy, but as the game progresses and challenges increase in difficulty, you will have to try really hard to get those three stars. The game will give you a few pointers, but they are limited, so choose wisely on which levels you want to spend them. You can get more, but you have to either buy them or watch ads to get them.
Elevate – Brain Games
Similar to luminosity in concept, elevate is designed to improve your cognitive skills by challenging you to solve various puzzles. At the moment, it has about 35 games you can play, but the developers add new content regularly. Premium versions will also have personalized tasks and detailed insight into your cognitive abilities. That alone is worth the price of admission.
Brain It On
Brain It On is based on physics and you will need to brush up on your knowledge if you want to have any success in this game. Tasks will require you to draw either objects or patches to complete them. People who enjoy physics and logic will love Brain It Out, as it offers challenges that are based on both of these disciplines. The free version of the game comes with ads, which you can remove if you buy the premium one. If you don't mind them, you can just as easily play it, as it doesn't offer any premium content for the paid version.
Brain Dots
Brain Dots is probably the most popular brain game for Android on the market. The basic premise is simple: connect two dots by drawing a path between them. The execution, however, is everything but simple. The game will offer you a limited number of hints. Once you spend them, you can either buy them or watch an ad to get more. Saving up your hints can be crucial for more advanced levels.
Skillz
Skillz aims at not just entertaining you but drastically improving your cognitive abilities. To that end, you will have access to daily, weekly, and monthly training sessions. The schedule for these sessions is entirely up to you, so you can fit it into your daily responsibilities. The game starts with a test task that will determine your level of skill and program your future challenges correctly. The challenges get progressively harder, so you will have to use all of your brainpower to get them done.
Peak
Peak is a collection of more than 45 fun and challenging games designed to put your cognitive abilities to the test. Your mental agility, coordination, creativity, and even emotion control will improve immensely by playing this game. You will also get a significant insight into how your brain works and which cognitive abilities you need to improve. With Peak Pro, you will gain access to personalized training activities that will help you improve your brainpower. Unfortunately, the game isn't free and it comes with a monthly subscription.
Also Read : What Is Website Positioning? What Activities are Part Of It?