The Realme GT 2 Pro Will Be a Real Eye-Catcher.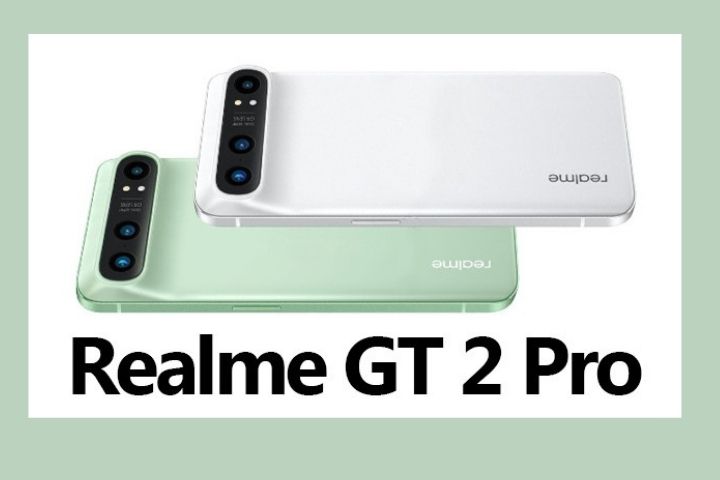 Realme GT 2 Pro: The Chinese manufacturer is growing extremely fast. It has a significant impact on this, and it has a good value for money and a large selection of smartphone models. realme is also becoming bolder in the case of high-end smartphones. More information on the realme GT 2 Pro has just come out. I must admit that more than the numbers in the specification, it will be eye-catching with its appearance.
A completely different look and top specification
If the renders turn out to be real, it will certainly be one of the most original smartphones in terms of appearance. And not only in 2022. Its appearance brings loose associations with the Google Nexus 6P, and you can also have very loose associations with the current Pixels 6.
Everything indicates that realme GT 2 Pro will work under the control of the flagship Snapdragon 8 Gen 1. The user will also have up to 12 GB of RAM. There should also be disk space here, as there will be a bone of fast UFS 3.1 memory with a capacity of 256 GB. However, it is not known whether it can be extended with an external memory card. The smartphone will, of course, support 5G networks.
According to leaks, there will be a screen made in OLED technology with a resolution of WQHD +. It will have a diagonal of 6.8 inches and a refresh rate of 120 Hz. There will probably also be support for HDR 10+ technology.
The information on realme GT 2 Pro cameras is interesting. A basic unit with a 50 Mpix matrix may be here. In addition, the user will be able to use an ultra-wide-angle camera also with a 50 Mpix matrix. The whole thing will be closed by an 8 Mpix telephoto lens. At the front, we find a 32 Mpix selfie camera.
Knowing realme, your smartphone should also have a capacious battery. A 5000mAh cell seems to be a good choice. The more so that they can be charged with a speed of 125 W. It would be nice if this rumor was confirmed.
There are many indications that the realme GT 2 Pro, in addition to being a flagship product, will also be a true photographic smartphone. It is not surprising then that it will probably be the most expensive realme smartphone that has been shown so far, and its price is to start at $ 799.
Also Read : The Full Specification Of The Vivo V23e Has Leaked.