Growth Hacking and Lean Marketing Trends For 2020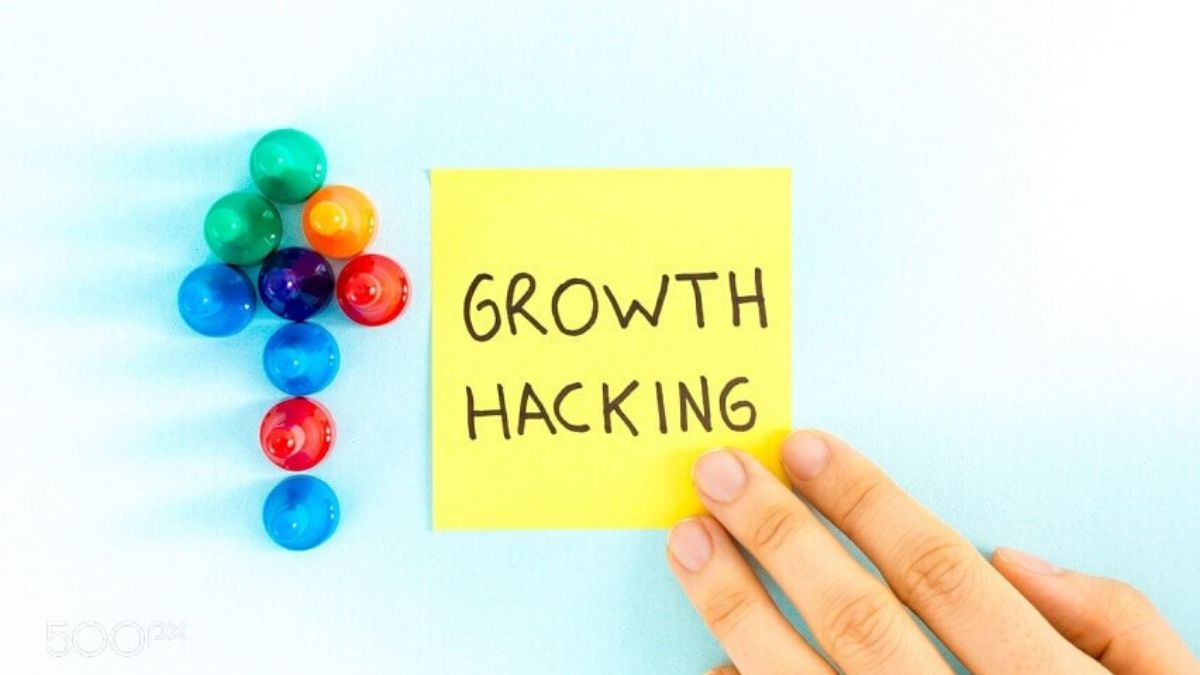 The Growth Hacking philosophy starts with a basic idea: grow by applying strategies that combine creativity, data analysis, digital ads, and SEO. Actions such as exchanging marketing data to generate retargeting, or using chatbots are one of the many trends in Growth Hacking 2020 that you can discover in this post. Are you going to miss them?
In the technological scenario where we live, competition continues to grow, and digital profiles are more in demand than ever. To be part of the new business world that is yet to come, we are either one step ahead or left out.
So that the latter does not happen, we bring you the Growth Hacking 2020 Trends pointed by experts and specialists in these topics.
Why is Growth Hacking Rising Positions So Fast?
In the past, Growth Hacking Trends has already been said that the main reason was that growth strategies continue to be, and increasingly, the focus of most digital businesses, which leads to an area like Growth Hacking to become a precious resource for companies.
Did you know that companies like Instagram, Facebook, Twitter, or Dropbox were startups that had Growth Hackers to apply more effective campaigns? And what was the result? From startups to billion-dollar companies.
If you want to develop as a Growth Hacker, you must be up to date with all the news that is appearing in the sector. Take note of the ones that will emerge this 2020!
Growth Hacking Trends For 2020
# 1 Humanization As The Key To Everything
Our expert says he is sure that "2020 is going to bring us a multitude of novelties in the world of marketing and sales on a digital level ". In his opinion, the main one will be a return to the human and that, despite being immersed in an increasingly technological world, we will again experience this digitized framework's return to humanization.
Obviously, this will not be an end to technology. For the expert, this is a challenge: "it means taking advantage of this technology to generate better human experiences, personalize marketing and sales actions, and work on empathy and trust of the brand towards its potential customers," he adds.
# 2 Innovation In Methodologies: Account-Based Marketing
The way in which the strategies are carried out also has an essential impact on their development. In this case, if we refer to Growth Hacking, Luque highlights the marketing and sales methodologies. For the expert, the ABM (account-based marketing) methodology is important to highlight. In his opinion, it is "an essential methodology for any company dedicated to B2B, regardless of the sector in question."
So what is this methodology about? 
It is a "combination of marketing and sales methodologies, focused on capturing specific target companies. 
# 3 New Adwords Ad Formats
The so-called "Lead form extensions" are the new ad formats for Adwords, "which include ad extensions that allow you to incorporate capture forms, just as Twitter, Facebook, or LinkedIn already did," added the expert.
# 4 Use of Whatsapp To Talk To Customers
According to Luque, this trend may cost a little more, "especially so that it reaches the level of Wechat and, in large part, because we will have to see the implications that this has at the level of the RGPD, but it seems that WhatsApp, little by little, is opening the use of its API.»
We will see how its use will spread more and more massively. Currently, there are already platforms like landboit that allow you to use it day by day.
# 5 Better Selection Of Information Sources
"In 2020, I think we will continue to take steps towards digital detoxification understood as less saturation of information and better selection of the sources used," says expert Josu Tellaeche.
He believes that this will influence both personal and business decisions. In addition, he adds that the profile of a data storyteller may gain importance next year that it works "as a bridge between the drunkenness of data with which many decision centers are dealing with and the more humane part of the decision-makers themselves".
Also Read : What Are The 5 V's Of Big Data?
# 6 The Latest Innovation: Growth Loops
If you are immersed in Growth and business growth this 2020, it is mandatory that you know what Growth Loops are the latest innovation in this field.
Growth loops are a new growth model that emerges as an alternative to the conventional AARRR metric. These metrics end up being watertight from each other and end up losing the sense of their main objective. Loops work as growth loops where the attraction of a user in any of the phases brings others with it; in this way, the efficiency of the actions is much higher.
Loops are in tune with North Metric, that is, with the maximum objective of an organization. What it achieves is that absolutely all the actions carried out within any department of the organization do not lose the focus of what is really important, which is always to achieve sales.
Our professor Marcos Herrera explains everything in this video that we are sure you will want to see if your goal for 2020 is to increase your sales by anticipating new business models.
Growth Hacking Tools for 2020
Marcos Herrera and Eva Rodríguez, recommend Growth Hacking tools that are going to be fundamental for this 2020. Here you have a list with the most important:
Hummingbird
This tool is used to do basic SEO analysis. Systematically searching on networks and blogs through keywords in order to interact with other users. Also with bloggers who are influencers in a sector.
Sumo
It will help us to know which pages of our website are the most successful in social networks. Also, which pages are having more success according to the keywords.
KissMetrics
This tool allows you to track customer behavior, combining it with segmentation and automated sending of mailings.
Olark
In addition to chatting online with our users, we can also know who is online, what pages they are viewing, and chat proactively with him.
Nimble
Thanks to this tool, we will be able to manage relationships with all our contacts, since it allows us to group them, whether they are from Twitter, LinkedIn, email, Facebook, etc.
SpyFu
This tool analyzes the competition in addition to offering tools for SEO, PPC, and keywords. It is important to know how to analyze competition in order to act quickly and identify good practices.
HotJar
This tool, in addition to keeping track of your customers, also makes it easier to identify potential users. It includes several applications to conduct surveys and polls and get users to test your website and heat maps.
Growth Hacking Plan
This year we propose an agenda to organize all the Growth Hacking projects, which will be so decisive for a company. In this way, you can quickly and visually identify the actions to be implemented.
Also Read : The Best Wireless Gamer Mouse Of 2021